Home
»
Toys
Cars for Kids Today – I'm Scared
I remember when I was young, cars with eyes didn't scare me …
This new STRANGER DANGER line of cars scares me.
I thought an all-seeing, all-recording Elf on the Shelf was scary.
Kidcia 4 Pcs Cute Diecast Cars Set Pull Back Race Cars Vehicle Toys for Kids (in case you thought adults might like them).
Dad joke if your kids ask for Disney Pixar CARS?
Description?
Develops these skills for your kids: sensory, fine motor, gross motor, logical, creative, linguistic, emotional, communication and self-esteem

Kidcia is a registered brand, all rights reserved
I don't know about you, do kids really need any help with "gross motor" skills? They seem to be experts very quickly.
This is all you get. You can't just get the best of everything right off the bat, what kind of life lesson is that? Earn your keep! If you finish the taxes and produce a bumper crop of corn for our winter feast, you will get real Disney Pixar CARS, otherwise …
Kidcia? Is that Kid CIA for our surveillance society?
How big are the eyes in the oversized line?
Is the blue one Sauron?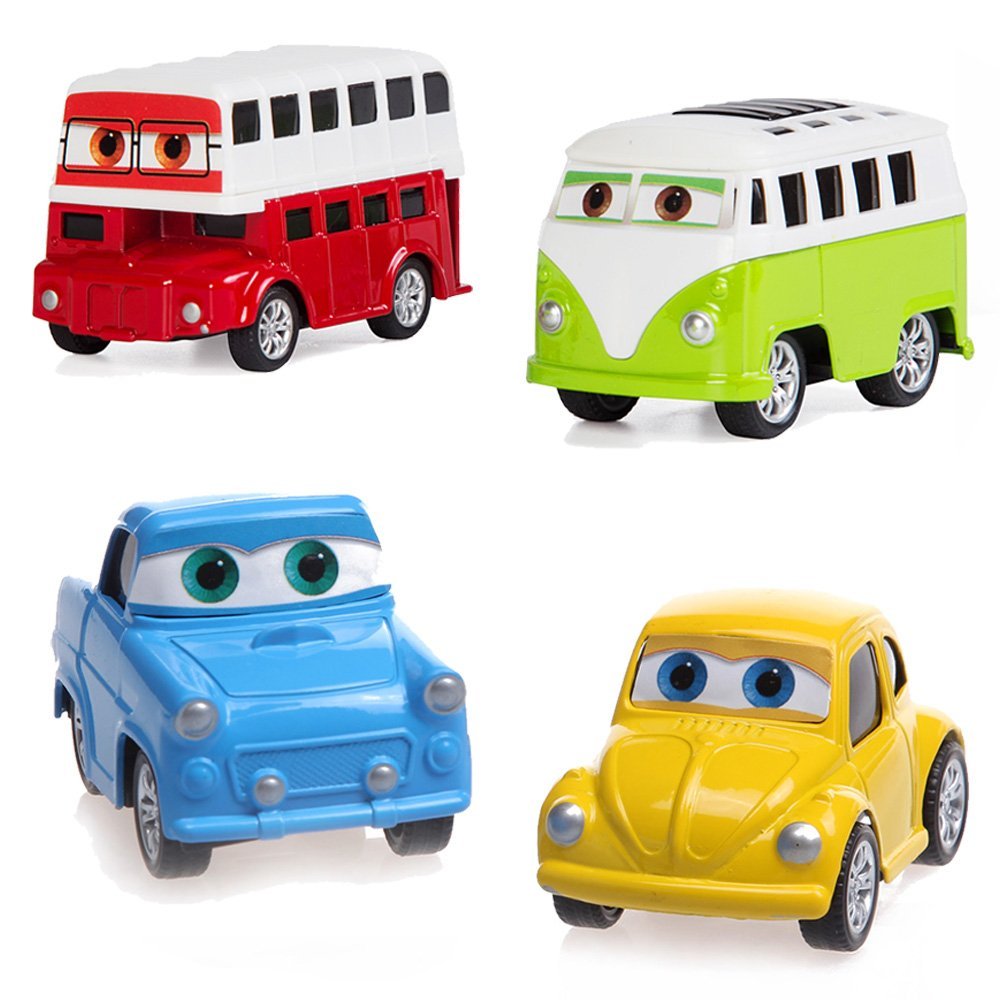 But wait, there's more … the safety warning – must resist mocking … and jokes, TOO EAZY.
1. Choking hazard! Toys should be used with parent accompany.
2. Do NOT through toys to each other.
3. Do NOT use when quality issue discovered.
4. Do not throw in the ground in case slipping and fall.
Confuse your kids by reciting the warning.
AND go figure, people who got the product for free all wrote the same FIVE STAR review – collect them y'all!