Home
»
Disney Pixar CARS
,
Mattel Disney Pixar Diecast CARS
Mattel Disney Pixar CARS: Make Time For Percy Hanbrakes
Thanks for the heads up and photos, "John H."
Percy Hanbrake has finally arrived about 7 years after it's been announced.
In the TRU only "Back in Time" 3-pack with repeat releases Brand New Mater & Edwin Kranks (though Edwin Kranks is now a unibody so if you not buy him as a RS Classic in the past 2 years, the previous release was segmented).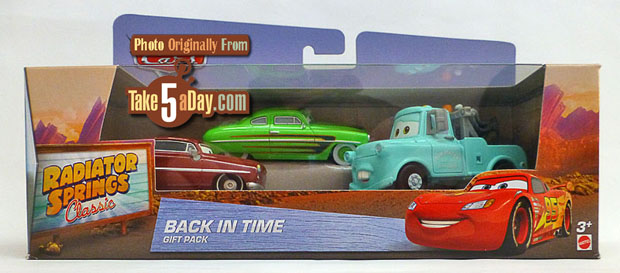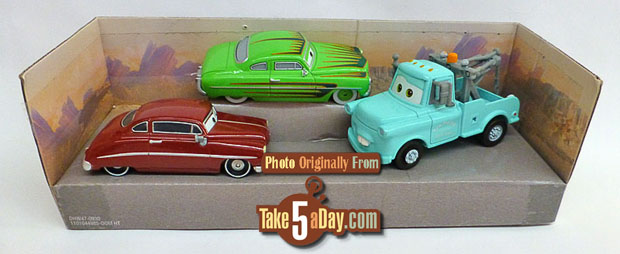 Since he's not a unibody, there might be more versions of him in CARS 3?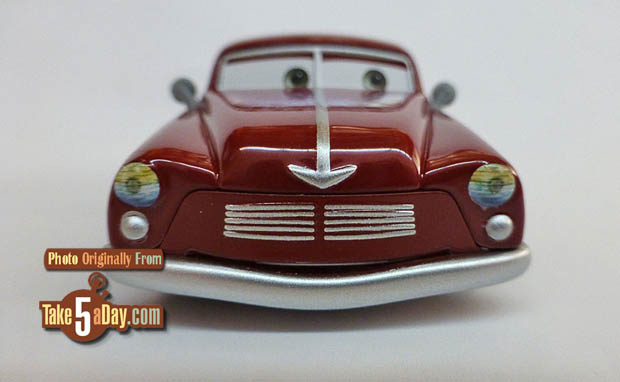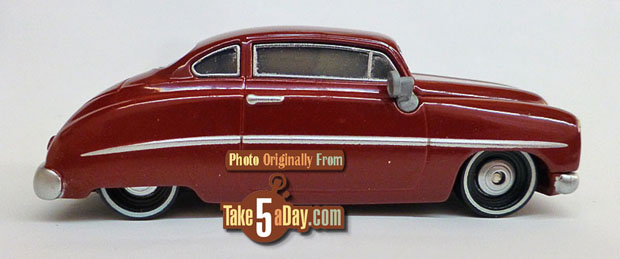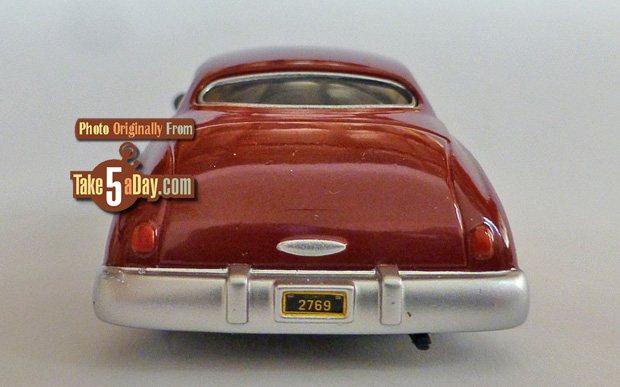 He is misspelled on the back but that's not exactly new with CARS. (See Comments below for all the versions of his name – Pixar calls him Hanbrakes so that's what we will go with).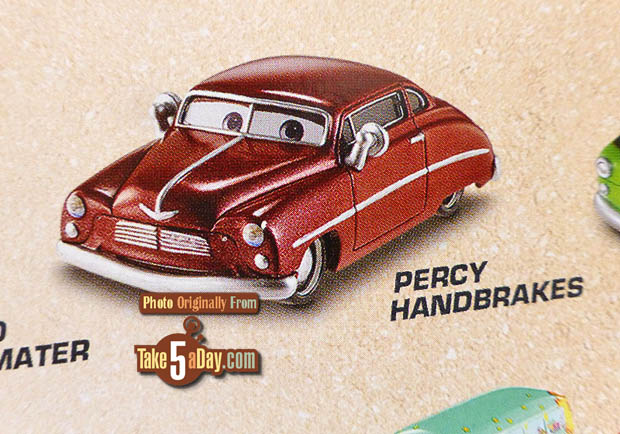 With some other old early 1950's design CARS.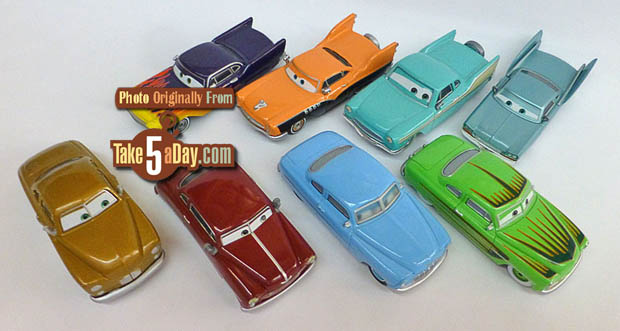 Technically, John H. notes that maybe he should've been a 2-tone.
It arrives with another 3-pack, MAIN STREET EVENT but there's nothing new in this box set – McQueen with Shovel is still segmented.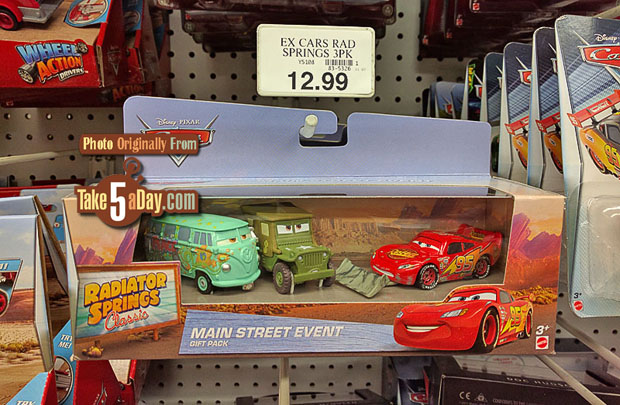 Thanks, "John H!"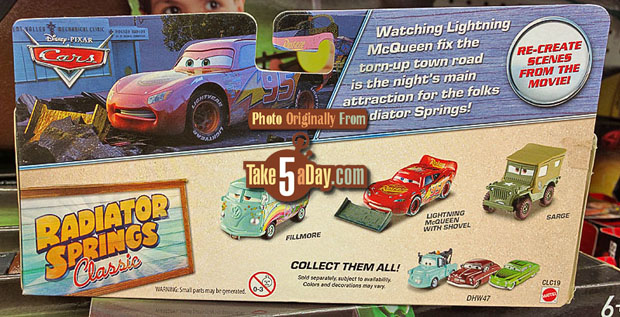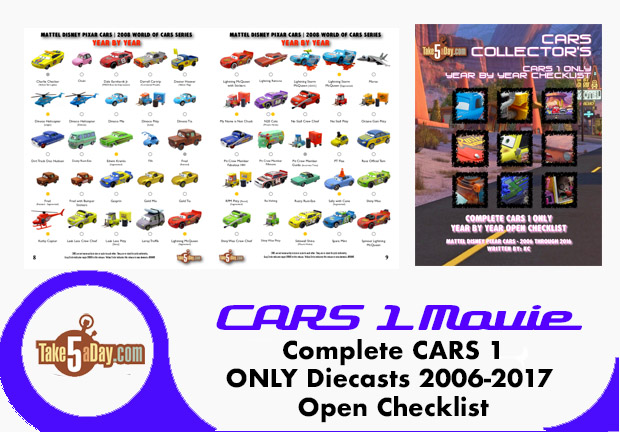 metroxing

9 November 2016

Disney Pixar CARS, Mattel Disney Pixar Diecast CARS


10 Comments