Home
»
Disney Planes
,
Disney Planes Fire & Rescue
,
Mattel Disney Planes Diecast
,
Mattel Disney Planes Fire & Rescue Diecast
Mattel Disney Planes, Planes Fire & Rescue: TakeFive Complete Checklist Magazine
For PLANES & PLANES: FIRE & RESCUE diecast collectors, here's the complete visual open checklist of everything in the 1:55 scale.
Unlike CARS which had a relatively stable order for the first 7 years before finally falling apart, PLANES had the misfortune of being released during the wilding distribution years so while the diecasts designs were varied and great, distribution was all over the board with the 6 card designs not even making it every part of the country so this will be an open checklist.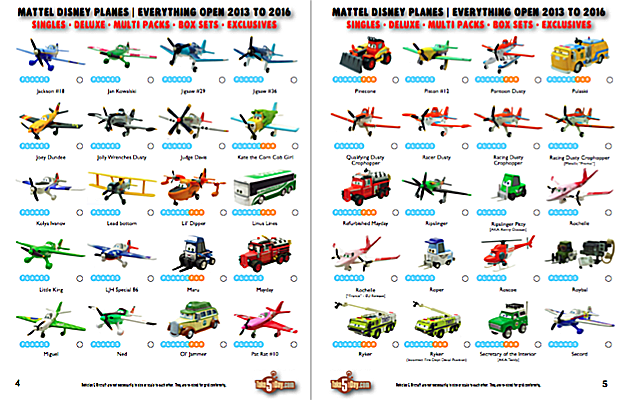 I also included a separate "repeat" checklist if you only collected the auto vehicles of PLANES & PLANES FIRE & RESCUE – but all and all, another excellent line extension to CARS. Great sculpts, fun variety and solid diecasts especially the vehicles.
Another 101 diecasts if you're counting – around 1,100 not counting the CARS diecasts of 2016 … a final 10-years 4-film, multiple shorts and expanded universe count is coming!
Thanks for your support of TakeFive!
PLANES/PLANES FIRE & RESCUE COMPLETE OPEN CHECKLIST 2013 to 2016.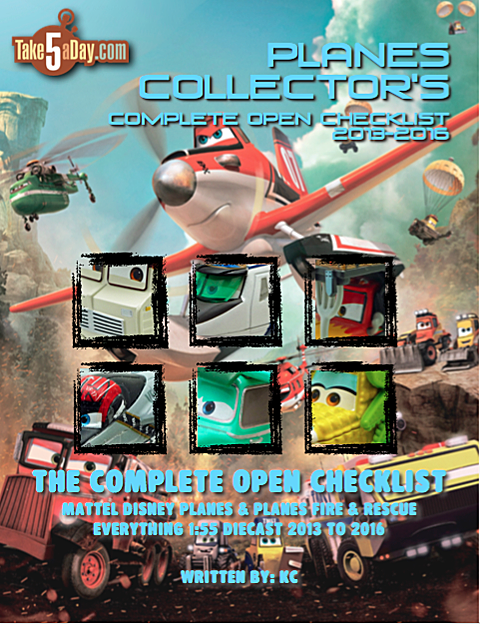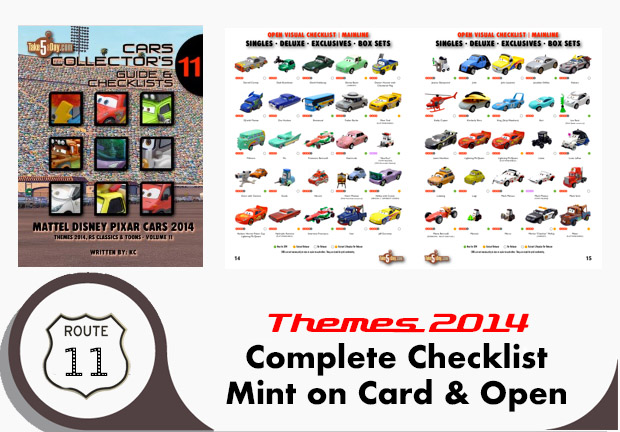 metroxing

3 October 2016

Disney Planes, Disney Planes Fire & Rescue, Mattel Disney Planes Diecast, Mattel Disney Planes Fire & Rescue Diecast


5 Comments