Home
»
Shopping
Building Blocks of Great Architecture Books
Some great architecture books (Amazon Links).
Travel through the history of architecture in The LEGO Architect. You'll learn about styles like Art Deco, Modernism, and High-Tech, and find inspiration in galleries of LEGO models. Then take your turn building 12 models in a variety of styles. Snap together some bricks and learn architecture the fun way!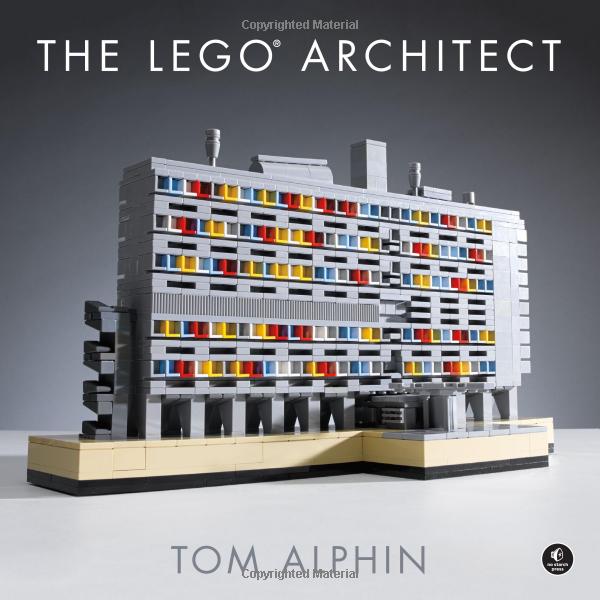 This first major monograph chronicling the work and architectural philosophy of William Krisel features examples and insights from Krisel's own papers, culled from his personal collection as well as the extensive archives of the Getty Research Institute. Krisel's architectural drawings and renderings, as well as many archival photographs, highlight examples of his custom homes, mass-produced housing, and recreational facilities in Palm Springs and rest of the Coachella Valley.
Heidi Creighton is a midcentury modern enthusiast, writer, collector, and researcher. In 2012, she purchased a Palm Springs home designed by William Krisel in 1957.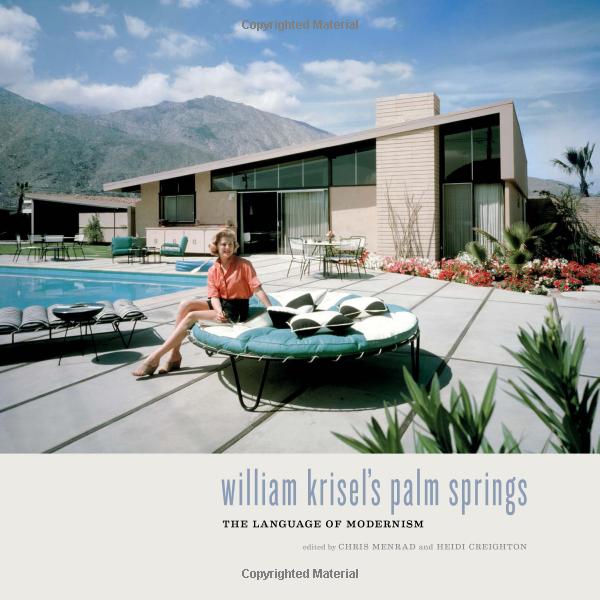 The buildings burned in our memories, which to us represent the spirit of '50s and '60s architectural design, were those whose pictures were widely published in magazines and books; but what about those that got lost in the process, hardly or never appearing in publication?
The exchange of visual information is crucial to the development, evolution, and promotion of architectural movements. If a building is not widely seen, its photograph rarely or never published, it simply does not enter into architectural discourse. Many buildings photographed by Julius Shulman suffered this fate, their images falling into oblivion. With this book, TASCHEN brings them to light, paying homage to California Modernism in all its forms.
The abandoned files of Julius Shulman show us another side of Modernism that has stayed quiet for so many years. Bringing together nearly 300 forgotten masterpieces, Modernism Rediscovered pays tribute to these lesser known yet outstanding contributions to the modern architectural movement. It's like sneaking into a private history, into homes that have rarely been seen and hardly appreciated as of yet.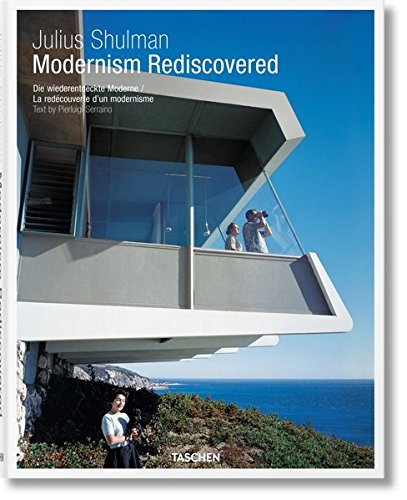 Quirky, surprising and entertaining – with more than 400 houses, Jutaku is architecture at the speed of Japan.
Frenetic. Pulsating. Disorienting. Japan's contemporary culture is constantly in flux. In stark contrast to the centuries old imperial architecture of Kyoto, recent Japanese architectural practices have ushered in an era of continuous experimentation.
With 400 houses, one house per page, one image per house, Jutaku: Japanese Houses is a fast-paced, "quick hit" shock to the system that shines a Harajuku-bright neon light on the sheer volume, variety and novelty of contemporary Japanese residential architecture.
Featuring the work of many of Japan's most famous architects including Shigeru Ban, Sou Fujimoto, Toyo Ito, Kengo Kuma, Jun Igarishi, Shuhei Endo and dozens of up and coming and completely unknown young architects, Jutaku is organized geographically taking readers on a bullet train journey across Japan's architectural landscape. Essential reading for architects, designers and fans of contemporary Japanese culture.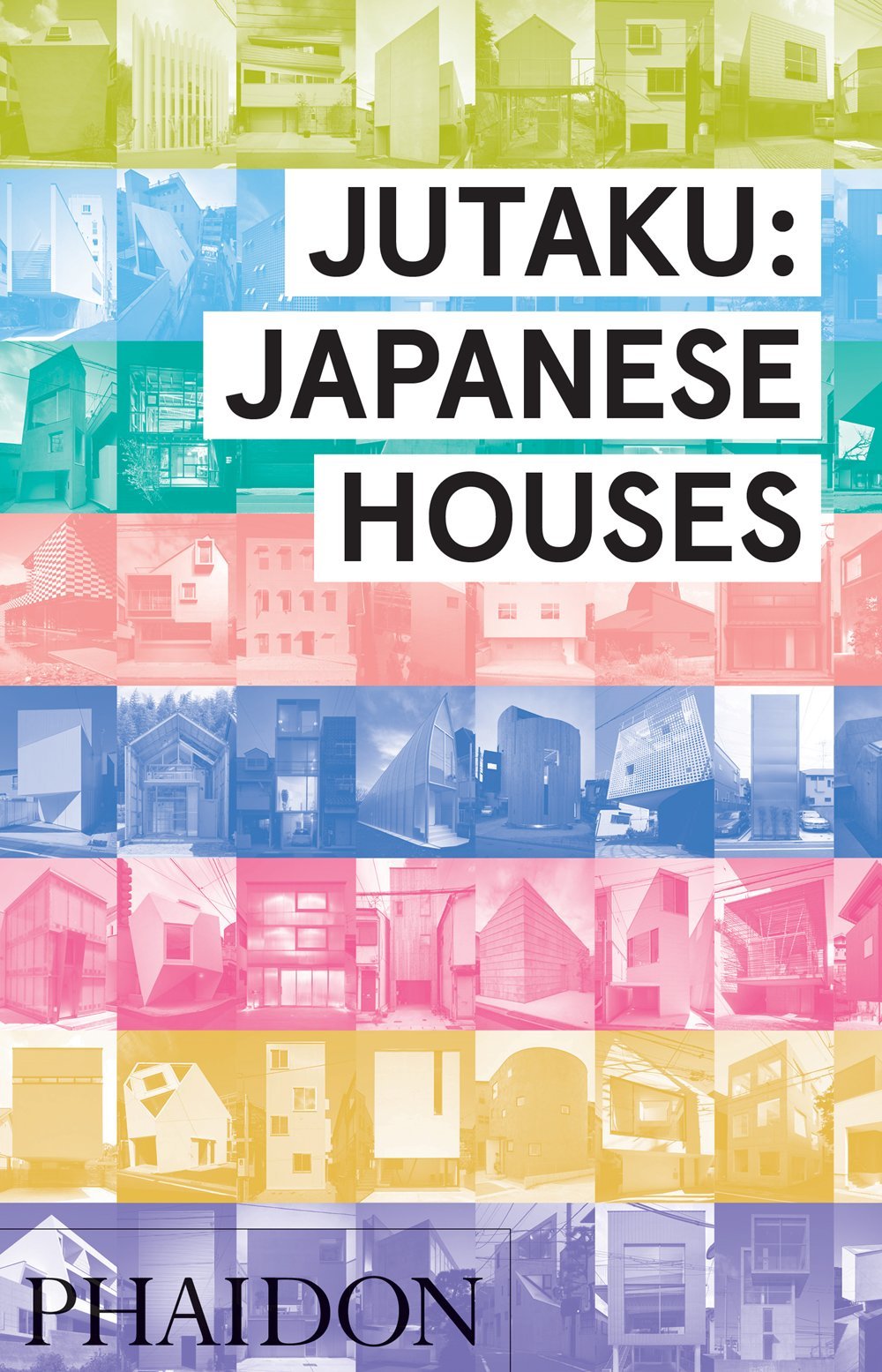 Wildwood, New Jersey: thanks to a combination of economics, geography, and chance, this Jersey Shore vacation spot has, for more than four decades, been home to a wealth of immaculately preserved midcentury motels. These jewels of neon and bright colors remained frozen in time until recently; now, a substantial number have been demolished and many that remain face an uncertain future.  Determined to preserve them, photographer Mark Havens has captured their unique style over 10 years, sometimes shooting motel facades while workers were demolishing the backs. With essays by Joseph Giovannini and Jamer Hunt and evocative photographs, Out of Season celebrates the architecture of a bygone era of Jersey Shore summers.