Home
»
CARS
,
Disney Pixar CARS 3
,
Mattel Disney Pixar Diecast CARS
Mattel Disney Pixar CARS 3: Are You Ready for Some CARS 3 Diecasts?
NO PHOTOS but SPOILER ALERT!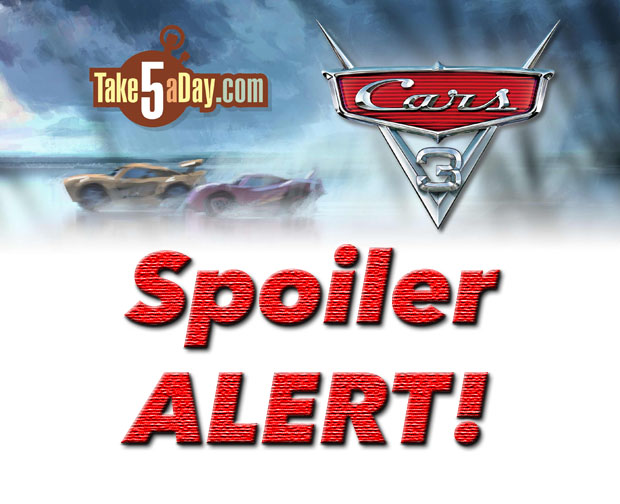 Stop reading if you want to know nothing about CARS 3 as we can gleam some things-many things from the character names so if you don't wanna know …
First, we'll ease you in … the returning diecasts & Piston Cup racers – unsure if they will simply look the same, with slight differences or major tampo decal changes … or maybe just an eye position change but you can start the speculatin'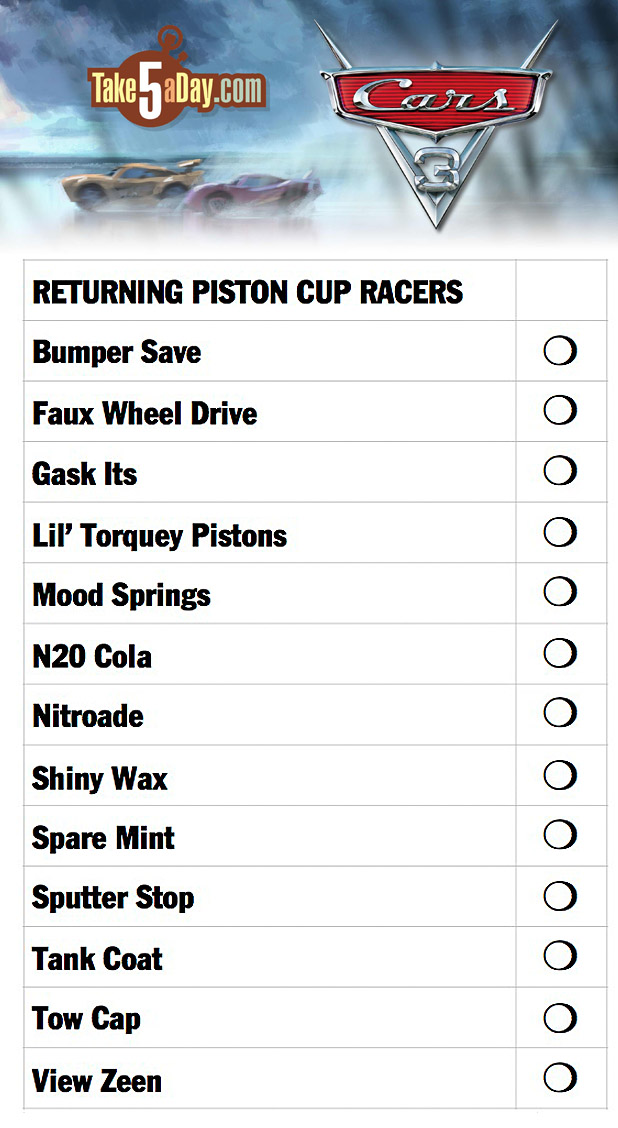 Returning townies – probably pretty much the same but perhaps an expression change or not even that … Dirt Track Hudson Hornet may be the lowest run release – only available in the 3 pack – finally getting a re-release … so SPOILER ALERT, a flashback scene … Tex Dinoco is not really a townie but listed here … Ramone is not listed, I presume the list will be updated or Ramone will be available in variety of other paint schemes while the CARS/CARS 2 paint scheme Ramones might only be available in the Radiator Springs Classic line.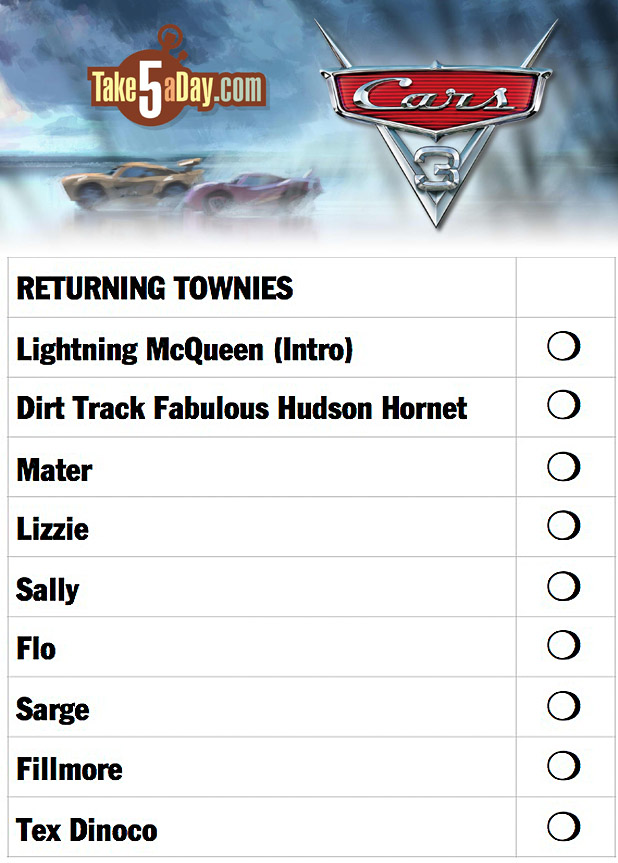 Names that are pretty self explanatory  … SPOILER ALERT!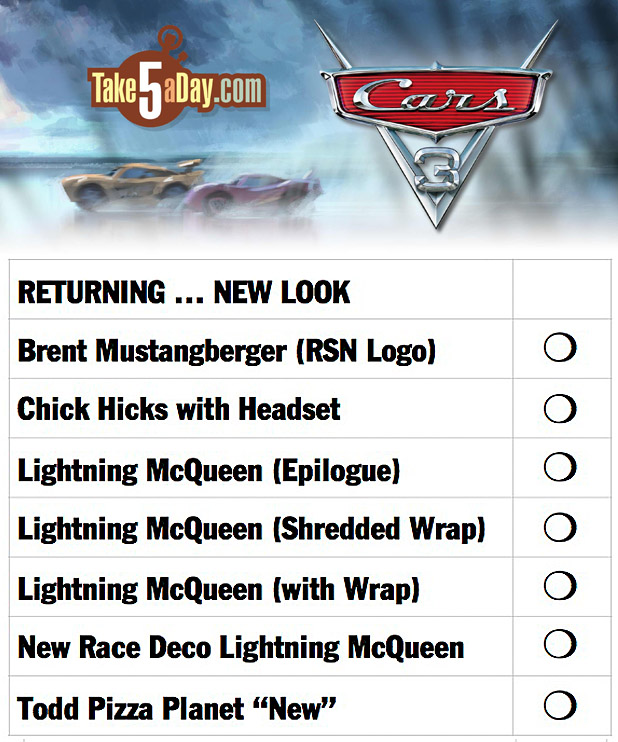 So, this is the CARS 3 REVEAL WEEK here at T5 – come back tomorrow and the rest of the week … just wanted to ease you into it.
Thanks for the great banner, "David V!"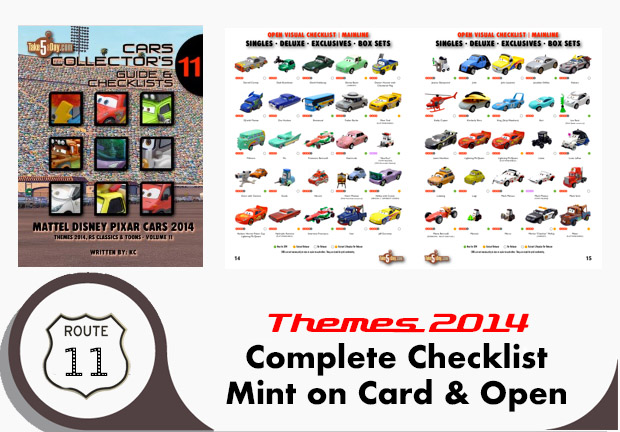 metroxing

5 September 2016

CARS, Disney Pixar CARS 3, Mattel Disney Pixar Diecast CARS


One Comment