Home
»
Disney Star Wars
Contest! Star Wars: New Hope, Empire Strikes Back & Return of the Jedi New Novelizations
Star Wars: A New Hope The Princess, the Scoundrel, and the Farm Boy

Star Wars: The Empire Strikes Back So You Want to Be a Jedi?
Star Wars: Return of the Jedi Beware the Power of the Dark Side!
Win a complete set of the new novelizations of the original trilogy. It's intended for pre-teens and it is essentially an updated novelization of the three movies plus "interactive elements" such as how-to guides, quizzes and sidebar info … so it's fun when you want the brain and imagination to work … too late for me. 🙂
This story, scenario and new characters are part of the NEW CANON.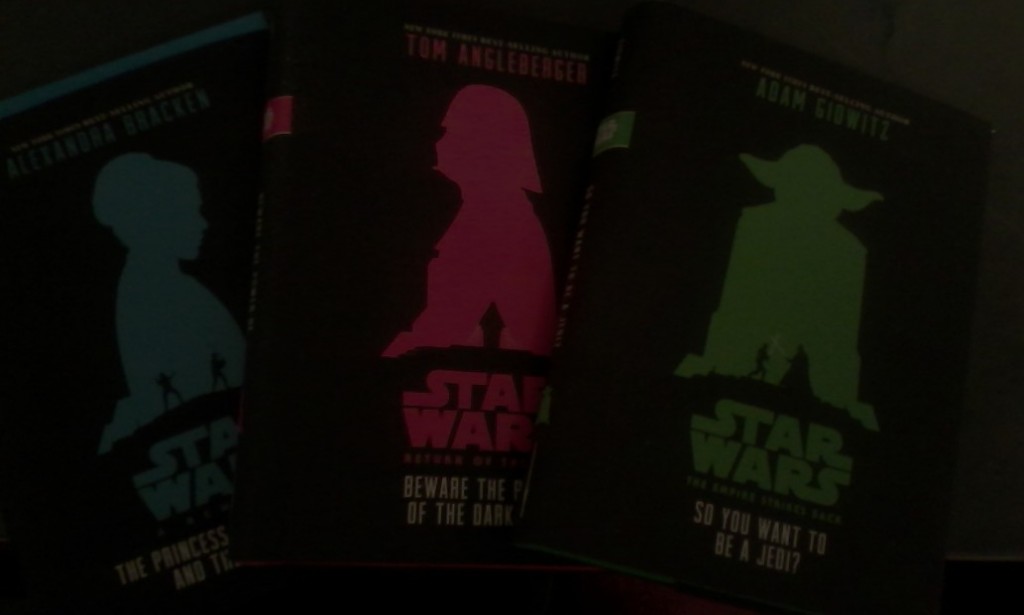 Contest starts now and ends April 2, 2016 11:59:59 PM.
Enter below in the comments one of the following question. You may enter once a day.
CONTEST ENTRY
My Star Wars Character Origins Movie is Coming! It's Called …  __________________.
Winners will be selected at random.
Good luck and thanks Disney Publishing for the great prizes!
Congrats to "Mackdaddy", send me your address at metroxing (at) gmail.com for winning the last contest!


metroxing

27 March 2016

Disney Star Wars


19 Comments