Home
»
CARS
I Auto Know … Ford
How much of an auto geek are you?
Here's a fun Ford grill poster – how many can you ID without looking at the answers.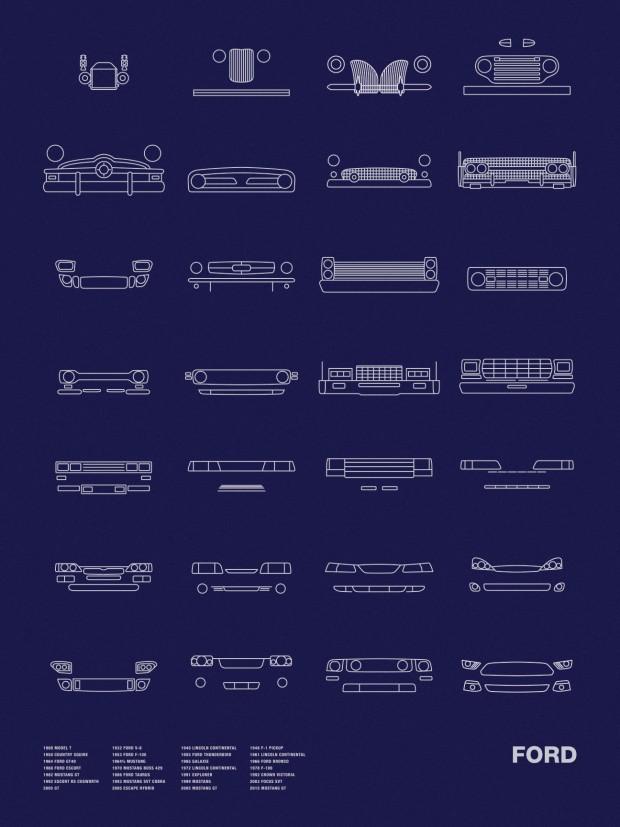 I would bet my life on 3 (EVERYONE has to get the original Mustang)  🙂
I was right about 3 more but that's it for me.
Full size poster here – don't click on MAGNIFY unless you want to read all answers.
You can buy the poster HERE.
There a bunch of other make's posters HERE.