Home
»
Disney Pixar CARS 3
,
Mattel Disney Pixar Diecast CARS 3
Mattel Disney Pixar CARS: Carbon Racers Rip Clutchgoneski Legally New
Rip Clutchgoneski – Carbon Racer Style has arrived in the 4-pack in stores.
Thanks "Quercy" for the great pic!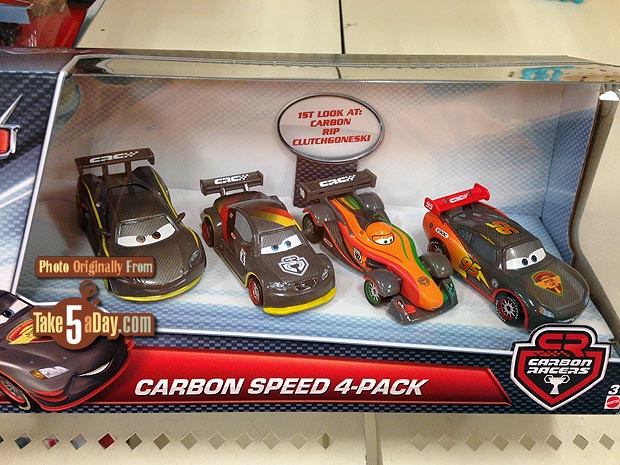 "1st Look at Carbon Rip Clutchgoneski"
That's one legal snipe you simply cannot argue with.
We don't even get a exclamation point on the first look snipe – so it looks like Rip will probably eventually arrive as a single as marketing told the snipe designer guy not to get us too overly excited. 🙂
Because that passes muster legal-wise.
Other rejected legal-weasel words for the Carbon Racer Rip Clutchgoneski 4-pack snipe.
"Free Twist Ties with this format ONLY. Exclusive Twist Ties!"
"No, I see YOU first!"
"What single?"
"Not available in any format … this week … probably."
"Free cardboard snipe stalk – not available in any other format."
"Not real carbon fiber and not technically a carbon based life form."
"Made you look – Now you have to buy it."
"Made with Mattel Love!™ How can you resist?"
"No descriptions or accounts of this CAR may be …"
"REAL 3D!"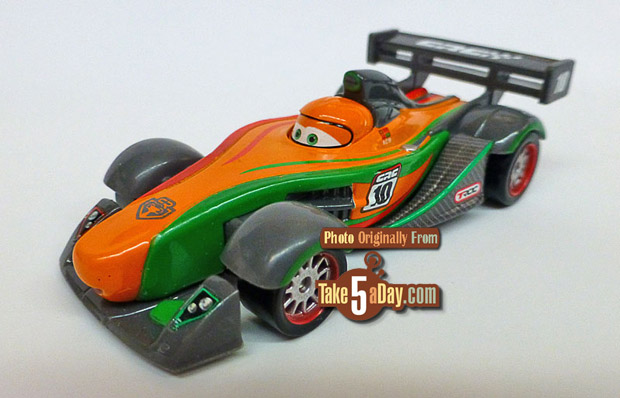 Amazon has some of them on sale at 50% off from store retail – though, prices seem to vary day by day or perfect even hour by hour. :-/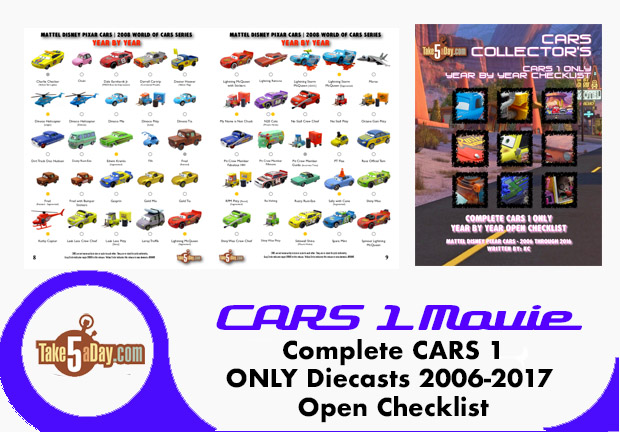 metroxing

28 December 2015

Disney Pixar CARS 3, Mattel Disney Pixar Diecast CARS 3


2 Comments