Home
»
Disney Planes Fire & Rescue
,
Mattel Disney Planes Fire & Rescue Diecast
Mattel Disney Planes: Engage, Ryker Revised is a Variant
Thanks for the heads up, "David V!" and thanks, "John H." for the nice photos.
The third and latest card version of Ryker is the "corrected" one and the first releases are now the variant.

Screenshot.

(original release below) – the Fire Department logo is now placed next to the TMST and the green striping is angled in white further forward.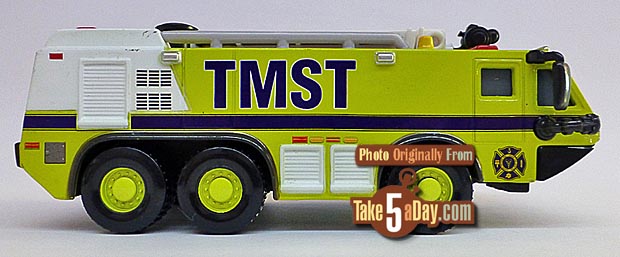 The Disney Store release (smaller) has always had the correct decal and paint positions.
New (2016) card.
Thanks "David V." and "John H."

metroxing

15 December 2015

Disney Planes Fire & Rescue, Mattel Disney Planes Fire & Rescue Diecast


One Comment