Home
»
Disney Pixar
Cooper Hewitt Design Museum: Pixar – The Design of Story
If you're in NYC, be sure and stop by the Cooper Hewitt Design Museum – always cool but now through August 2016 – Pixar, The Design of Story.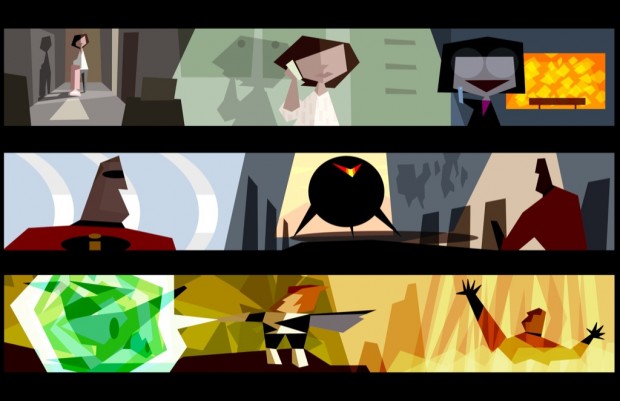 A capsule examination of the collaborative design process behind Pixar Animation Studios. On view in the Process Lab, the installation features original artwork–including rarely seen hand-drawn sketches, paintings, and sculptures from over 25 years of Pixar filmmaking–and creative exercises inspired by the Pixar design process.
Concept art from Toy Story, Wall-E, Brave, The Incredibles,and Cars, among other films reveal how the visual design process and story development work hand in hand at Pixar. From a film's earliest stages, Pixar designers use the design processes of iteration, collaboration, and research to create appealing characters and believable environments that ultimately contribute to the success of the film's story.
In addition, over 650 Pixar artworks are on view on the touchscreen tables in the Process Lab and the Great Hall, and are tagged to link the Pixar works to thousands of Cooper Hewitt-related collection objects.

metroxing

18 November 2015

Disney Pixar


No Comment