Home
»
Advertising
TakeFiveADay Housekeeping Issues
We're still working our way through some database issues but one problem we traced is visiting takefiveaday.com which is supposed to be the same as www.takefiveaday.com but for some reason, there were issues so check your bookmark – and visit us at www.takefiveday.com (with the www). Thanks David V! Hopefully that should fix it.
Also, as I well know, a lot of people are running ad blockers. But if you could whitelist us, that would be great. We try and keep our ads relevant & we do not have pop-up ads.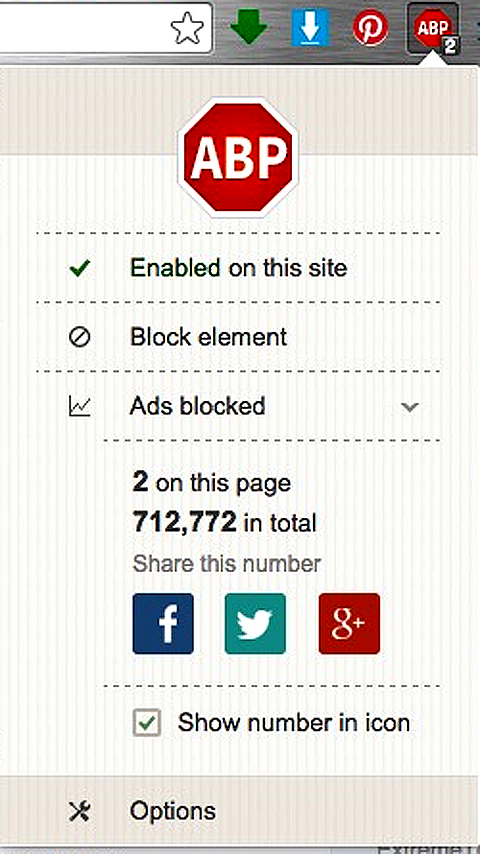 Your ad blocker (or AdBlock Plus) has a menu like this. Click on OPTIONS. Then select WHITELISTED DOMAINS and type in www.takefiveaday.com (you don't need the HTTP:// portion).

Thanks! We are ad and affiliate supported – click on the bottom right links to shop. We get a referral fee – it doesn't cost you anything extra so thanks!


metroxing

10 September 2015

Advertising


2 Comments