Home
»
Disney
Disney Books Contest NEW!
More Disney Books to Win!!
Though apparently in Australia, "ABC has questioned whether parents should read to their children before bedtime, claiming it could give your kids an "unfair advantage" over less fortunate children." 
Keep 'em dumb? Or keep 'em smart by letting them read these …
Aladdin Read-Along Storybook and CD
Doc McStuffins Classic Tales: A Dragon's Best Friend
Sheriff Callie's Wild West Callie Asks For Help
Doc McStuffins Peaches Pie, Take a Bath!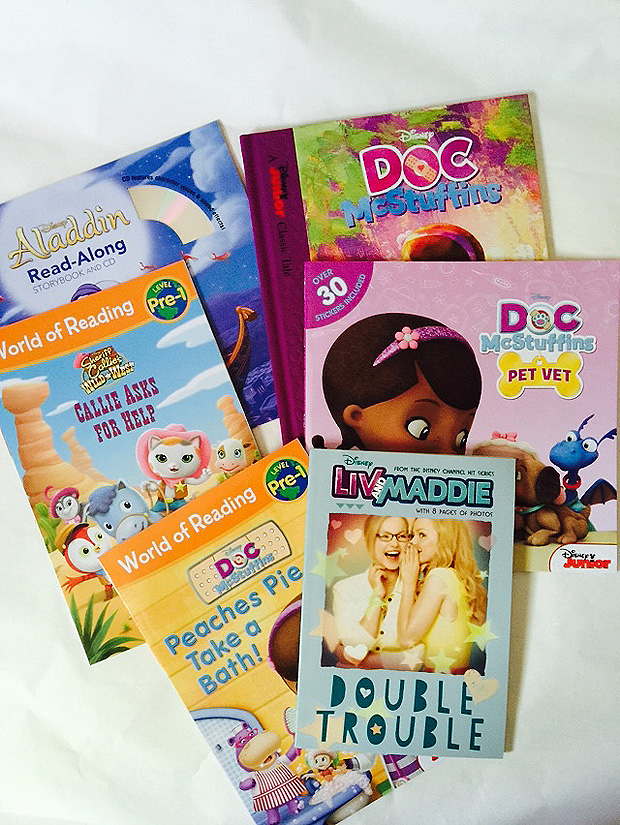 Contest starts now and ends August 30, 2015 11:59:59 PM.
Enter below in the comments by answering the following question. You may enter once a day.
CONTEST ENTRY
I am a very cute _________________, you can recognize me by my ______________.
Winners will be selected at random.
Good luck and thanks Disney Publishing for the great prizes!
And congrats Momoe for winning the last contest!