Home
»
Disney Pixar
,
Disney Pixar CARS
,
Mattel Disney Pixar CARS
,
Mattel Disney Pixar Diecast CARS
Mattel Disney Pixar CARS: Precision Series Radiator Springs – The Town Playsets
Thanks "Mariela & Pablo" for the amazing photos.
For those who wished you could have every playset with lights and plussed-up? Your wish has been granted so there's no quit until you OWN THESE!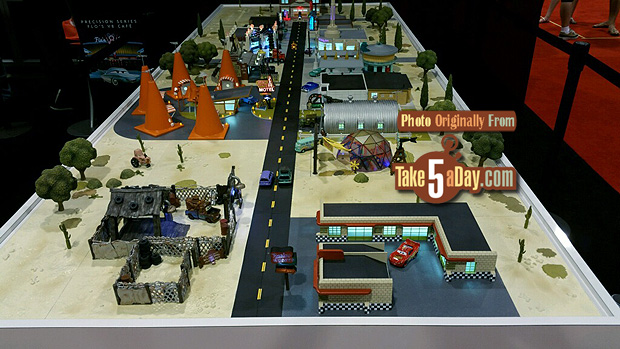 Be careful of what you wish for. 🙂 Get the kids off to college or triple bunk 'em – and you don't need no fancy dining room table – seriously when was the last time you had a sit down party? Convert that room.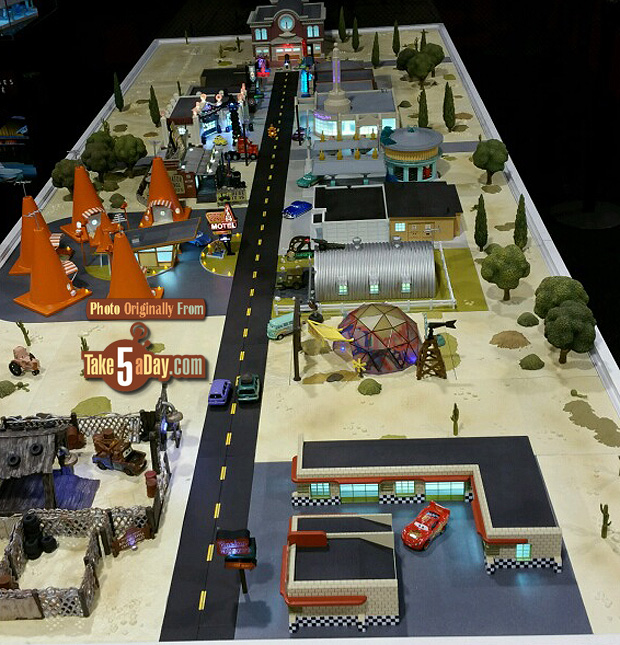 The only mistake is there needs to places where you can poke your head up. 🙂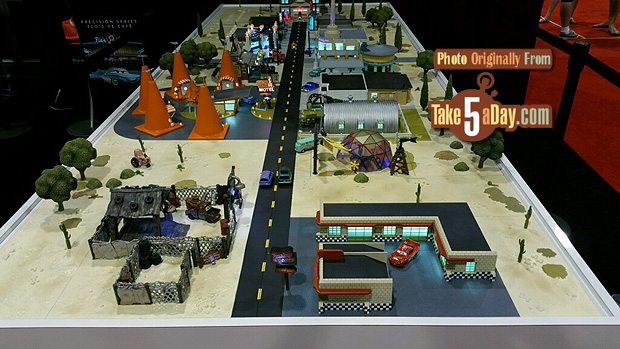 Flo's V8 Cafe is up first – then Fillmore Organic Fuel Dome won't arrive until Spring 2016.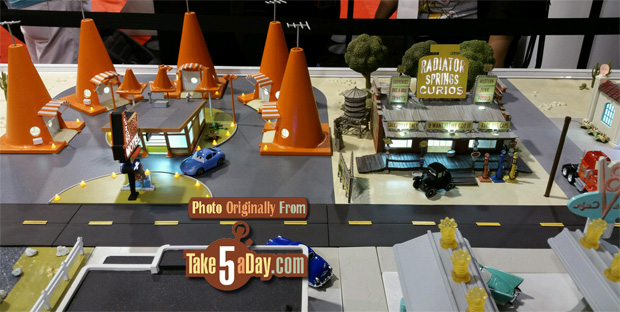 It looks like there are 10 major businesses playsets (Flo's V8 Cafe, Ramone's House of Art, Luigi's Casa Tires, Courthouse, Lizzie's Curio, Doc's Ornamental Valley Medical, Sally's Cozy Cone, Tow Mater's, Sarge's Surplus Hut and Glen Rio Motel). Plus the minor businesses leading to the Courthouse are on each side of the street are probably their own combined 2-playsets (The Oil Pan, Lube O Rama, Sparky's Spark Plugs, Pop 'n Patch Tire, Miss Piston, Carburetor Emporium Repair, Muddy's Mudflaps & Mrs. Muffler on one side as one & Wimpy Wipers, Eat, Sparky's Spark Plugs, The Curb Feeler & Foggy's Windshield on the other side).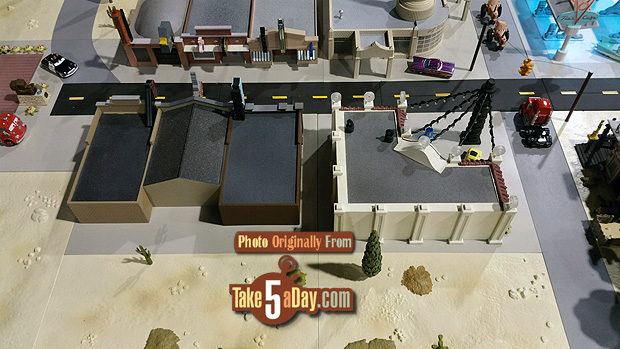 They ALL seem to feature lights and light-up signage – sweet!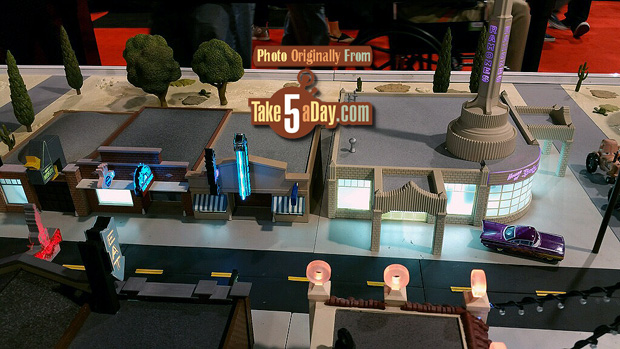 I think you have to supply your own trees (or an expansion pack).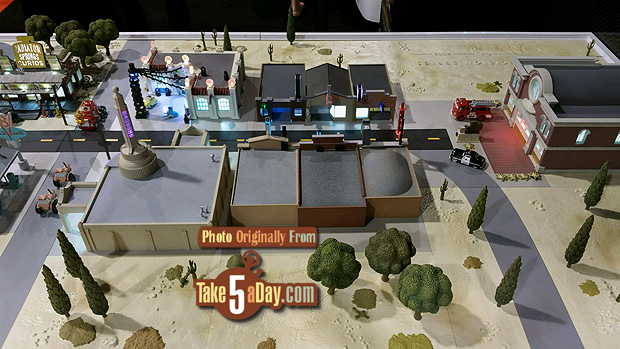 So, make a budget and some room. Maybe the bottom slides out as a bed?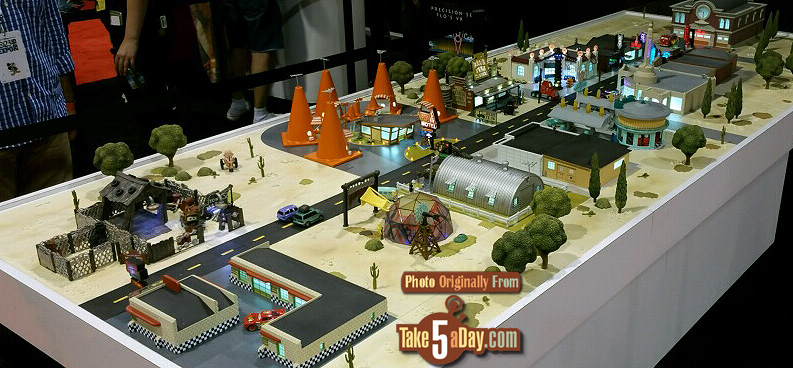 CARS 3 comes out in June 3, 2018 so you have a little time but it's happening …

Close up pics in yesterday's post.
Thanks for the great pics, "Mariela & Pablo!"
A few Flo's V8 Cafe seem to have sold at D23 Expo so if you can't wait, you can pay double for it on eBay.
I suspect that these playsets will only be available online or at the Disney Stores but they'll only be produced in batches so when they are available, you'll probably want to jump on board. So, if you miss the release, it might be years before it spins back.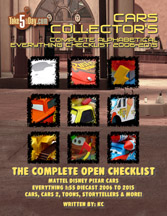 metroxing

18 August 2015

Disney Pixar, Disney Pixar CARS, Mattel Disney Pixar CARS, Mattel Disney Pixar Diecast CARS


16 Comments