Home
»
Disney Pixar CARS
,
Mattel Disney Pixar Diecast CARS
Mattel Disney Pixar CARS: 2015 D23 Expo "Big Al" Albert Hinkey, Hinkey
Albert Hinkey arrives at Disney's D23 Expo LITERALLY hinkey-style in the way back loading bay – unannounced.
This was the proto seen nearly 6 years ago – arrives slightly different but mostly like this.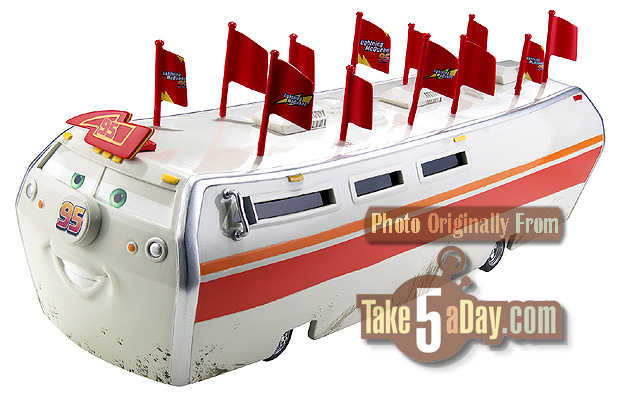 Thanks for the great pics "Mariela" and "Pablo!"
The released versions sports a giant banner attachment … (plastic, not really a "banner.")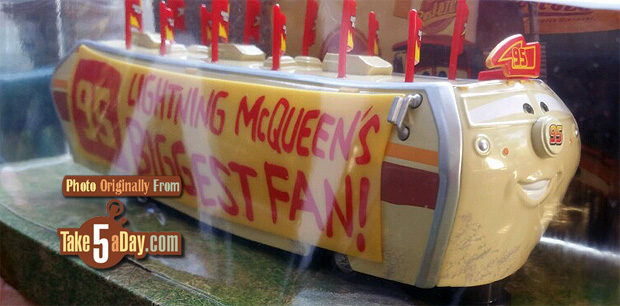 Mostly accurate.
Pablo notes that it's not very heavy. My guess is that the two side panels are plastic – easier to glue the plastic banner on plastic.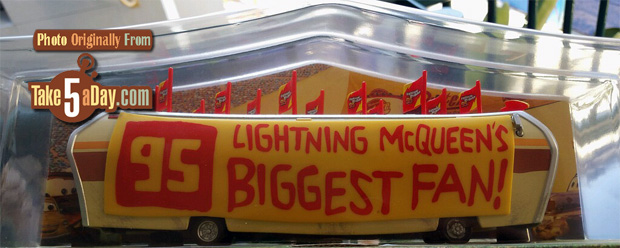 My guess why the "banner" is Lightning McQueen's Biggest Fan and not the movie version – I would say it's 75% trademark and 25% because they were afraid people might be confused he was Steve McQueen's biggest fan (movie star) or Steve McQueen's biggest fan (movie director) … yea, there are lawyers making 6-figures who worry about such things.
Back to the diecast.
Perhaps just the face is diecast?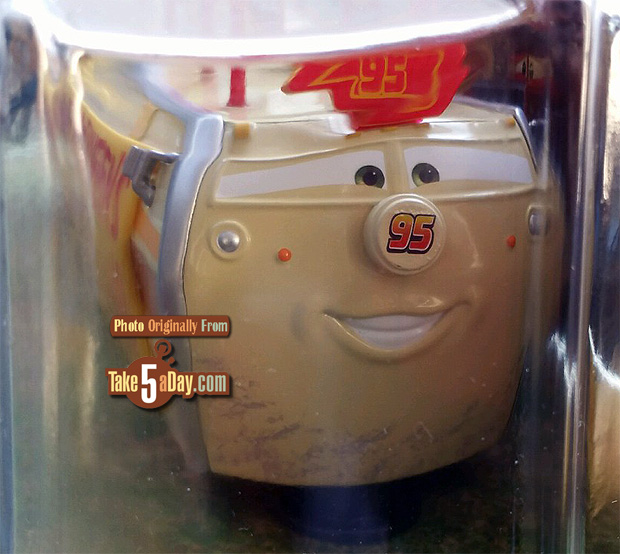 Or maybe the face and the back panel is metal diecast – held together with a plastic side and roof? Pablo says it's about 8″ long or about the length of Mack & trailer. @3″ wide and @3.5″ tall including the flags.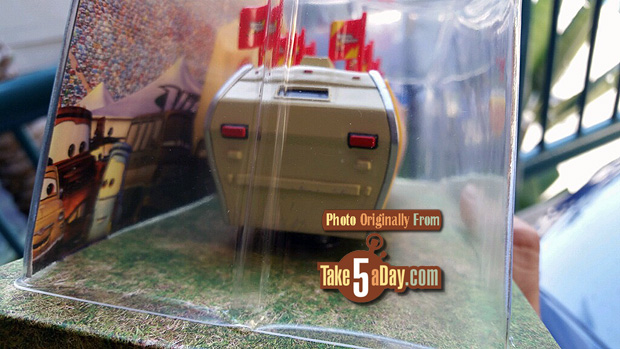 That would also explain the relatively low price of $35 (well at the D23 Expo).
Of course, you had to get up mighty early to line up to get in – as in 5 AM.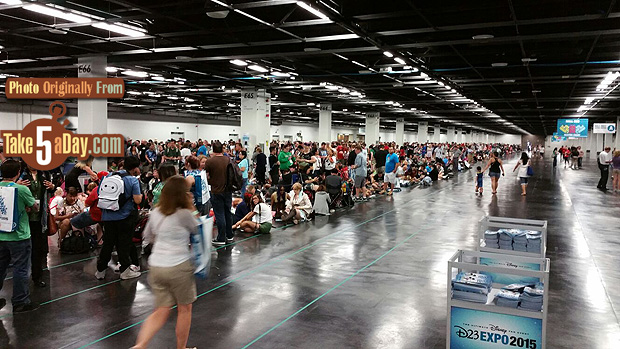 They started the day selling 6 per register visit, then it was 2 PER DAY and now 1 PER DAY so until about 4 PM, Sunday – it's not easy.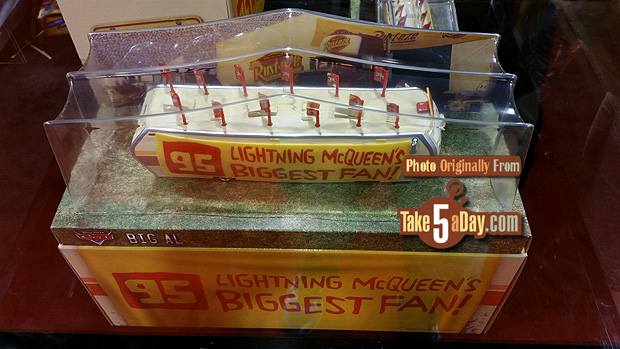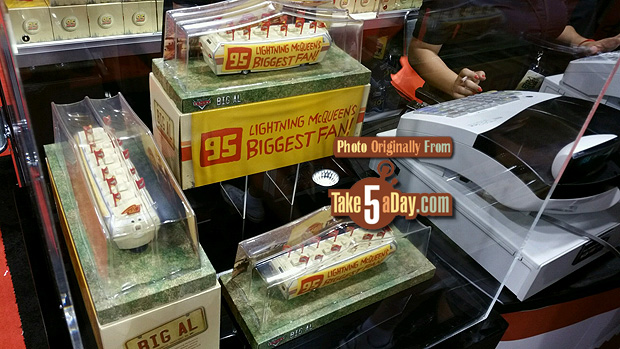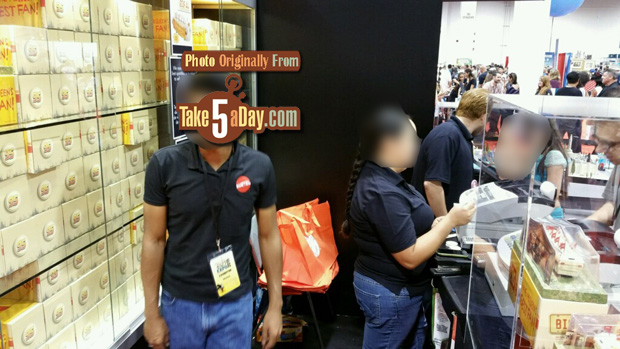 Officially called BIG AL – though of course, there is already a BIG AL in the CARS Radiator Springs back story but you can call me Al.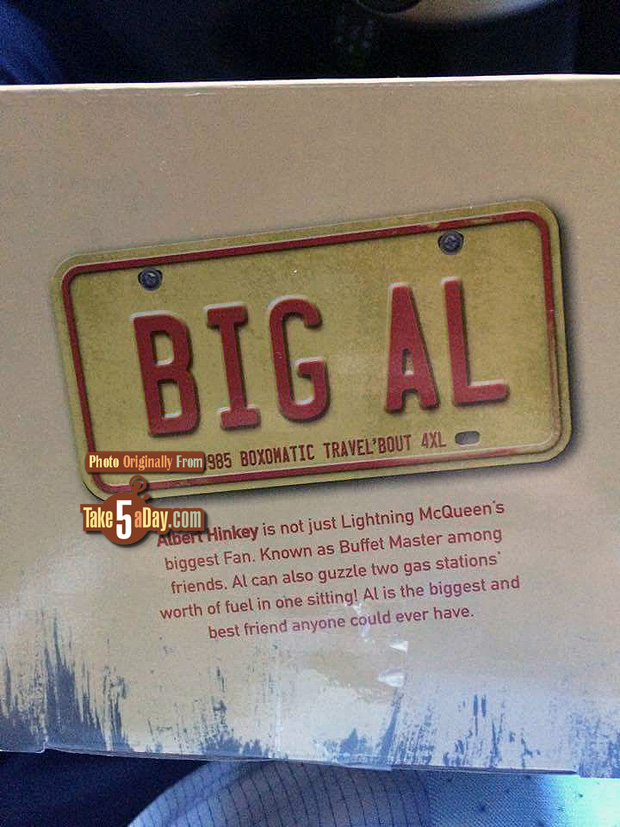 Thanks for the great pics, "Mariela & Pablo."
You can still buy tix to D23 Expo but if not, your best bet is probably eBay.
As for the "sellout," Mattel is apparently only bringing out enough for a day at a time so when they "sell out," it's just for the day. Of course, there's only 2 more days left. If I had to guess, I would say there's 900 at the show and 100 samples for Disney, Pixar & Mattel.

metroxing

14 August 2015

Disney Pixar CARS, Mattel Disney Pixar Diecast CARS


49 Comments