Home
»
Disney Planes Fire & Rescue
,
Mattel Disney Pixar CARS Toons Diecast
Mattel Disney Pixar CARS: Vitaminamulch Box Set Off the Runway?
The Vitaminamulch Box set was supposed to be a Walmart exclusive but has turned up at the Mattel Outlet stores.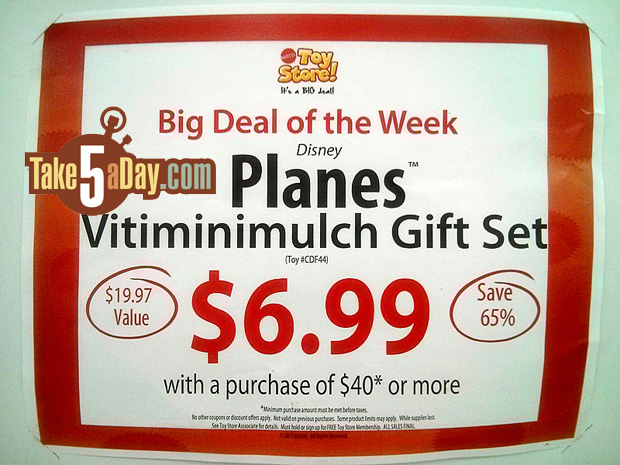 What does this mean?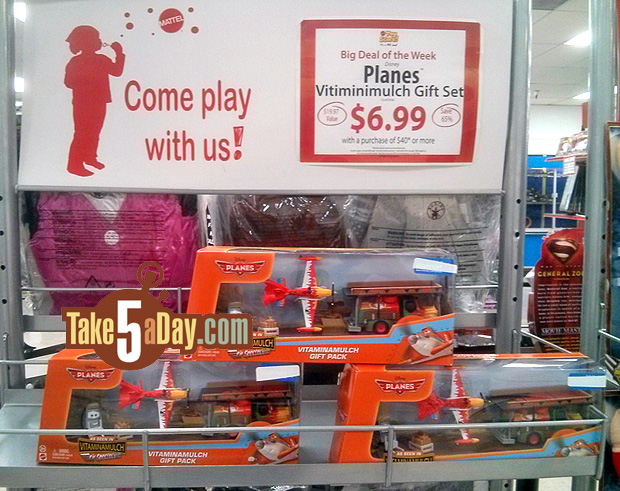 It's hard to say. The bad news is that this seems to be a common occurrence in the toy industry – a big retailer committing to an exclusive and then changing their minds – so does this fall under that circumstance so that only a few cases were produced (for final approvals and such) and then canceled so they wind up at Mattel's outlet stores?
"John H." who set along these pics from the Pomona store says the El Segundo store did not have any. Is the store in City of Industry closed? There's other outlet stores in Texas and Wisconsin – anyone out there?
So, it's not like the Mattel outlet stores got dozens of cases – so is it limited? Or was it a normal run and the outlet stores only got a few cases and the distro centers are busy scrapping off the ONLY AT WALMART sticker from the other 4,000 cases?
The Mattel Outlet stores do NOT do mail order/phone orders. You have to show up in person.
If you want a photo review of the set, check out the link at the top.
Thanks "maganonno" who spotted this first and gave us a heads up – thanks!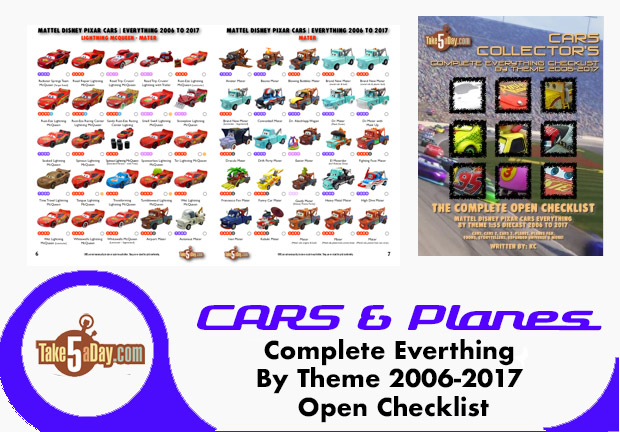 metroxing

18 May 2015

Disney Planes Fire & Rescue, Mattel Disney Pixar CARS Toons Diecast


13 Comments