Home
»
Disney Pixar CARS
,
Mattel Disney Pixar Diecast CARS
Mattel Disney Pixar CARS: Hydraulic "Body Shop" Ramone
Interesting find and photos, thanks "John H."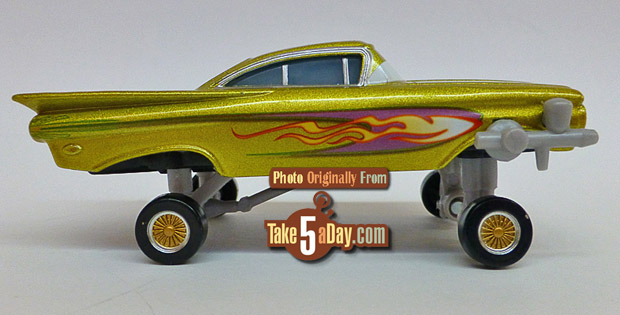 Not on the poster nor listed as a Target Box Set CAR so some other box set?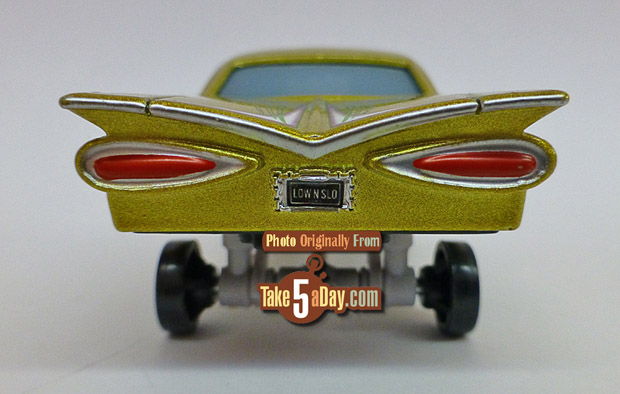 Maybe a Radiator Springs Classic 3-pack?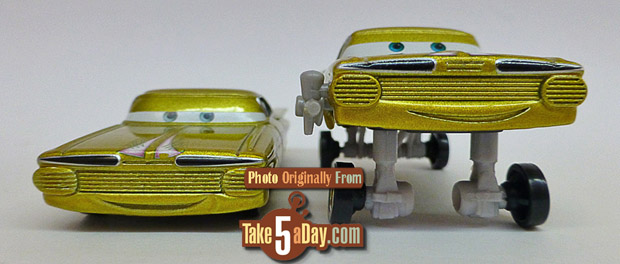 "Never noticed before, but some Ramones have a single horizontal inset line between the black trim on the front and some have two parallel inset lines."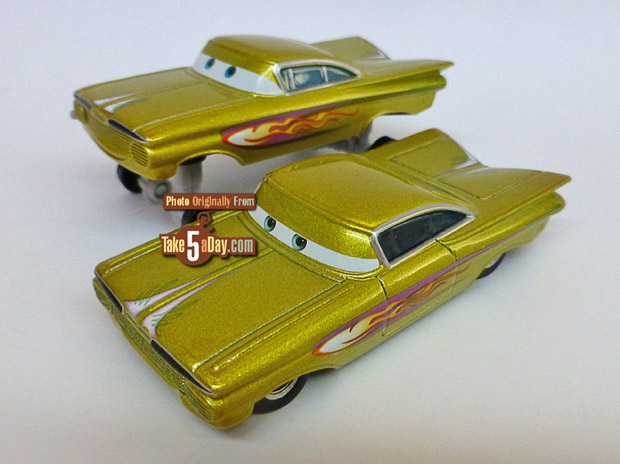 "The body is the same as Body Shop Ramone, same mouth, same fender cutout for the paint gun, same light gray plastic paint gun.
The suspension matches the other three hydraulic Ramones except that the plastic parts are the same light gray as the paint gun. (not dark silver as on the other cars)
The chassis does not match the other three hydraulic cars. (differences under the engine especially) We did not look at all of our Ramones, this chassis might match a lowered Ramone?"

"Club emblem in back window even though the windows are not clear."

I guess technically since he's not in his "Body Shop," – "Street" Hydraulic Ramone?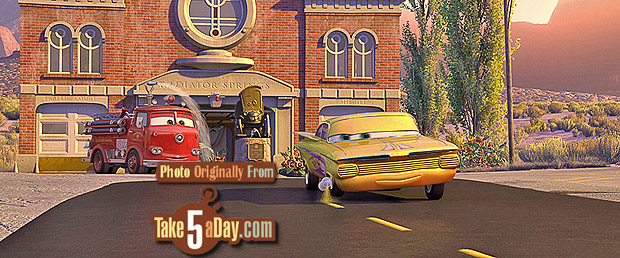 And he's from CARS, " … after Lightning has repaired the road, yellow Ramone is seen painting the lines when a stampede of tractors comes into town."
So, if you're only collecting CARS 1 diecasts, another one coming.
Thanks for the great pics, "John H."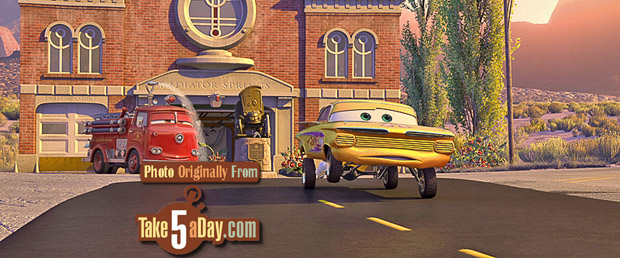 metroxing

12 May 2015

Disney Pixar CARS, Mattel Disney Pixar Diecast CARS


2 Comments