Home
»
Disney Pixar CARS
,
Mattel Disney Pixar Diecast CARS
Mattel Disney Pixar CARS: The John Lasseter 50 MM Thanks Display Case – Martin Arriola Auction
Martin Arriola, the lead designer and team leader of CARS diecast design from 2007 to 2010 has another amazing auction item.
This handmade case and assortment was given as a thanks by Disney to the Mattel diecast team for their hard work in making the line a monster hit. The case contains the first 21 diecast releases (they skipped other color versions of Ramone, Tractor and Stanley as a statue). There's also no Sarge – probably assembled at the time of the recall so it was hard to scrap one up.
The Thanks for 50,000,000 Million Sold Holiday Gift Box.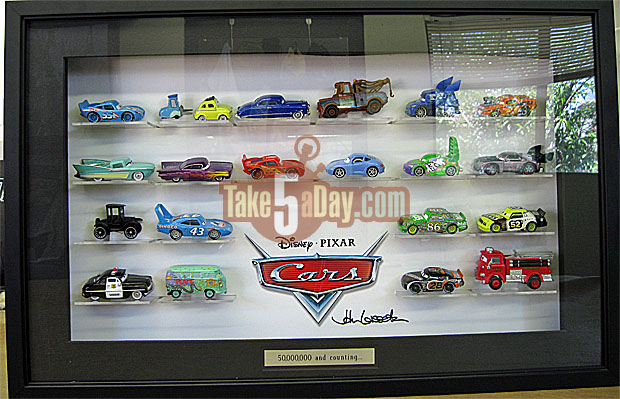 They are held on with "tacky dots" to an acrylic base.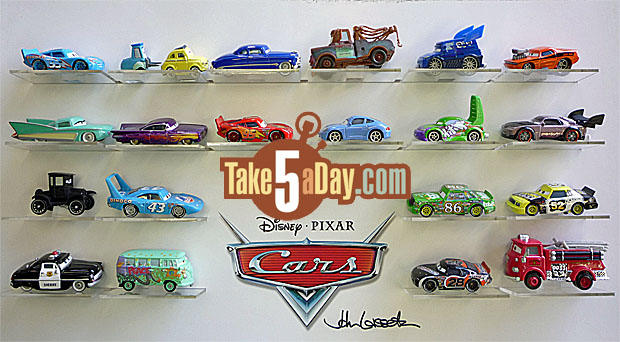 Personally signed by John Lasseter.

There is a faint pencil line so he knew where to sign.
The backing is foamboard with the stand acrylic.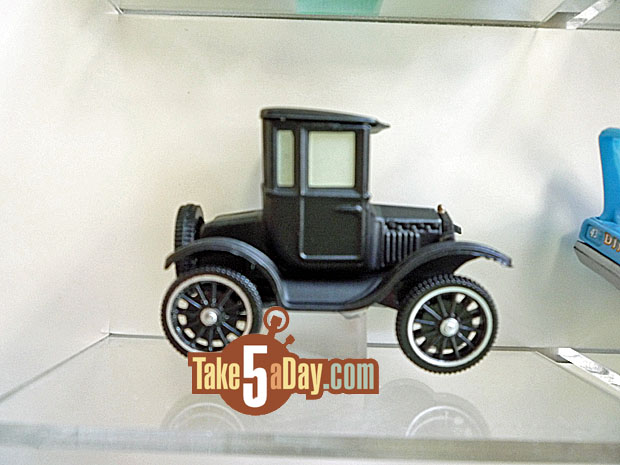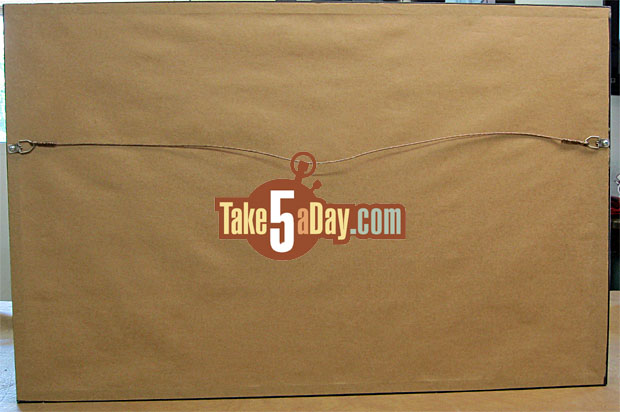 There were 4 presented to Mattel (2 to executives, 2 to designers) including Martin that he knows of. These were presented by Disney so it's hard to know if they gave their own executives one or any to Pixar (for instance, did they give one to John? – AFTER he signed them, er thanks for this surprise gift of my own signature? 🙂  ).
But since I first got a photo of this from Martin in 2009, I have never seen any other evidence of it or any others available for sale. So, it's pretty rare in any case.
Good luck if you decide to bid!

metroxing

10 May 2015

Disney Pixar CARS, Mattel Disney Pixar Diecast CARS


4 Comments