Home
»
Disney Pixar CARS
,
Mattel Disney Pixar Diecast CARS
Mattel Disney Pixar CARS: Dinoco's McQueen Variant Parade
Dinoco Lightning McQueen has been one of the first releases – appearing in June 2006, as part of Wave 2. It was essentially a duplicate of regular LM painted Dinoco blue – same expression and missing the Dinoco tampo decal as the regular LM was missing the Rust-eze spoiler decal until that version was fixed in 2008. Also note the LM signature decal on the roof is yellow like the red LM.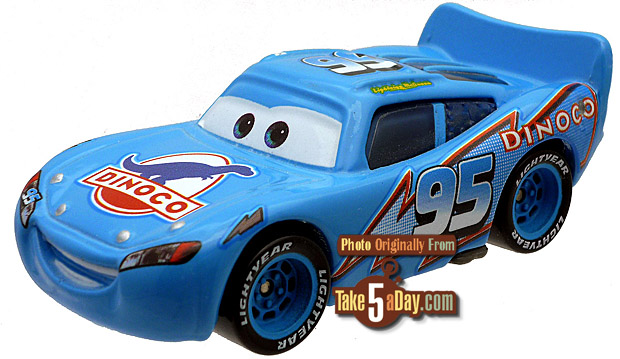 A few years later, he was renamed in a CHASE version with the Piston Cup accessory as Dinoco Lightning McQueen with Piston Cup.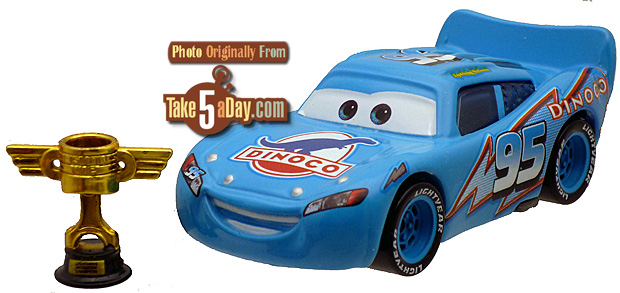 There were some fixes with the lenticular release. He got a segmented face along with the corrected Dinoco spoiler decal label with a white Lightning McQueen signature decal on the roof.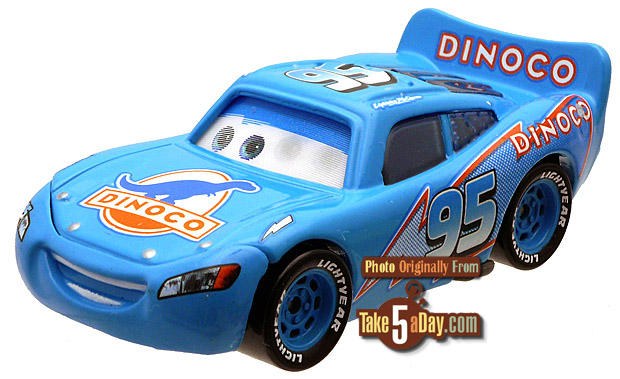 He got a second release as Dinoco Lightning McQueen with Celebrity Signature – along with a different lenticular eye/eyebrow positioning.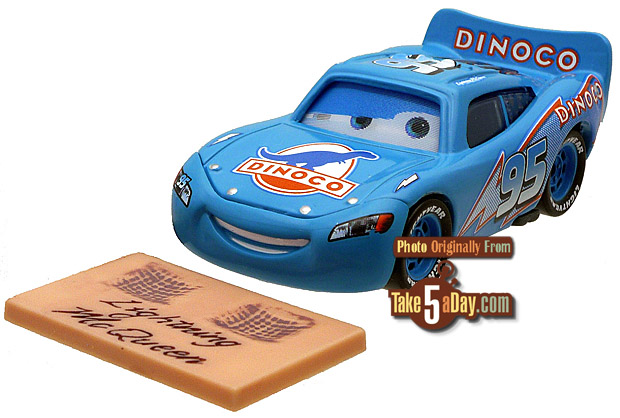 Then many years passed until he recently returned and yep, it's a variant.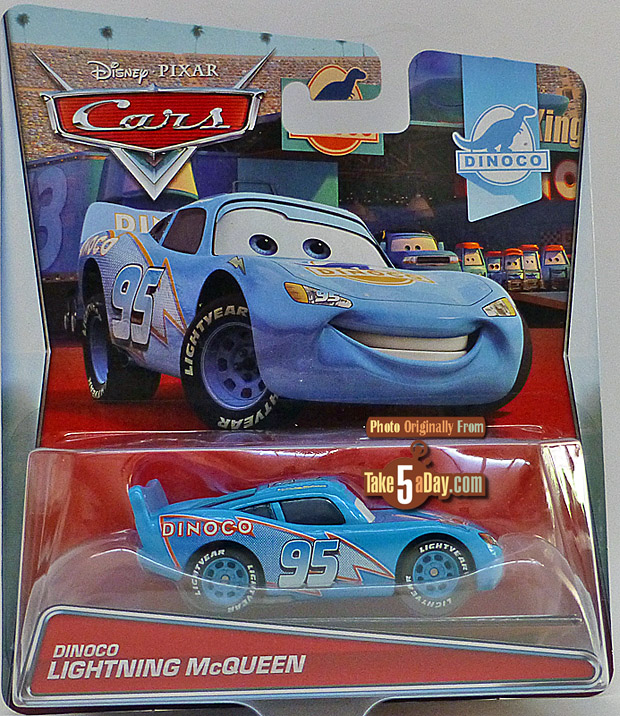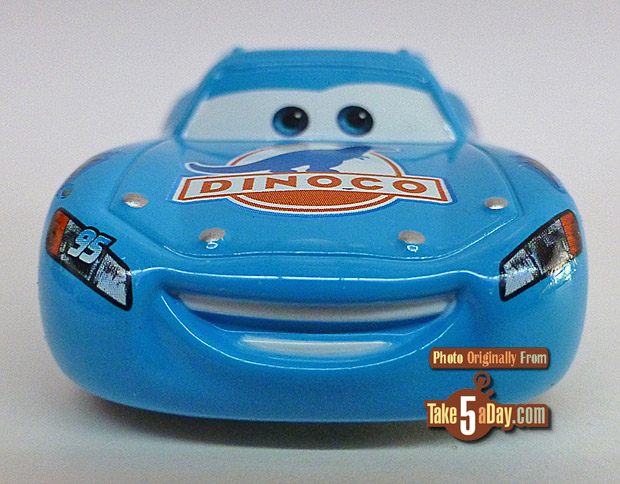 The Dinoco decal is lost again on the spoiler. He also lost his raised windshield-eyebrow – not just a flat panel (as is the current LM release). The Lightning McQueen sig decal is white and not yellow. The correct color is white.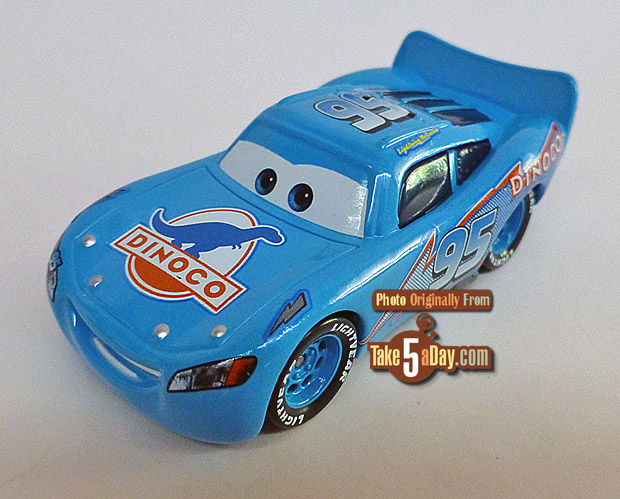 The 95 decal is also gradients more blue versus the original gradient ending in white. If this was the only change, it would not really warrant a "variant" callout but along with everything else, the 2015 Dinoco LM is a variant.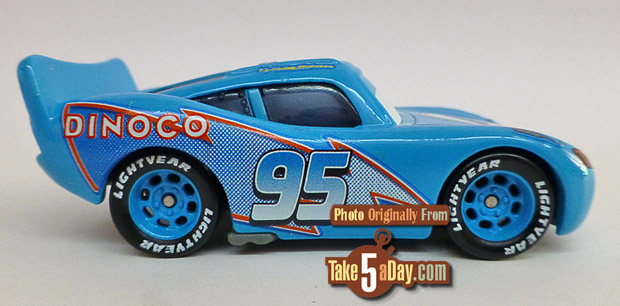 There are several other Dinoco LM releases but like main Dinoco LM, there's was always some little thing that was incorrect.
Bling Bling LM got the DINOCO deal right but only the Piston Cups portion of the rims should be gold and not just all silver (colored) throughout.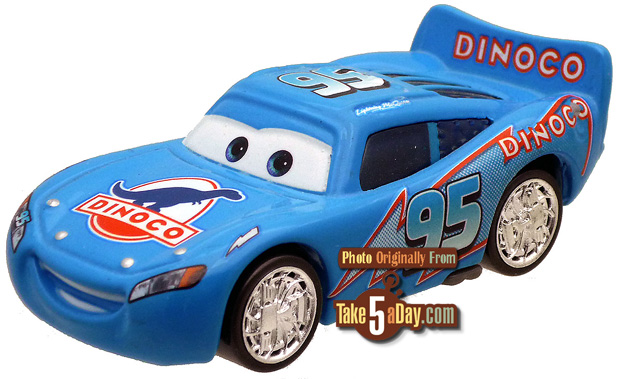 A very slight variant is the 3-pack Bling Bling with the eyes positioned slightly closer together. A very boring and minor variant.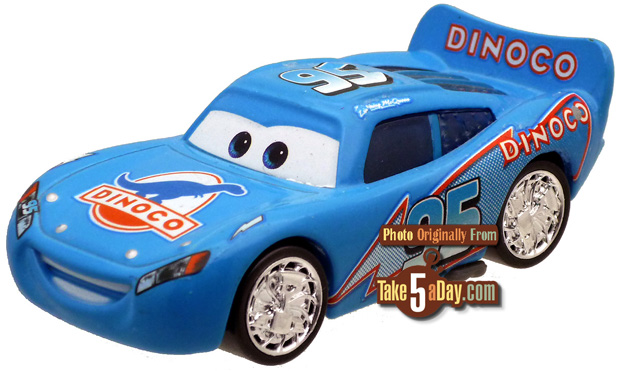 He also got a lenticular CHASE release as Bling Bling LM with Gold Rims and a PC cup … close but no clicher as he should have silver rims with the inside Piston Cup as gold colored … though it's unstandable with the additional cost of trying to make the inside of a tiny rim a different color … of course, technically, in the movie, the gold Piston Cups on the rim spins but clearly, a bit much to ask for on a diecast.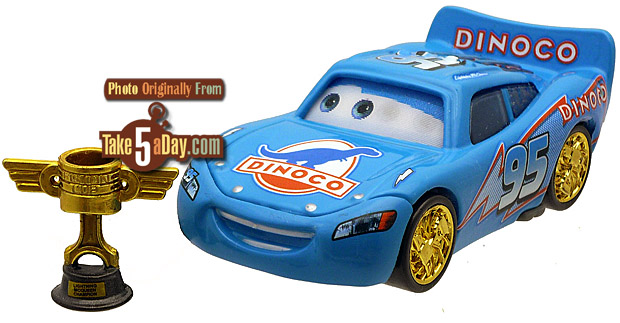 And of course, he was released as Lightning Storm LM also … Most of the details and decals are all correct.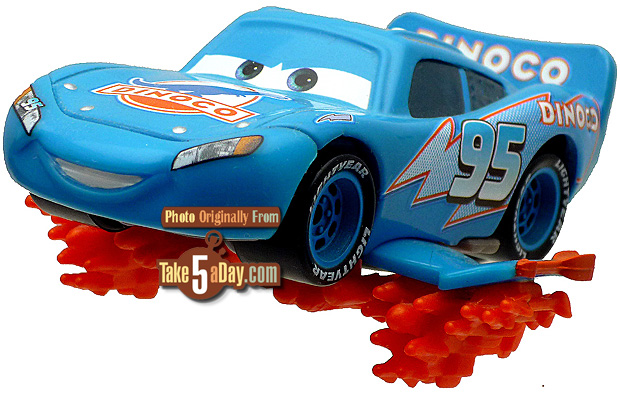 Of course, it's hard to beat the spiffed up SDCC Lightning Storm Lightning McQueen. Other than being able to fire the rockets, he looks great with the Ransburg metallic paint.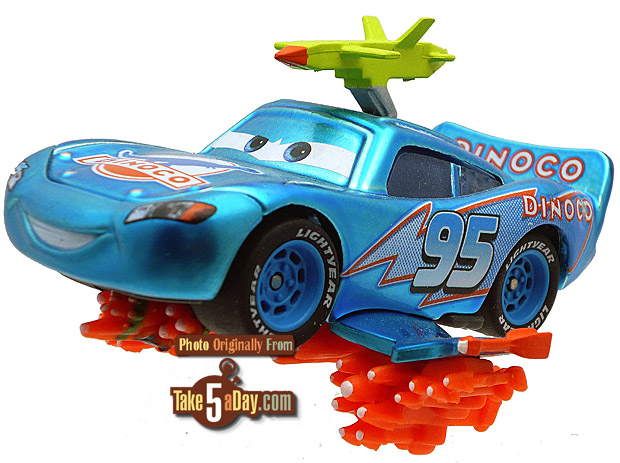 "John H." sends along an interesting pic of the new Lightning Storm re-release – it looks like he's lost his back Dinoco tampo decal (which was on the two previous releases).

So, if you're keeping track, it's zero for three on Dinoco Lightning McQueen or zero for five if you count the segmented face on lenticulars Dinoco Lightning McQueen as flawed.
That's zero for three on Bling Bling LM.
If you count the first Lightning Storm as missing rockets/missiles – then he's correct only in the SDCC version as the latest re-release seems to be missing a back spoiler tampo decal. Or 1 for 3 if you're keeping track.

So, not a great track record on versions/variants of Dinoco Lightning McQueen … 1 for 11. Though that would be good enough to get a $15 million contract from the Knicks.
But if you're a variant collector, you need 11 spaces.
Thanks for the reminder and some of the 2015 photos, "John H."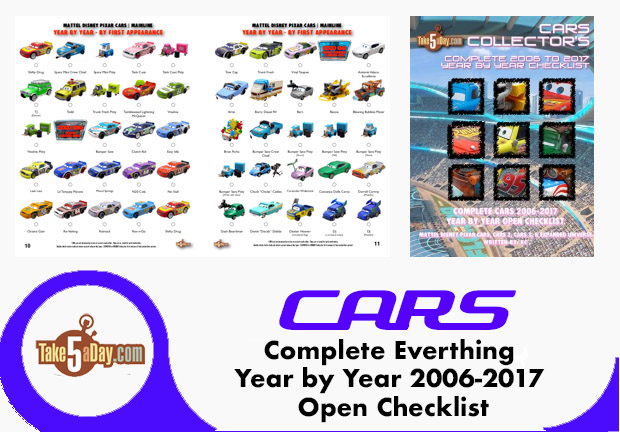 metroxing

27 April 2015

Disney Pixar CARS, Mattel Disney Pixar Diecast CARS


5 Comments