Home
»
Disney Pixar CARS
,
Mattel Disney Pixar CARS
,
Retail
Mattel Disney Pixar CARS: TakeFiveADay CARS 1 Only 2006-2014 Diecast Checklist
As some people requested, a magazine checklist of just CARS 1 diecasts – for those who are ONLY collecting CARS 1 diecasts or who like to keep them separated …
From 2006 to 2014, there are now 501 CARS 1 diecasts released by Mattel which includes all the variants – either error fixes, production changes or lenticulars.
There are three kinds of lenticulars:
Lenticulars with NO classic-fixed eyes release/re-release – many CHASE ones.
Lenticulars production changes not counting the lenticular eyes/windshield portion (Cruisin McQueen has a segmented face, etc …) – and with (non-lenticular) other production variants.
AND of course, re-releases that look the same as the classic fixed eye releases except for the windshield part is lenticular. There are 80 of those.
So, if you're NOT counting those, at the end of 2014, we have 421 Mattel diecast releases from CARS 1 which include a few anomolies (Rollin Bowling Mater), errors and fixes, production variants (segmented to unibody). PC Racers are only counted once.
Click for a PREVIEW at the bottom of the checklist page HERE.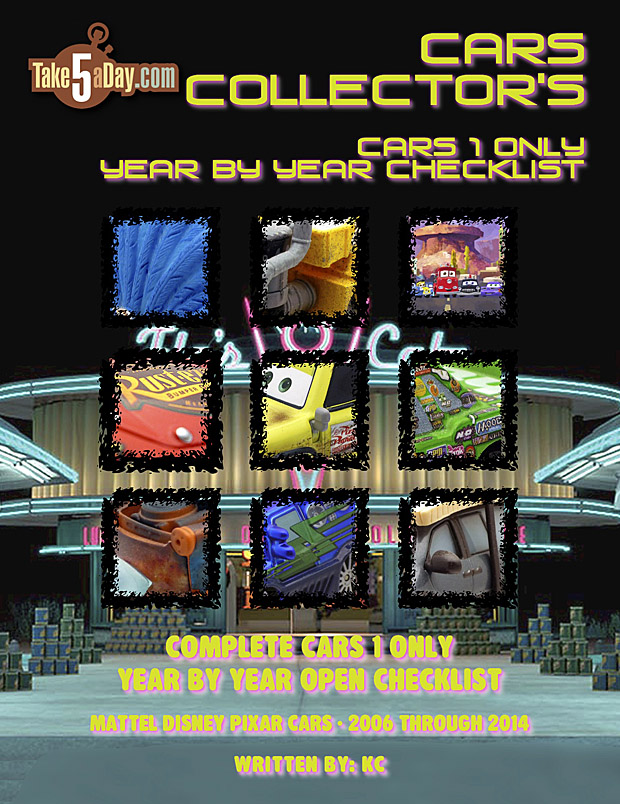 Your purchase supports Take5 – thanks!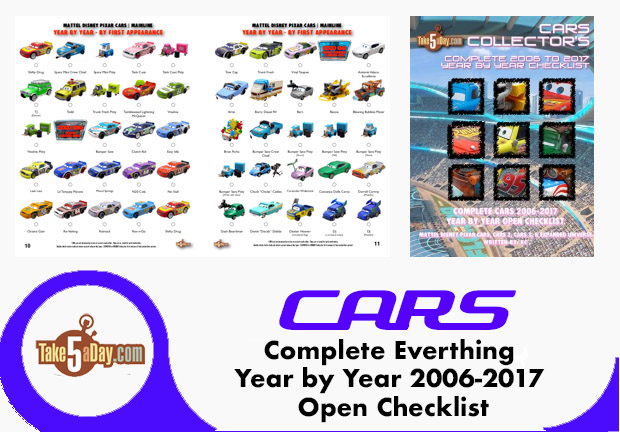 metroxing

23 January 2015

Disney Pixar CARS, Mattel Disney Pixar CARS, Retail


2 Comments