Home
»
Disney Planes Fire & Rescue
,
Mattel Disney Planes Fire & Rescue Diecast
Mattel Disney Planes Fire & Rescue Air Attack Training Playset Review
Mattel Disney Planes Fire & Rescue Air Attack Training – nice display pieces and fun elements.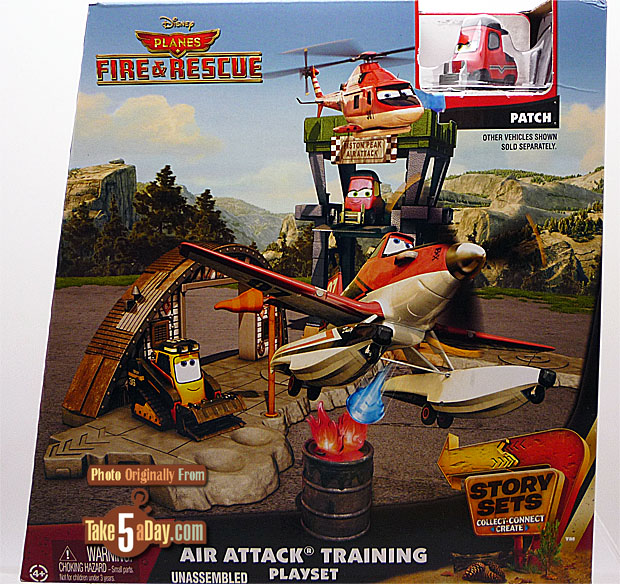 The left crank lower and raises the elevator. Patch, the tower controller Pitty is an accessory, his tires do not roll but you can pretty much fit any CAR diecast on it and it cranks up & down – it's fairly sturdy so you place any diecast on it, it doesn't feels flimsy. I'm not exactly sure about the piece on the right – my guess is it allows to attack a rail guide piece to this? (from the other playsets).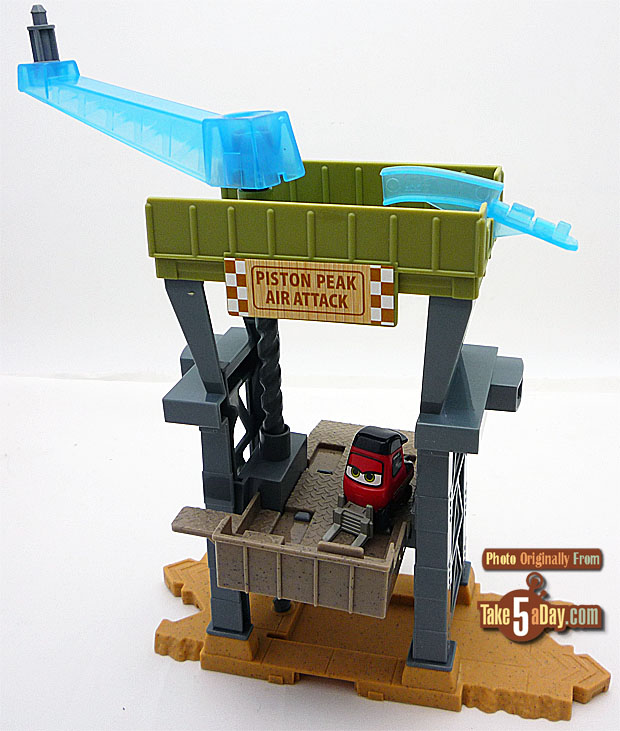 It comes with no PLANES but that's alright – it lowers the cost and EVERY PLANES diecast has that hex tab underneath it including Blade Ranger and Windlifter from PLANES F&R though those two are heavy and will eventually bend the crank holder – while the non-deluxe PLANES all seem like it's no strain on the crank.
Here's Firefighter Dusty (Metal diecast release – not included in the set).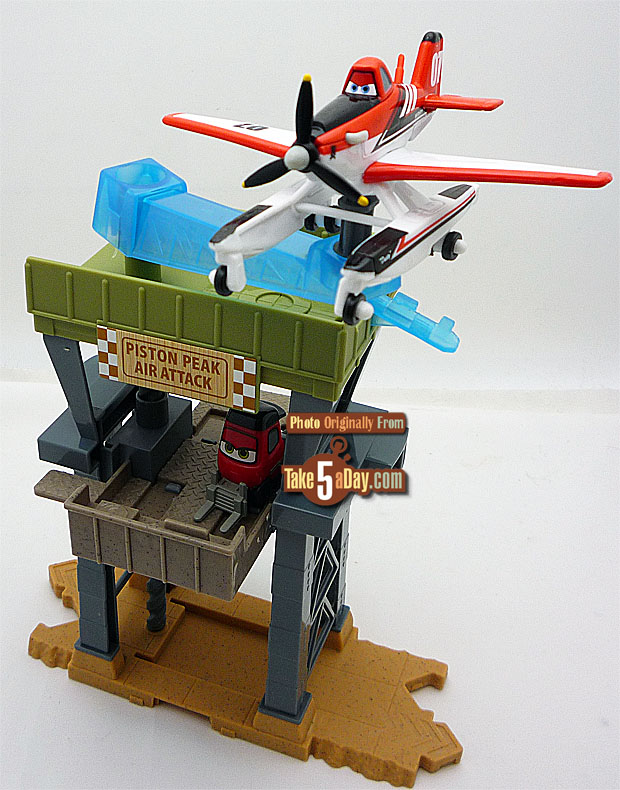 You also get Maru's fascade – that's Mattel's Maru (also not included).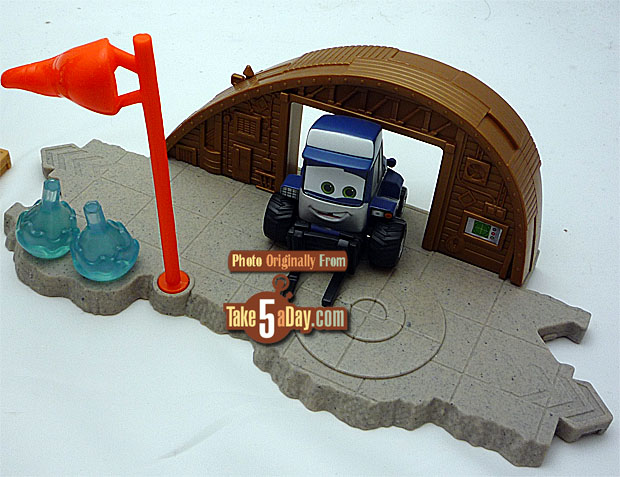 Plus extra attachments and extra accessories. That barrel of fire-flames is HUGE. The base pieces all attach together AND they attach to the new townie Play & Race Story Sets (both CARS & PLANES).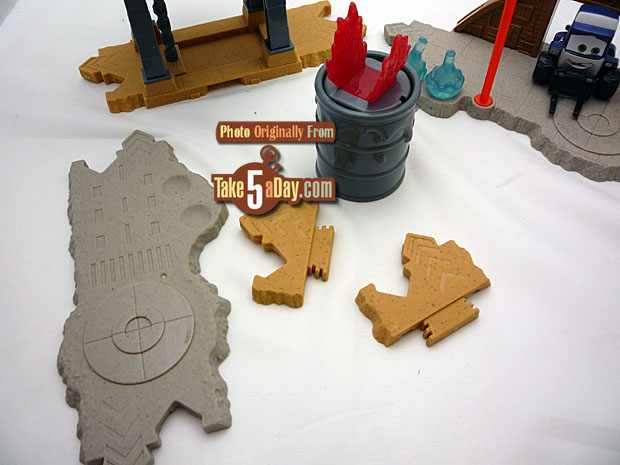 So, you can do circus tricks with Patch. Roll out the barrel … and light it on fire …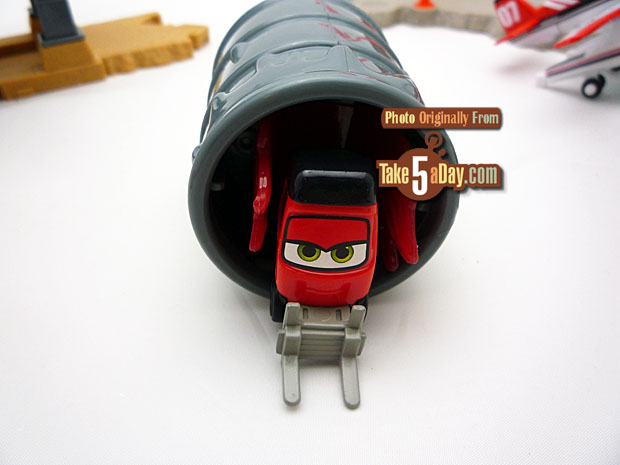 The water droplets also fit in the hex tab so you can fly Dusty around and drop large water droplets … there are two of these.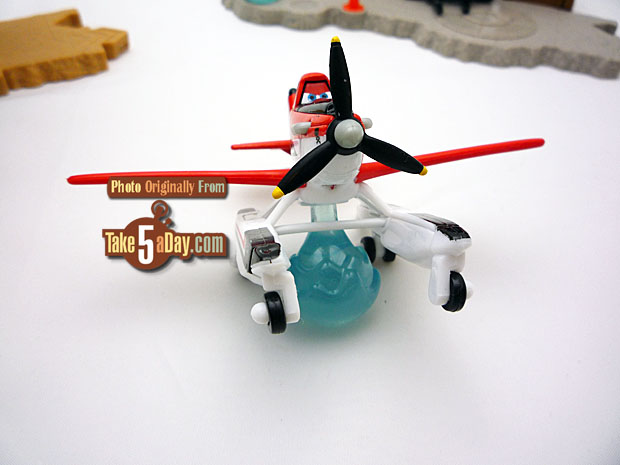 The tower looks nice and in scale size to Cabbie.
Plus Mattel Avalanche to gauge the size and scale.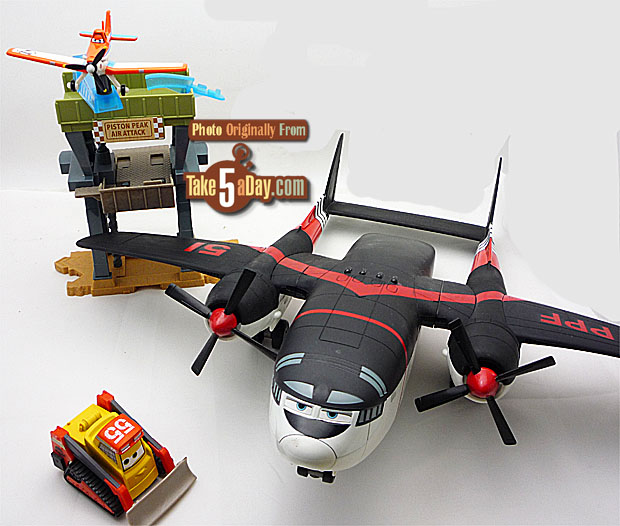 Nicely priced at around $14.99 (Target) and if WM has it – probably more at TRU.


metroxing

22 January 2015

Disney Planes Fire & Rescue, Mattel Disney Planes Fire & Rescue Diecast


One Comment