Home
»
Disney Pixar CARS 3
,
Mattel Disney Pixar Diecast CARS 3
Mattel Disney Pixar CARS: Bruce Boxmann & the Toyko Race 7-Pack 2015
The latest Target exclusive 7-pack is out – the Tokyo Race 7-CAR Gift Pack with the one truly new release, Bruce Boxmann, Lewis Hamilton's Crew Chief.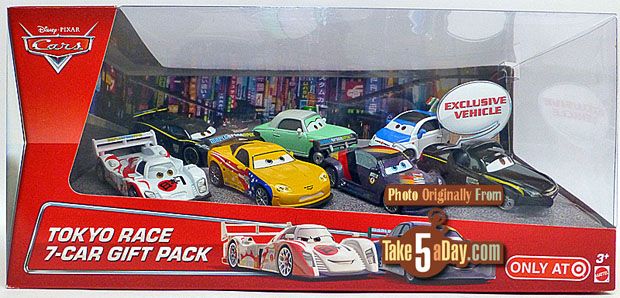 But for many collectors there's still some value in the other CARs diecasts.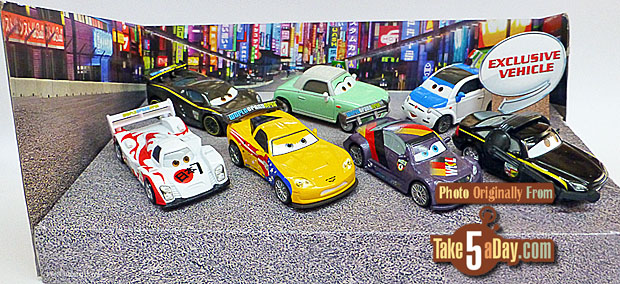 Bruce Boxmann while he looks like Bob Cutlass is a NEW sculpt.
While this is John H's set (thanks for the great and detailed photos!), so it's not in my hands but it does look like Frank Clutchenson has been upgraded to a all metal diecast – though by the looks of this, not really a unibody, they made an extra metal piece and attached/welded it to the previous mold. The previous release featured a plastic front face/mouth.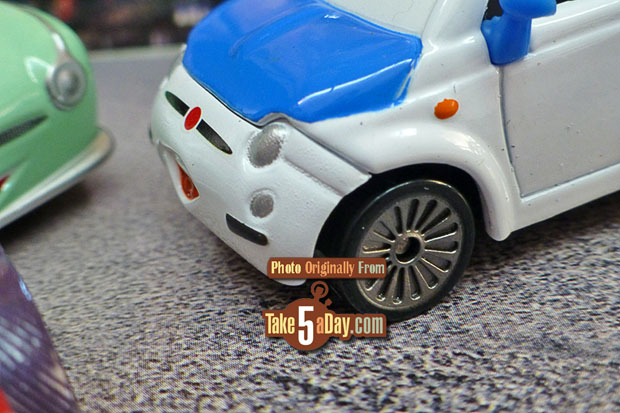 If you have not picked up a Denise Beam last year with its single release, she is upgraded to a unibody so if you do the upgrade dance, you will Beam with pleasure.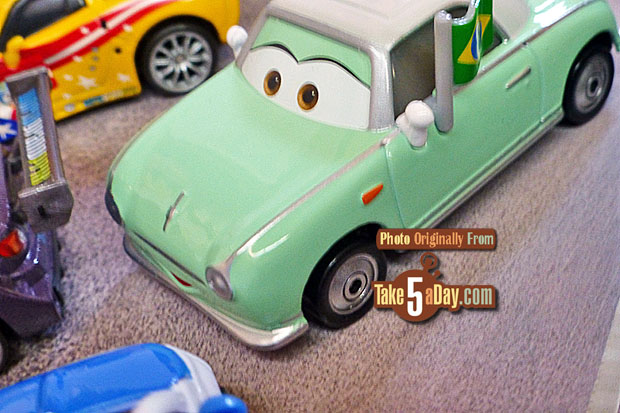 ANd if you have not picked up a Jeff Gorvette since 2011, he has been upgraded TWICE – one to a unibody and second with the correct Corvette logo … well, a low res version …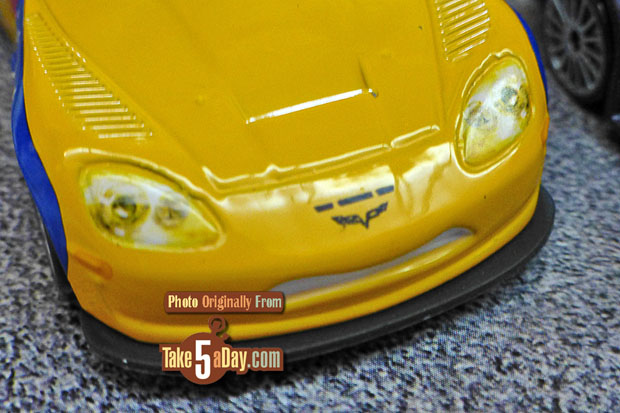 But that's ALL the possible variant/new releases out of the 7 for most people. One New (Bruce), One New Upgrade (Frank), One recent upgrade (Denise) and one upgrade from 2013 (Jeff) and 3 upgrades from 2012 (Lewis, Shu & Max).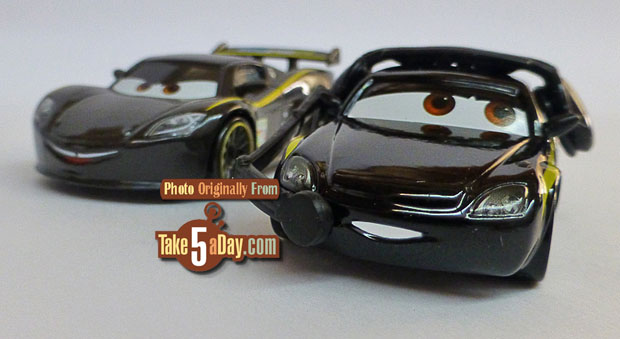 Bruce is nicely detailed.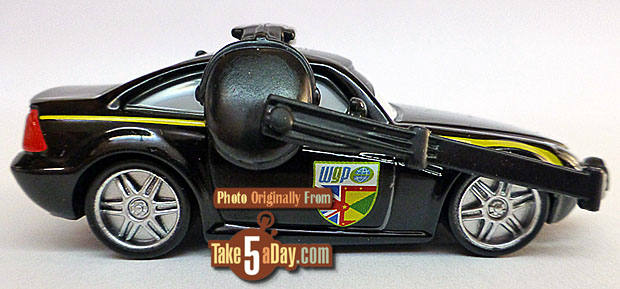 Good looking sculpt.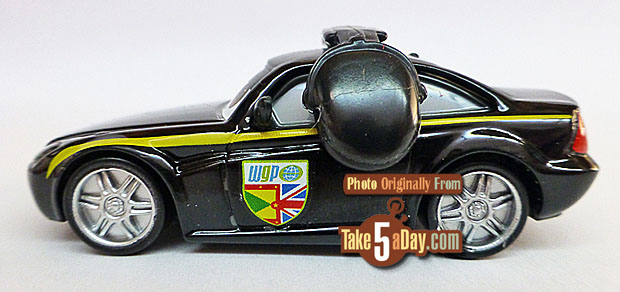 Thanks for the great pics, "John H."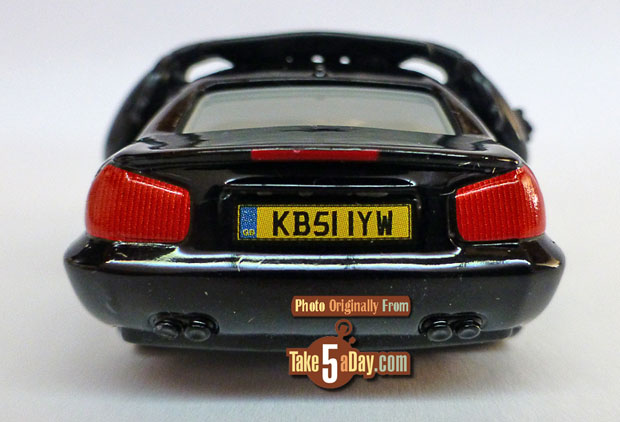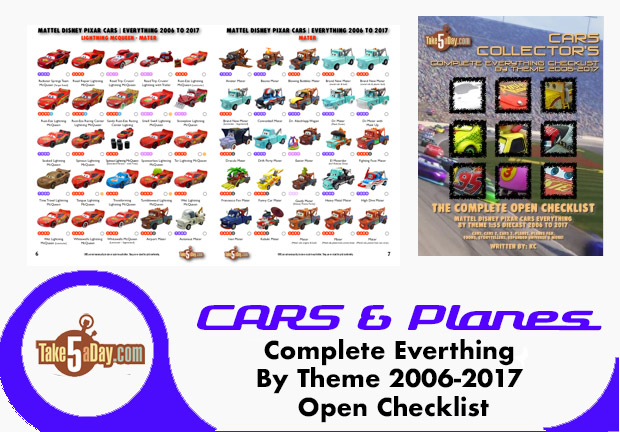 metroxing

21 January 2015

Disney Pixar CARS 3, Mattel Disney Pixar Diecast CARS 3


2 Comments