Home
»
Disney Pixar CARS Toons
,
Mattel Disney Pixar CARS Toons Diecast
Mattel Disney Pixar CARS: "Protect & Serve" Toon Diecast Preview
Coming in 2015, a new Toon short – "Protect & Serve."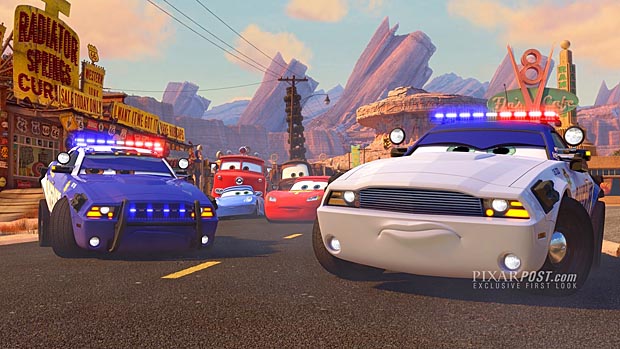 When Sheriff takes a mandatory vacation, two overzealous rookies from County take over his duties in Radiator Springs. Bent on making a good impression to score commendations, the rookies over-do every aspect of their jobs, finding "crimes" at every turn and turning the quiet little town into a hotbed of taped-off crime scenes. No one is safe and everyone's a suspect until Sheriff senses an imbalance and returns home to right the "justice" that's been served.
We're getting diecasts!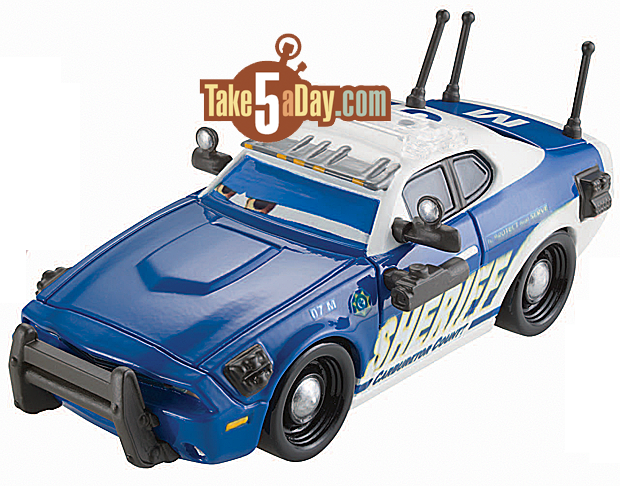 Mike – voiced by Aziz Ansari.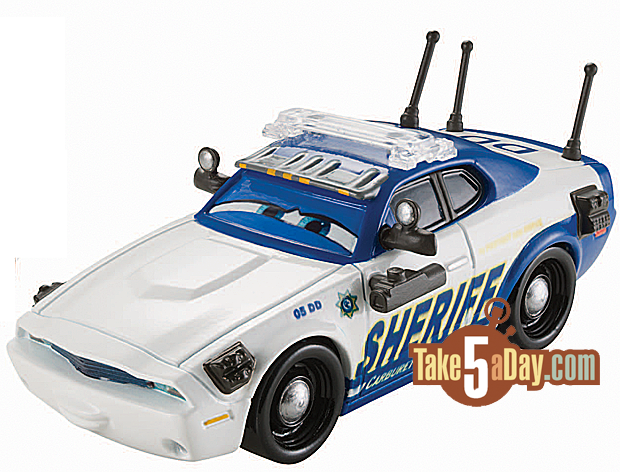 Didi – voiced by Wendi McLendon-Covey.
Looks nice. The most amount of glued on pieces?
And SPOILER ALERT!
SPOILER ALERT!
I think we can guess what Lightning McQueen was sentenced for.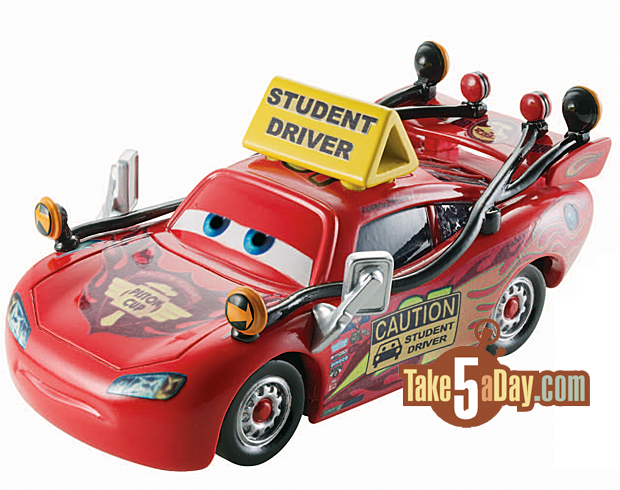 It looks like a Walmart 3-pack.
This would be a nice comic con set with magnetic lights that light up … plus flashing lights and siren sounds on the Sheriff's …
You can read more about the short at Pixar Post.
As "Laika2" points out, a book version, "To Protect  & Serve," is already out so if you want a preview. Thanks for the heads up!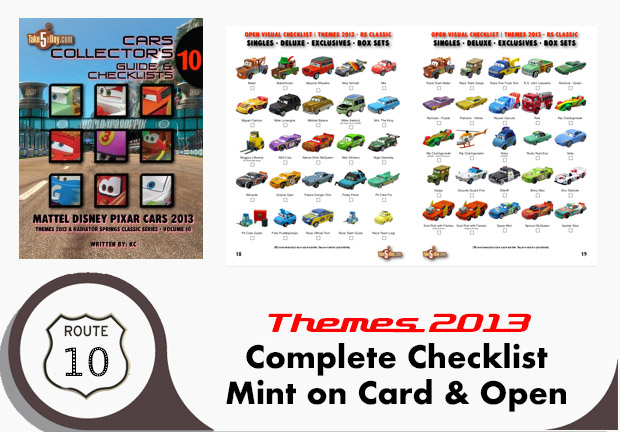 metroxing

12 January 2015

Disney Pixar CARS Toons, Mattel Disney Pixar CARS Toons Diecast


9 Comments