Home
»
Disney Pixar CARS 3
,
Mattel Disney Pixar Diecast CARS 3
Disney Pixar CARS Diecast Tomy Takara Shu, Mach & Pitty "Gekku"
Thanks, "Josh F." – forgot all about the Tomy Takara Shu Crew Chief & Pitty set …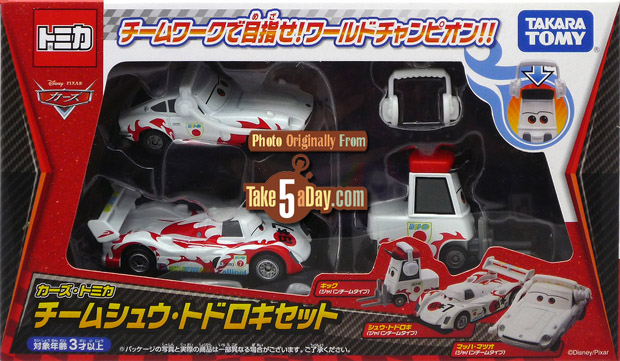 While it's not from Mattel, it is important to note that the Shu Pitty from Takara Tomy is the only one released and he's in scale.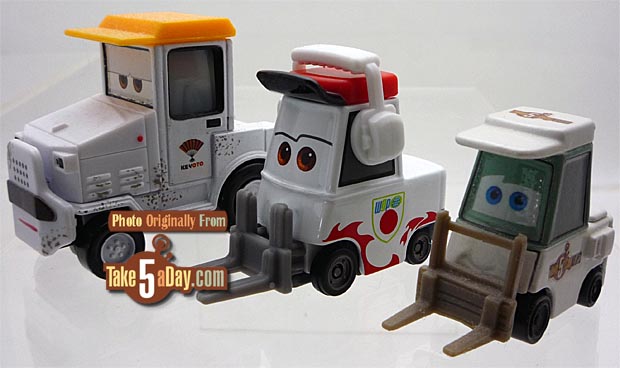 His name is ギック which accordingly to the translation software sounds like "Gea-Kuu" – (Gekku directly translated?) while he is a little larger than the usual Pitty – now compared with Krate Rainson-Wash, his size is not that strange.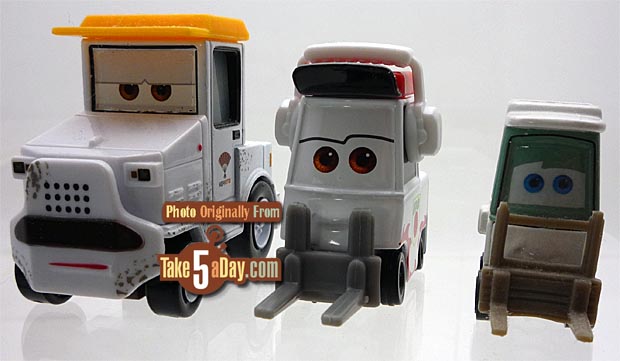 Or compared to Muggsy Liftsome, he's positively normal. Plus, his headphones are removeable.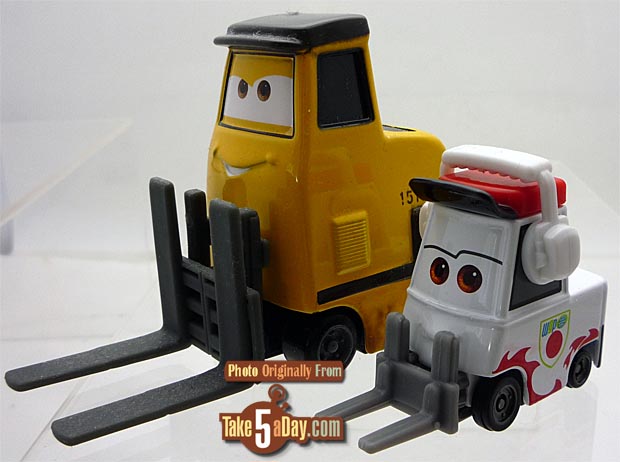 The other important thing about this set is that Mach, the crew chief 240Z is better sized. The 240Z is not a large car and looks about right compared to Mattel's 1:55 Shu. (Mach here is 1:64 scale).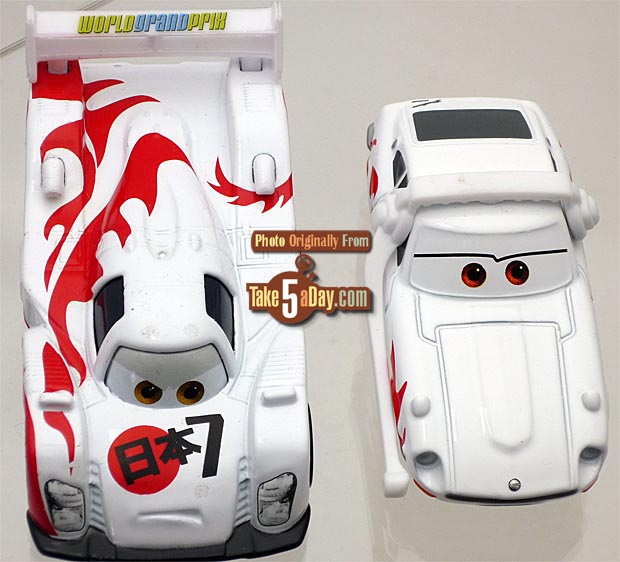 Mattel's Mach is clearly too HUGE.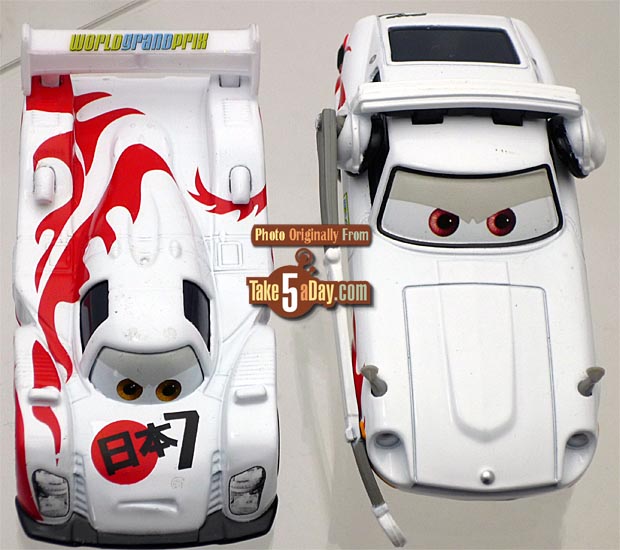 Though Mattel's headphones are much nicer.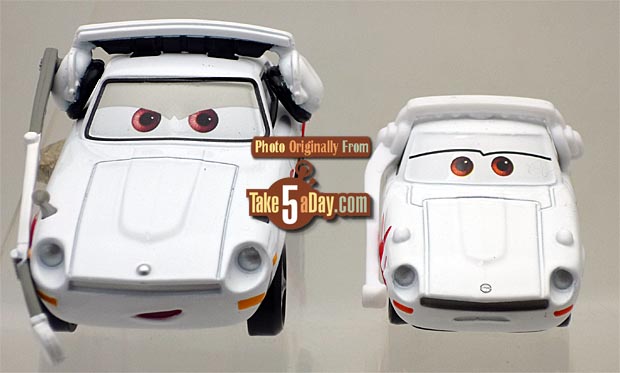 The mattel sculpt is actually very nice – detailed and looks great but it's way off scale. More like 1:50 in scale.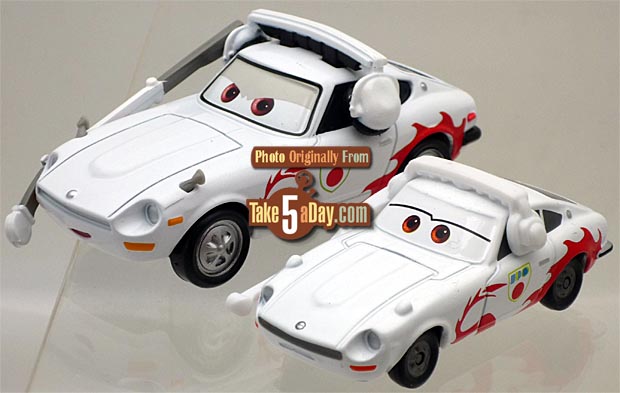 Here's mach parked next to John, a Silverado sized medium pickup.
Here is a 240Z diecast with a '67 Mustang diecast so you get an idea of its more accurate size.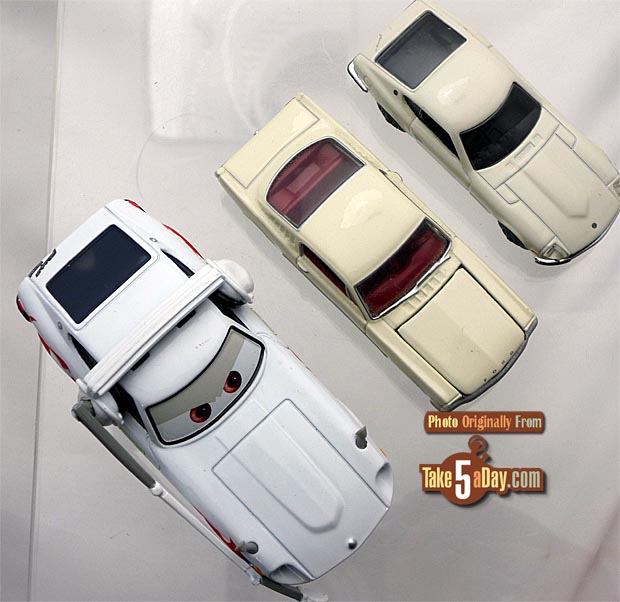 Shu is presumably a IMSA GTP race car – the silver diecast is a 1:64 Porsche IMSA GTP racer so Shu is appropriately a 1:55 version …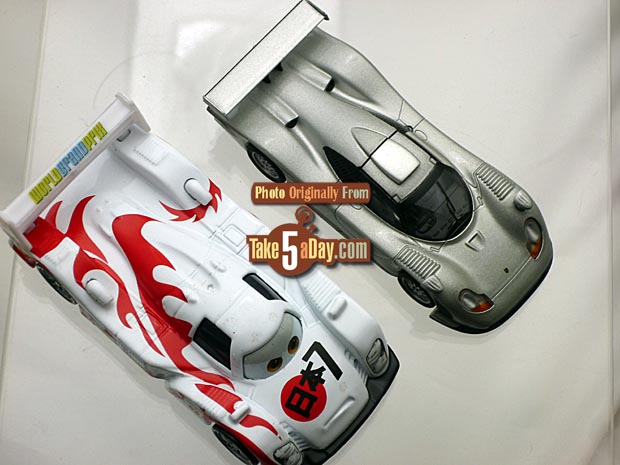 The 1:64 240Z diecast.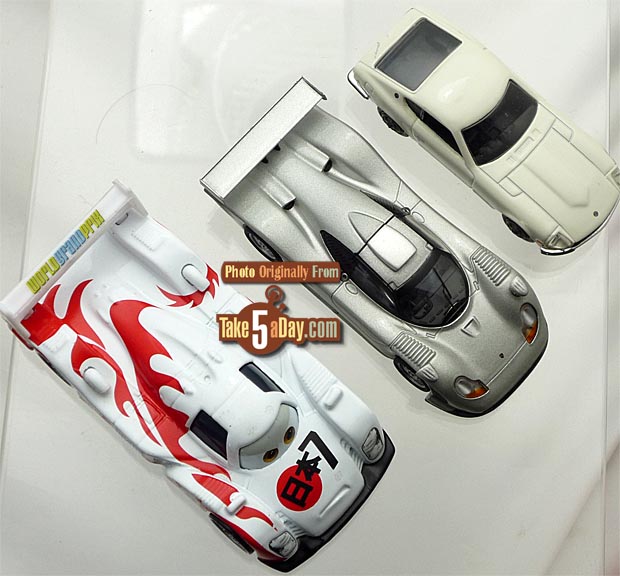 In scale and size.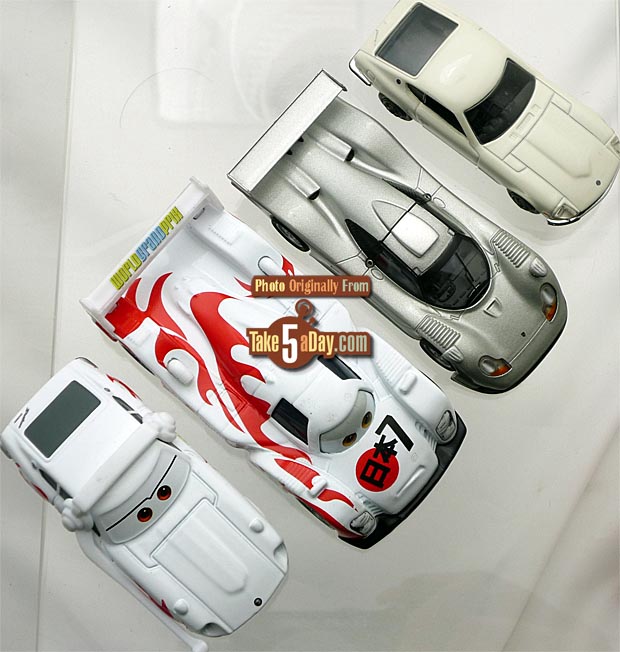 Thanks for the reminder, "Josh F."
The set was around $15 in its intial release in Japan – about a year ago?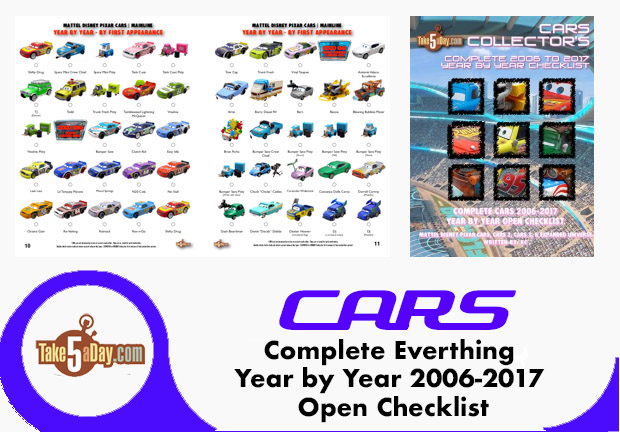 metroxing

7 January 2015

Disney Pixar CARS 3, Mattel Disney Pixar Diecast CARS 3


One Comment