Home
»
Disney Pixar CARS
,
Disney Pixar CARS 3
,
Disney Planes
,
Disney Planes Fire & Rescue
,
Mattel Disney Pixar Diecast CARS
Mattel Disney Pixar CARS: The Walmart Peg & Shelf Update
"BMW" was passed along an interesting anecdote from someone …
"I ran into a Mattel rep at Walmart the other day. I asked him why there was no new stock and told him it's been like that for months. He got out his iPad and scanned a single. He told me there is none on order (at this Walmart) and none in the warehouse. The he said something very strange. He said they are being discontinued. I questioned him on that and told him I didn't think that was possible. He said Mattel isn't discontinuing them, Walmart is. He said other stores will carry them, just not Walmart."
After checking with some Walmart insiders, it's NOT a company-wide policy. It may be that Walmart is shrinking down toys or it's a temporary hold if they are moving sections of the store around, some SKU/master UPC's were changed so it only appears this year's is "EOL" but the new stock has a new code or of course, it might just be a mistake.
Walmart's main problem as they have themselves admitted is that they do not enough employees … a manager and assistant managers of a section are supposed to keep watch and adjust inventory accordingly if they are low …
This is a store where the manager proactively keeps eye over the toy section to make sure it's current and stocked.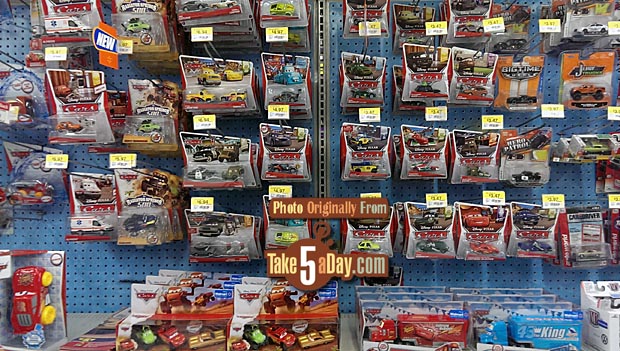 It doesn't hurt that they are a CARS fan (thanks for the update and great photos "Mythical Avengers Managers")
Or as below, it'd be nice if Mattel shipped out more cases of PLANES F&R singles that weren't just the same 9 releases over & over & over again.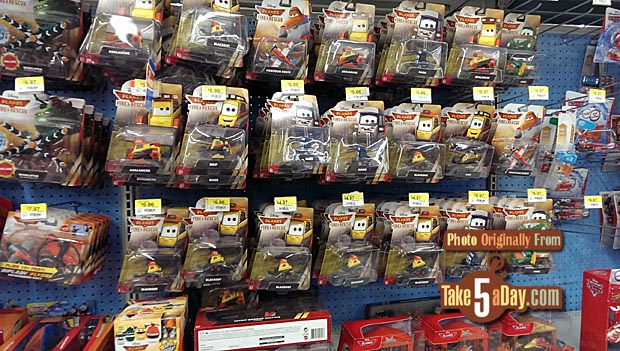 So, if the stock is updated and constant, you live near a store where the manager is doing what they're supposed to be doing and with assistant managers doing their part.
Unfortunately, with employee positions unfilled – other stores and CARS/PLANES shoppers do not have it as good …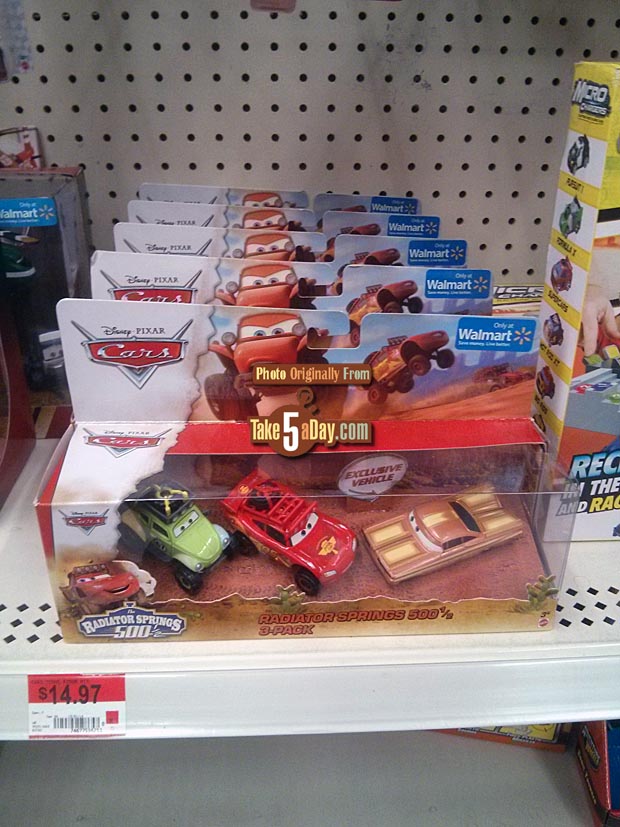 So, while it might appear that CARS-PLANES are not on the plan-o, they are. In some stores, they just don't have the staff to keep the section as they should … and of course, if they don't know exactly what they are looking up or looking for, the information might be interpreted as OS and not coming back.
But for those that are (literally) plugged in, CARS is still in the system and available for stores to order and stock – whether they do so is another story.
Thanks, "Mythical Avengers Managers" and others for filling in the blanks and the nice photos. Thanks!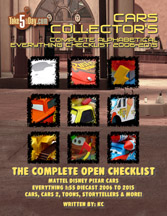 metroxing

28 December 2014

Disney Pixar CARS, Disney Pixar CARS 3, Disney Planes, Disney Planes Fire & Rescue, Mattel Disney Pixar Diecast CARS


23 Comments