Home
»
Mattel Disney Pixar Diecast CARS
TakeFiveaDay Checklist Magazine Sale – One Week 15% Off
Blurb/MagCloud is having a sale on the TakeFiveaDay Mattel Disney Pixar CARS Checklist Magazines.
Coupon Code
MAGCLOUDXMAS
(good until December 1, 2014).
It's 15% off the wholesale cost so that translates to about a dollar or more off on the final price depending on the cost of the checklist issue (they subtract the cost from the production cost so it varies on the number of pages).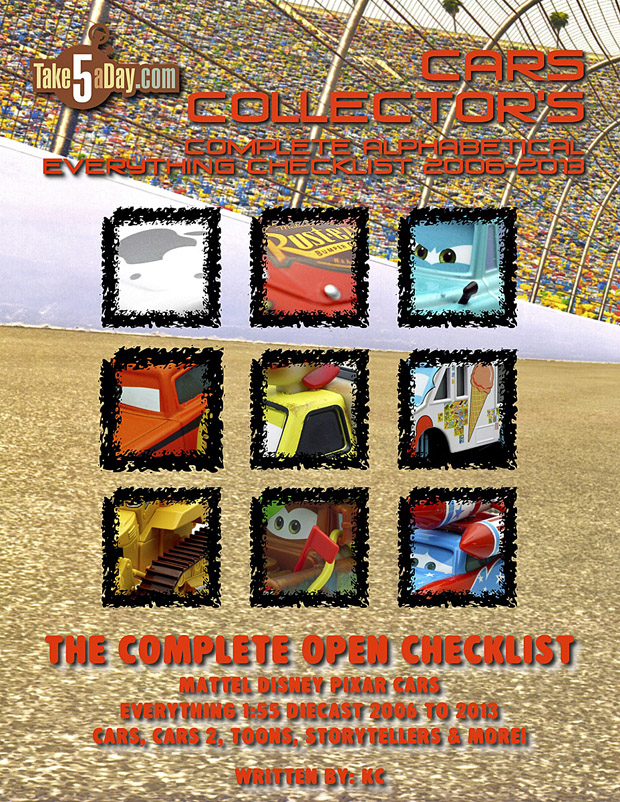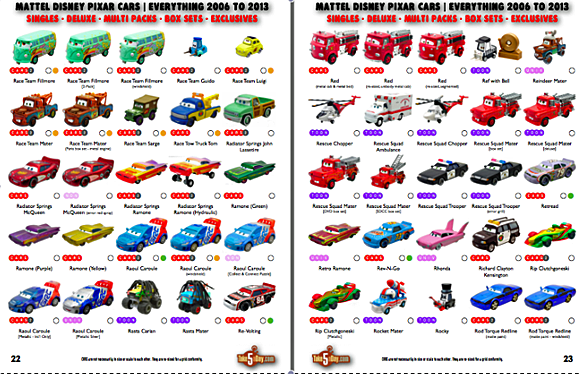 The numbered issues generally cover that year's motif (other than #8). These issue feature every single, box set, etc mint on card or box and also the open diecasts of that year.
#1 Desert Art (2006)
#2 Supercharged (2007)
#3 World of CARS (2008)
#4 Race O Rama (2009)
#5 Final Lap (2009-2010)
#6 Lenticular (2009-2010)
#7 Expanded Universe (2008-2010)
#8 Ultra Collectors (2006-2011)
#9 CARS 2 Porto Corsa (2011-2012)
#10 CARS Theme 2013 (2013)
There are 2 complete open issues, one in alphabetical order and one in year by year (chronological order).
Complete Year by Year CARS & Expanded Universe
Complete CARS & Expanded Universe (Alphabetical)
You can preview all the issues HERE. Click on each issue and then on PREVIEW to flip through the pages.
Thanks for your support of T5 with your purchase!
(The 2014 issue is not ready yet as we are still getting Themes 2014 releases. PLANES & PLANES FIRE & RESCUE will be combined into one).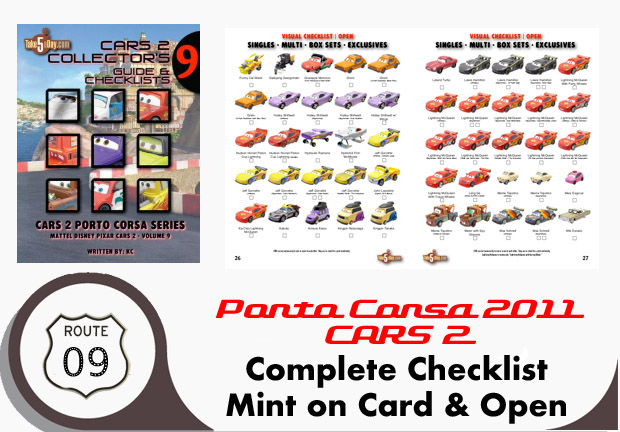 metroxing

25 November 2014

Mattel Disney Pixar Diecast CARS


2 Comments