Home
»
Disney Planes Fire & Rescue
,
Mattel Disney Planes Fire & Rescue Diecast
Mattel Disney Planes Fire & Rescue: Walmart 3-Pack "Leave the Lodge" 3-Pack
On one hand, the "Walmart" 3-pack photo was correct, you do get Cad Spinner, 'Ol Jammer and Maru – called "Leave the Lodge."
AND you do get free ship to store – and they send you a text when it arrives … but something about the process leaves a little to be desired.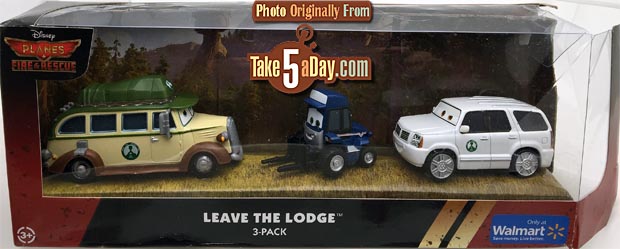 Or maybe a lot if you're one of those pesky mint in box collector. This falls slightly short of mint in box. AND free easy-opening no frustration packaging … and you don't think, should I leave it mint?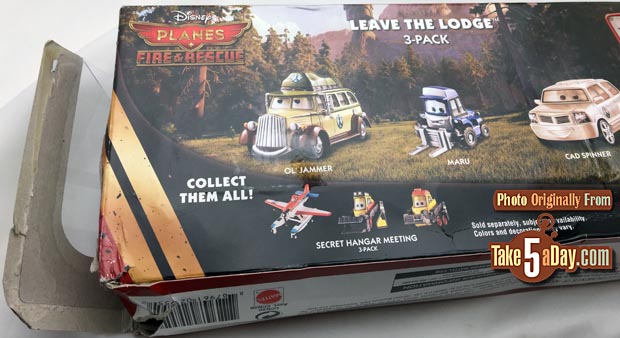 At least they were able to beat off the bear attempting to eat the delivery guy.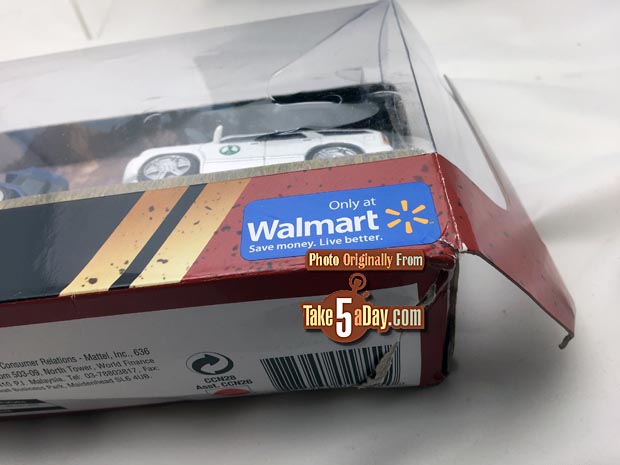 The diecasts are fine so what more could I possibly want, right? Right?
Leave the Lodge … Take the cannoli's?
So, if you want your packaging field tested for cushioning, consider free ship to store for your "Leave the Lodge Box Set." But NO MINT IN BOX for you! Maybe if you order like 4 of them, the middle ones will be cushioned.
And you could argue, it is what a box set might look like if you had to run out from a raging forest fire while dodging toppling trees.
The yellow portions of 'Ol jammer are diecast, the rest plastic but still nice. Cad Spinner is all diecast … more photos from "John H." coming in the bext few days so check back.
And strangely, it's the cheapest of the 2 released 3-packs – @$16.50, it's not much more than you'd pay for Cad Spinner & 'Ol Jammer as singles alone so it's like getting Maru for "free." And free wrinkled kindling!


metroxing

21 November 2014

Disney Planes Fire & Rescue, Mattel Disney Planes Fire & Rescue Diecast


2 Comments