Home
»
Disney Pixar CARS Toons
Disney Pixar Toon: Protect & Serve
There's another Toon coming in 2015 called "Protect & Serve."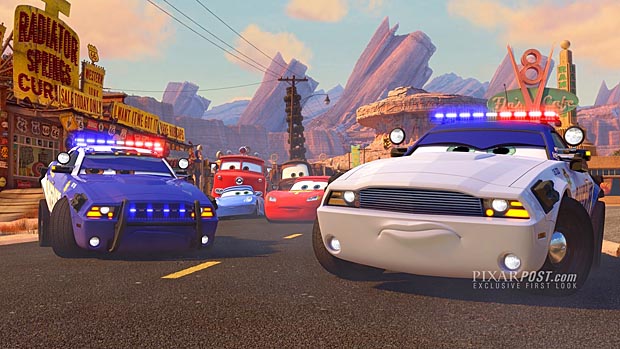 When Sheriff takes a mandatory vacation, two overzealous rookies from County take over his duties in Radiator Springs. Bent on making a good impression to score commendations, the rookies over-do every aspect of their jobs, finding "crimes" at every turn and turning the quiet little town into a hotbed of taped-off crime scenes. No one is safe and everyone's a suspect until Sheriff senses an imbalance and returns home to right the "justice" that's been served. The Sheriffs, Didi (white car) and Mike (blue car) will be voiced by Wendi McLendon-Covey and Aziz Ansari.
Thanks for the heads up, Pixar Post – you can read the rest of the info there.
Sounds like fun – unlike the Ice Racers Toon which have diecasts listed, these are not listed yet as diecasts but since an entire sub-category won't be generated from this Toon, the two Police CARS if they get a release will most likely just be dropped into the Toons diecast lineup. They look like Rod Torque Redline repaints (and with accessories) so there's no reason not to do them.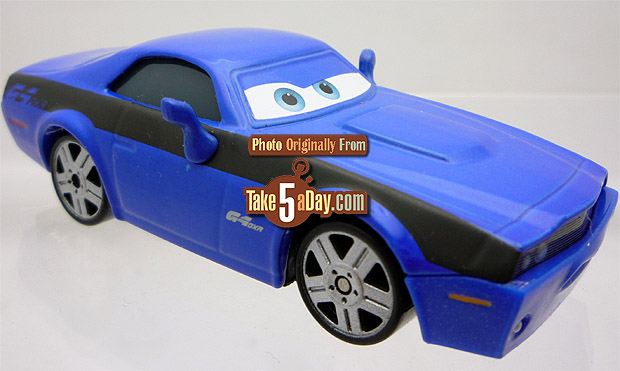 metroxing

5 November 2014

Disney Pixar CARS Toons


4 Comments