Home
»
Disney Pixar CARS
,
Mattel Disney Pixar CARS
Mattel Disney Pixar CARS: Color Changer Mack Dip & Dunk
Mack  Dip & Dunk is interesting in that he's not a color changer per say but he carries tubs of water for color changing – one hot, one cold … I cannot foresee any problem arising from kids driving around tubs of water in the house. 🙂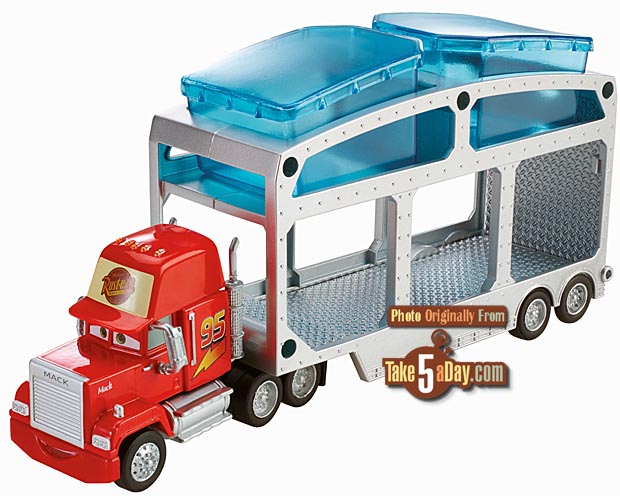 Plus in CARS World, is it really a good thing for CARS to be in a tub of water with the lid closed …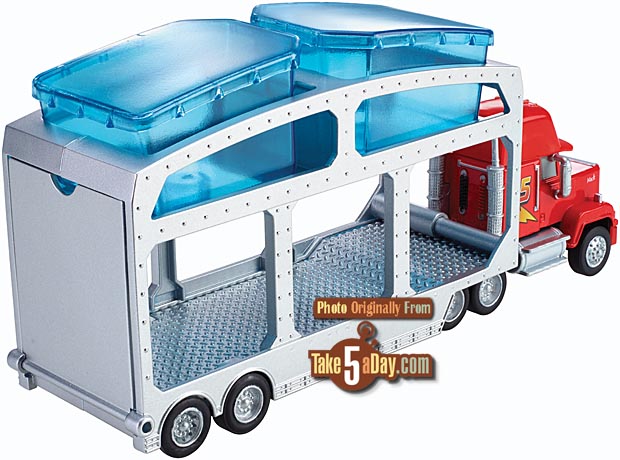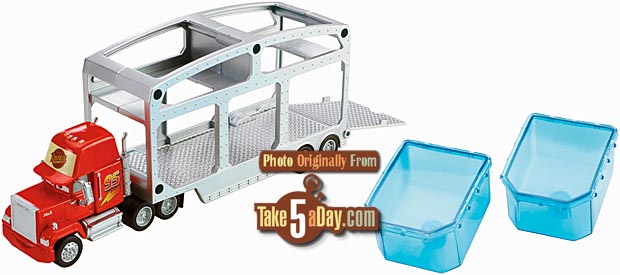 There is a listing for 2 other transporters. Probably Dinoco-King & HTB-Chick Hicks?  Though we've never had a plastic HTB or Dinoco cab release, have we?
Color changer singles are coming back so they should probably be released at the same time.
Amazon does have Mack with Dip & Dunk trailer (final version has red lids versus these proto pics).


metroxing

29 October 2014

Disney Pixar CARS, Mattel Disney Pixar CARS


3 Comments