Home
»
CARS
AutoWorld 1:64 Diecasts
While AutoWorld has been releasing diecasts for a while, they recently released a couple old-school station wagons, 1964 Ford Country Squire & 1969 Chevrolet Kingswood Estate Wagon.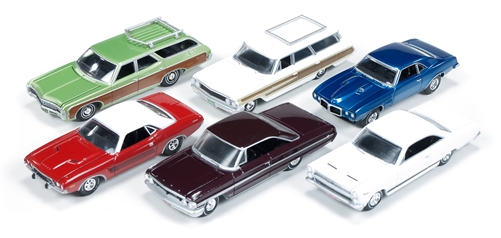 Great looking sculpts and rubber tires, it's nice to go beyond the usual muscle cars … the rest of this series is: 1966 Mercury Cyclone, 1964 Ford Galaxie 500, 1973 Dodge Challenger Hardtop & the 1969 Pontiac Firebird.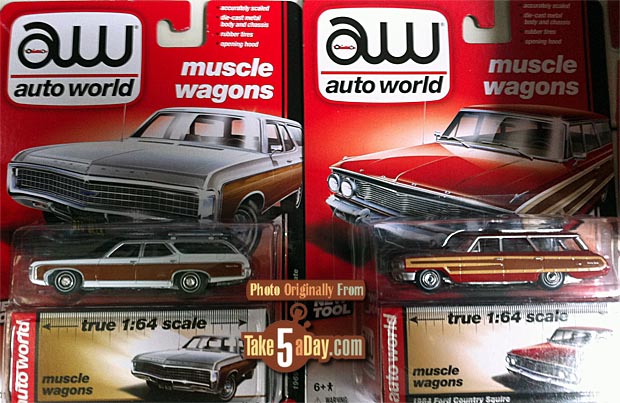 They are available at Walmart or you can order them direct at AutoWorld.