Home
»
Disney Pixar CARS 3
,
Mattel Disney Pixar Diecast CARS 3
Mattel Disney Pixar CARS Diecast: SDCC Neon Racers – Upgrade?
I received some new info that the San Diego Comic Con Neon Racers are more than just Glow-in-the-Dark.
"MacQueen from France" was nice enough to forward some additional photos that confirms this.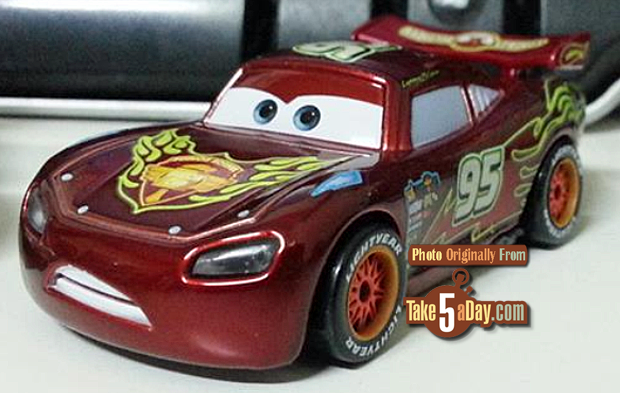 There are definitely headlights on Lightning McQueen. It's a different mold than the Lights & Sounds CARS 2 Lightning McQueen – the headlamps on that one are much smaller.
Shu's lights and his lights on.

Not only do the CARS headlamps light up but as you'll notice, there are clear plastic panels underneath (front and doors area) that allow the lights to "leak out and up." So the glow tampo decals will "light up" on their own – a "black light" effect.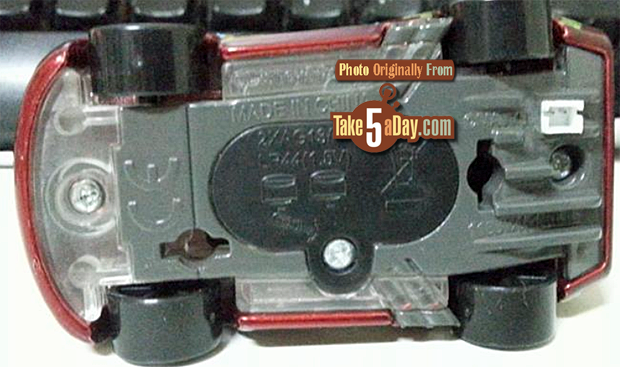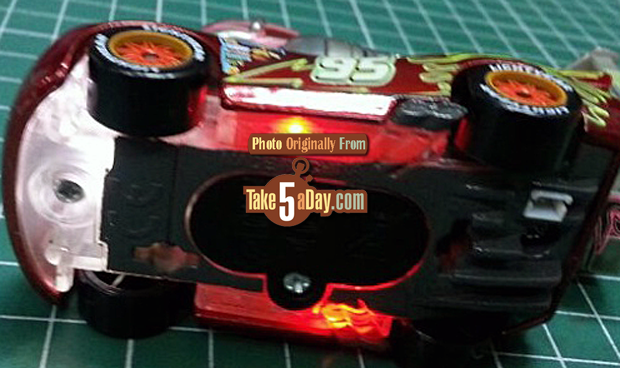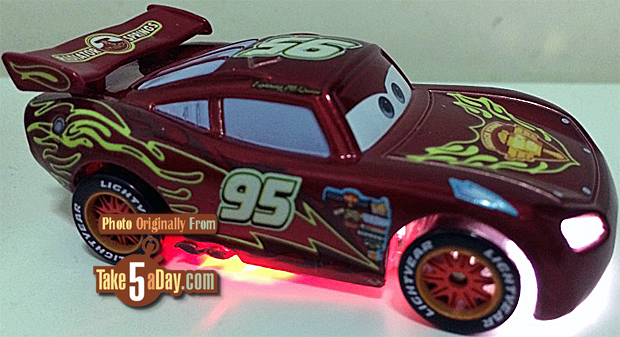 So, like a black light source, these are "self glow in the dark CARS." A nice upgrade!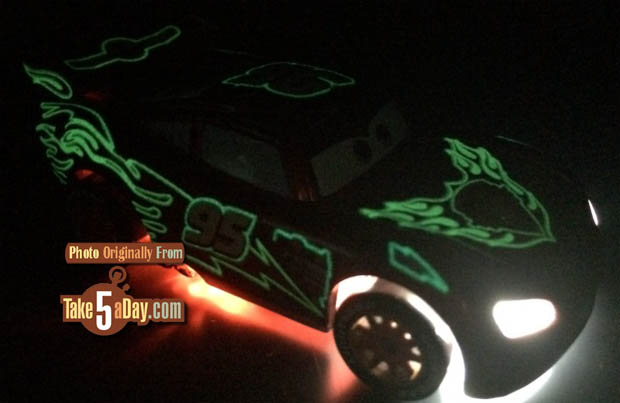 Shu underneath.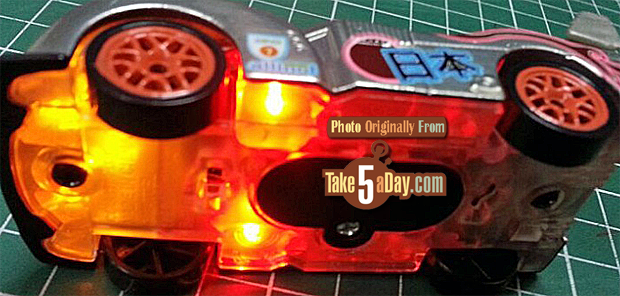 Like the L&S CARS 2 Lightning, the trigger button is the back window.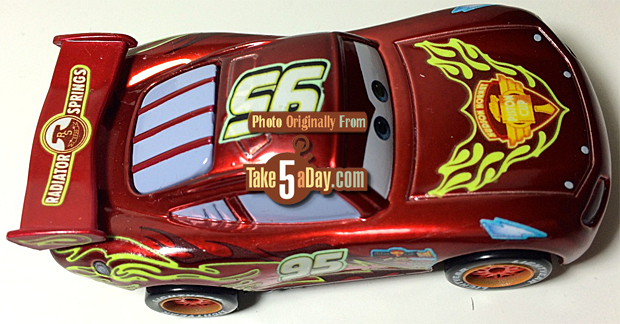 The CARS 2 lights & sounds ones had the speakers underneath & it's been confirmed there no sounds. Plus Shu never really says anything in the movie. BTW, those "bowties" holes are common to CARS with plastic lock mounts on a base.
And yes, as far as I know, $50 is the price for the set. Generally once Mattel sets a price, it's locked in as they plan the production materials around that price. Obviously they might discount it later if they have overstock on Matty but it's pretty safe to say it'll be $50 fir its intial price at SDCC. Of course, now, it does look a little better – not cheap but at least it's a nice technology upgrade from just glow in the dark tampo decals.
CARS that will black light glow with their own light source is a lot nicer.
Will update as things become more official.
Thanks for the new photos, "MacQueen from France."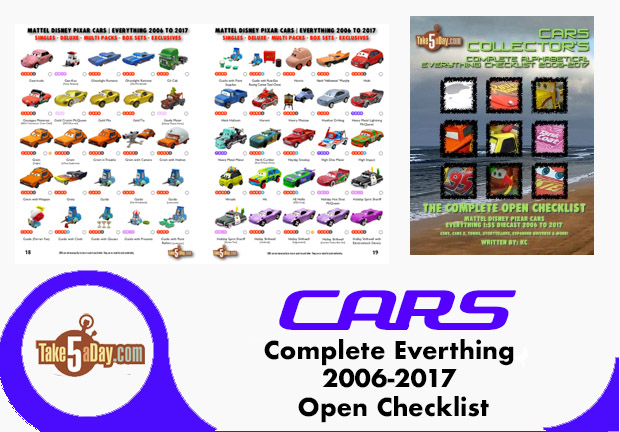 metroxing

13 May 2014

Disney Pixar CARS 3, Mattel Disney Pixar Diecast CARS 3


9 Comments