Home
»
check list
,
Checklist
,
Disney Pixar CARS
,
Magazine
,
Magazine Checklist
,
Mattel Disney Pixar Diecast CARS
Mattel Disney Pixar CARS: Year by Year Complete Checklist Magazine 2006 to 2013
For those who want a checklist of CARS diecast released listed YEAR BY YEAR, here is our new complete everything checklist.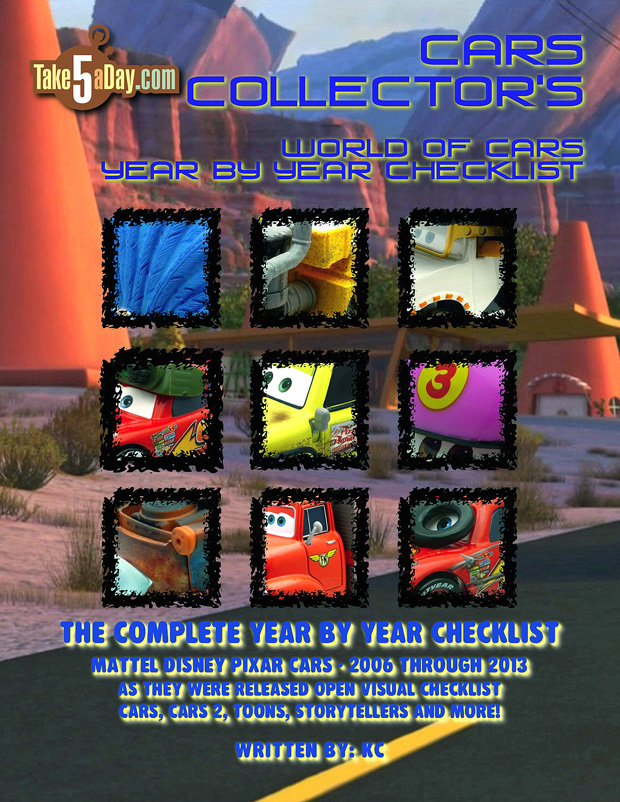 So, whether you started collecting in 2006 or want to start from the start, or maybe even need a guide in displaying as they were available year by year, this is your checklist!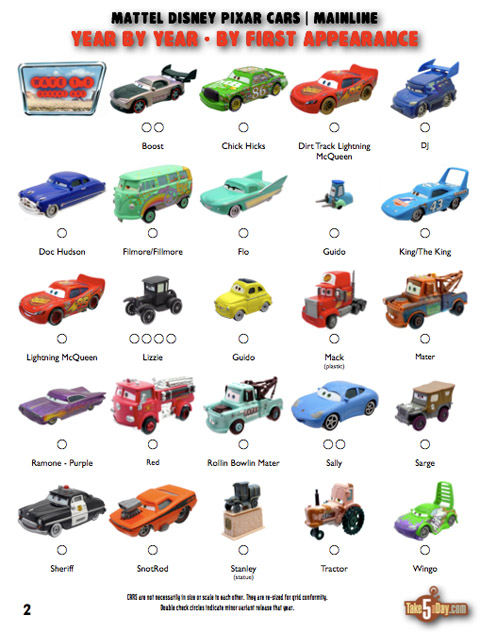 It was all so simple then. From April to July 2006, these were the only 24 CARS diecasts available. And don't buy that stinky Rollin Bowlin Mater, he's not even canon. 🙂
The Toons/Storytellers, etc. are broken down by each Toon and Storyteller in general order of release and the CARS alphabetical order. So, while we've had some Toon re-releases at Walmart, one actual new release plus a few unibody replacements, these are just incorporated into the each Toon short group.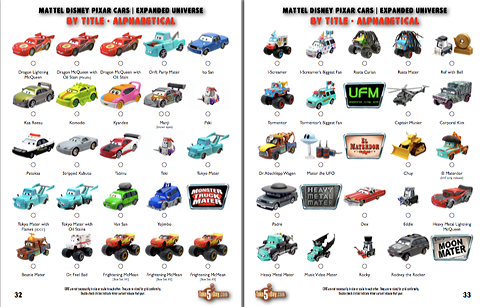 Of course, there is a free online preview so you can see exactly if it's your preferred way to check them off. If you prefer a straight alphabetical of all CARS diecasts released from 2006 to 2013, this is our other checklist.
Also note, this checklist shows every lenticular release so if you want a visual snapshot of all the lenticular's, this is your checklist.
Thanks for supporting T5 with your purchase of our magazine checklists. Thanks!
Enjoy!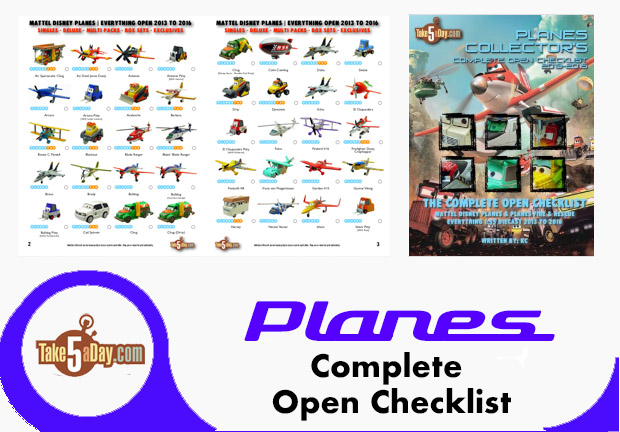 metroxing

11 May 2014

check list, Checklist, Disney Pixar CARS, Magazine, Magazine Checklist, Mattel Disney Pixar Diecast CARS


3 Comments