Home
»
Disney Planes Fire & Rescue
,
Mattel Disney Planes Fire & Rescue Diecast
Mattel Disney Planes Fire & Rescue: Gift Packs Look Super Nice
The Gift packs for Mattel Disney PLANES: Fire & Rescue look like a great step up from before. While we've had 3 packs before & even 3-packs with 1 oversized CAR plus 2 regular singles (CARS 2), this is the first time the oversized vehicle (plane/aircraft) in the box set is a upgraded release in that there's opening doors and even a hook!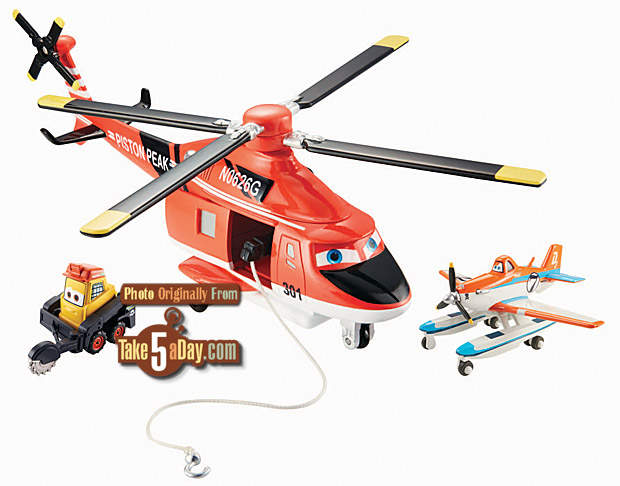 Gift Pack #1 contains Blade with Hook, Dusty and Blackout.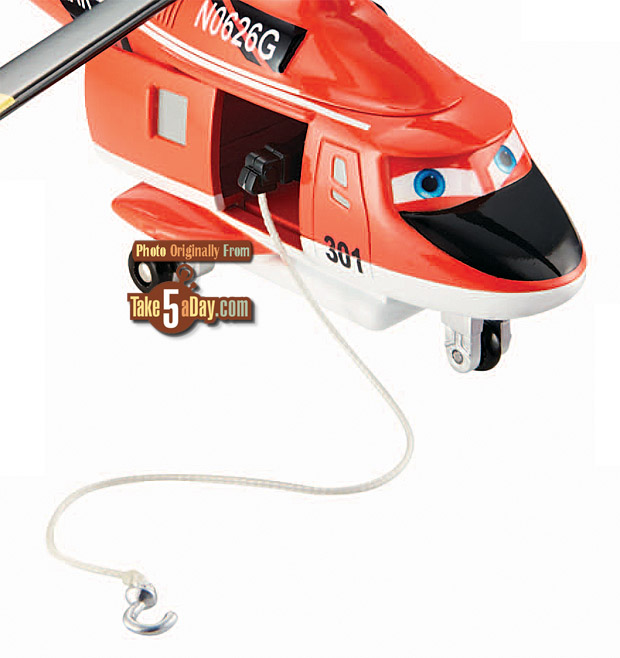 You can see larger photos in this post.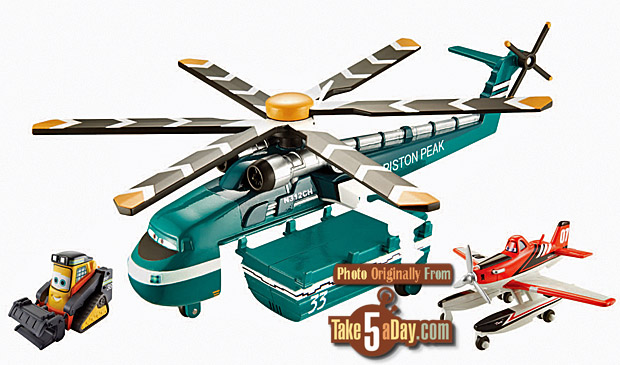 Gift Pack #2 includes Windlifter with removeable container, PLANES 2 Dusty (presumably) and Drip smoke jumper pitty.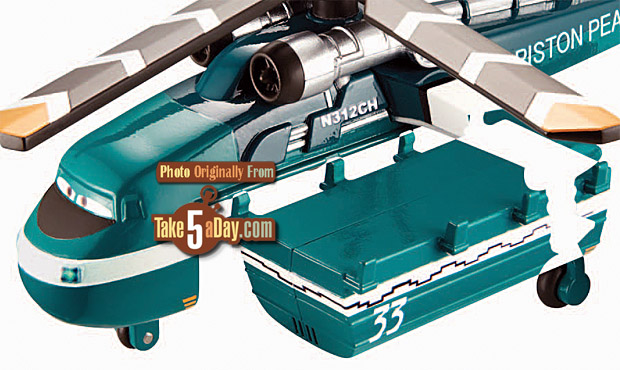 There are 2 of each box set in the Gift Set CASE A.
The 3rd box set includes: Ryker, the new fire truck, Mayday the old school firetruck and a Dusty. Presumably Ryker has some "action" feature (since he's the oversized vehicle in the box) – maybe his hose or the ladder moves?

All three box sets look pretty sweet with the oversized planes/vehicles with an "action" element plus a smoke jumper Pitty and a "regular" PLANE. All of these PLANES of the 3-packs all seem to be available as singles on card so you can decide how you want to collect.

metroxing

6 May 2014

Disney Planes Fire & Rescue, Mattel Disney Planes Fire & Rescue Diecast


6 Comments