Home
»
Disney Pixar CARS 3
,
Mattel Disney Pixar Diecast CARS 3
Mattel Disney Pixar CARS: Neon Racers – Off Track?
The distribution of the Neon Racers has certainly been odd …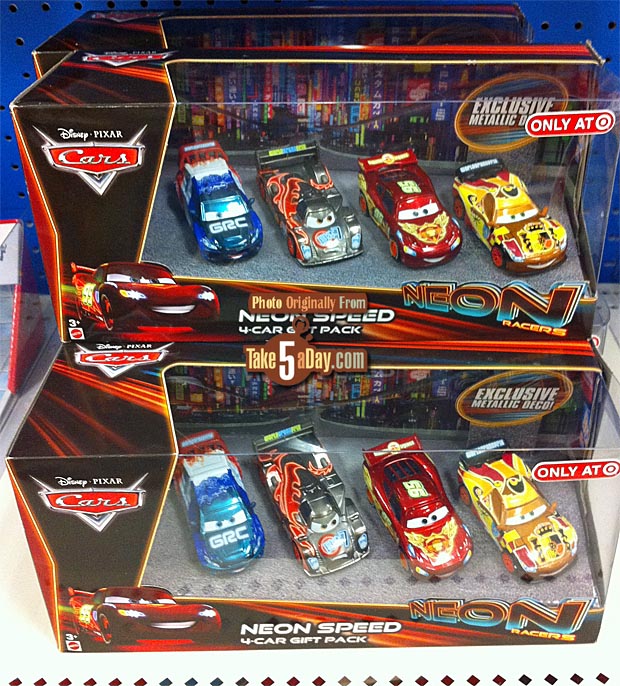 While the 4-packs seems to have appeared in most stores, it seems the singles have not shown up anywhere (in NorCal, unless it's an instant sellout, I have not seen evidence of the singles – though I only go to Target about once a week) … some readers have reported checking in stores only to be told they are "CLEARANCE/DISCONTINUED" items.
While that could be true, my feeling is that this "designation" might only show up as that in stores that have NOT received any NEON RACERS – it's easier to only show two designations – current DPCI items (Target uses DPCI versus UPC's) or "Clearance/Discontinued" to avoid getting returns on items that the store does not want or doesn't offer a full price refund.
Mainly because it seems that since most stores have not even received singles, it's not enough info to determine it's not working/not selling … especially since they seem to be selling okay and certainly way better than the Ripflash plastic CARS which have not been clearanced yet but should be in another few weeks – Target will usually give most items at least a month before discounting them even if it's a disaster – which Neon Racers certainly would not seem to be – especially since Target got an exclusive including a book … so it seems more likely there was some weird disruption in the supply chain so not all stores have received their setup – that is the other weird thing, Target seems to be fairly consistent in their "plan-o-grams," as their stores all seem to be about the same size – outside of the CityTarget stores but they only number about 5 stores … so if only a few Target's are getting these, this would also be a first … so if you did get some, enter in the DPCI number below for the singles or the 4-pack and then people can enter them into the red scanners – you will get info for that store – whether it's in stock. Let us know what you uncover.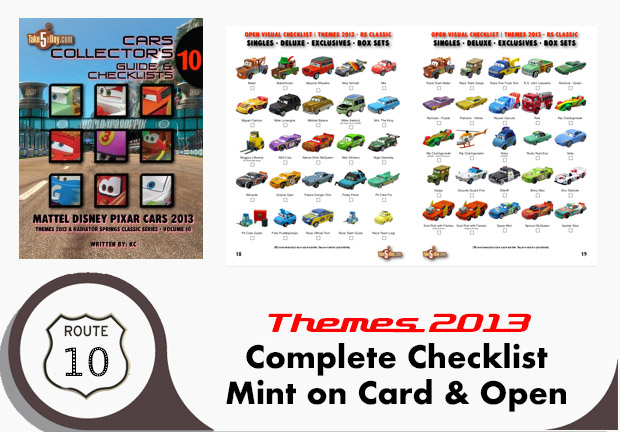 metroxing

26 March 2014

Disney Pixar CARS 3, Mattel Disney Pixar Diecast CARS 3


12 Comments