Home
»
Disney Pixar
,
Disney Pixar CARS
,
Mattel Disney Pixar CARS
Disney Pixar CARS Toon Short: "The Radiator Springs 500½" Coming Soon
 "The gang is enjoying a Founders Day celebration to honor the late Stanley when a gang of Baja racers descend on the town and challenge Lightning to a race.
"We kind of played it up like a western," says Rob Gibbs, the Mater's Tall Tales vet who directed the short along with Scott Morse. "These off-road racers come to town, like gunslingers looking for the hottest gunslinger in Radiator Springs, Lightning McQueen. They challenge him to a race, like someone would challenge someone to a duel."
You can read the rest at Entertainment Weekly.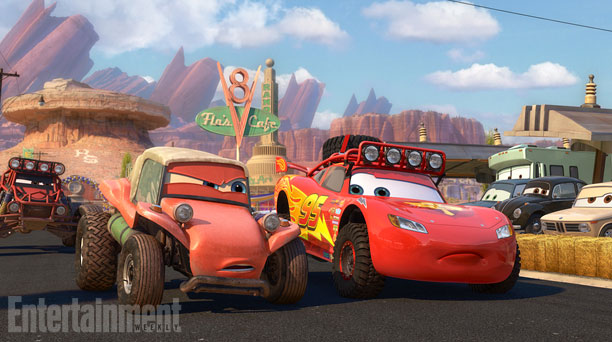 That's racer Idle Threat, Shifty Sidewinder and Road Rally Lightning.
There will be 5 diecasts. plus a play set and pullbacks.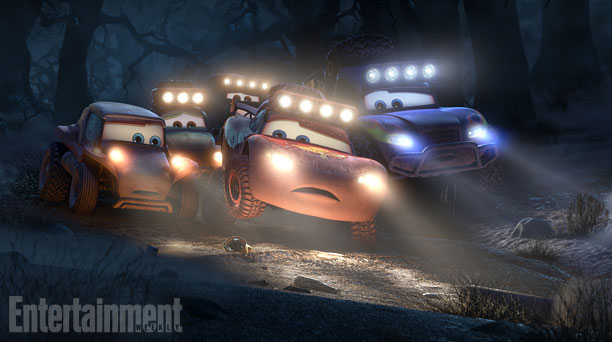 Thanks for the heads up, "John H."
This short will premiere soon and probably be an exclusive for a while ONLY on the new "Disney Movies Anywhere" their new movie app for your iPhone, iPad and AppleTV.
If you check the "MORE" section, you can see some fun behind the scenes stuff and other shorts.
Purchasing a movie through this app will allow you to access this movie on your IOS devices and through iTunes/on the web. The app is free and if you tie it into your iTunes account, you get a free digital copy of THE INCREDIBLES for a limited time so if you're going to do it, might as well do it quicker. You can check out our original post here.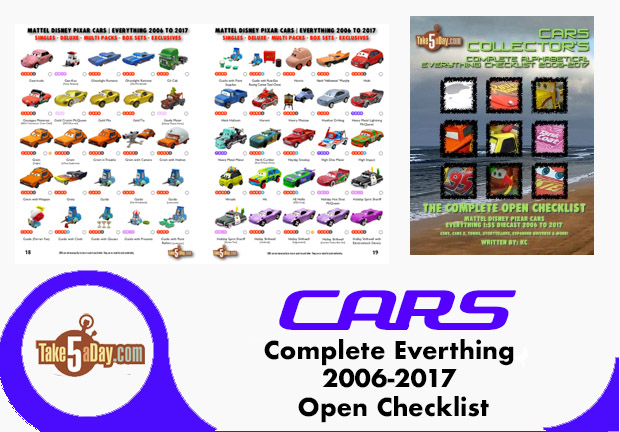 metroxing

18 March 2014

Disney Pixar, Disney Pixar CARS, Mattel Disney Pixar CARS


5 Comments