Home
»
check list
,
Checklist
,
Disney Pixar CARS
,
Disney Pixar CARS 3
,
Magazine Checklist
,
Mattel Disney Pixar Diecast CARS
,
Mattel Disney Pixar Diecast CARS 3
TakeFiveaDay – Mattel Disney Pixar CARS Checklist Magazine Themes 2013 & Radiator Springs Classic Available Now!
Our checklist magazine #10 is ready and on sale at MagCloud.com.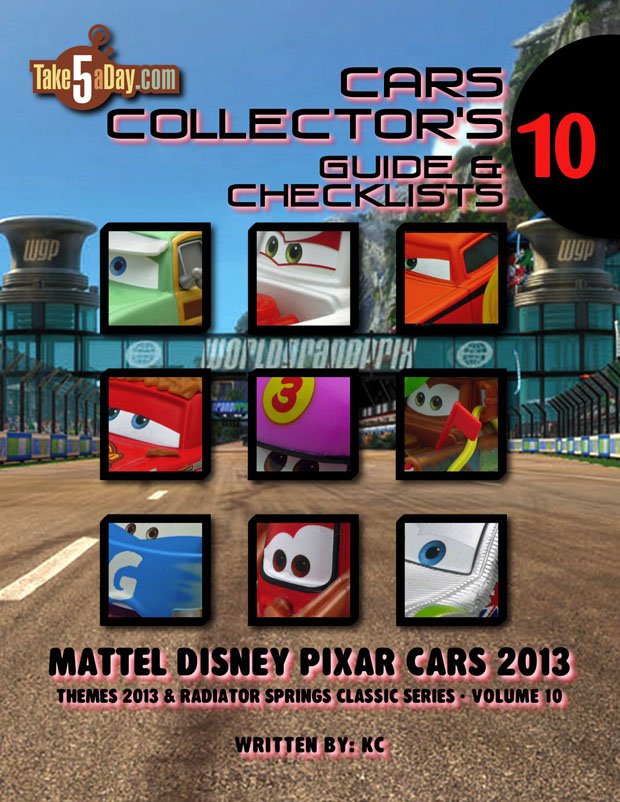 This issue features every release for the Themes 2013 & Radiator Springs Classic series' released in 2013.
Here is a sample page – you can view pages online also (Click on READ SAMPLE).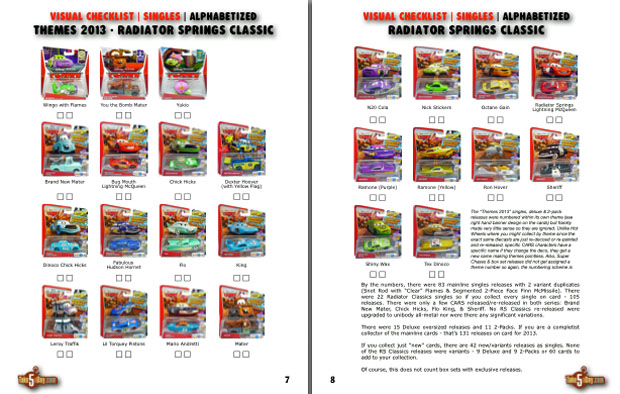 Overall, it was a great year with over 80 new or revised releases – as noted, the retail situation was not good but the actual releases were nice.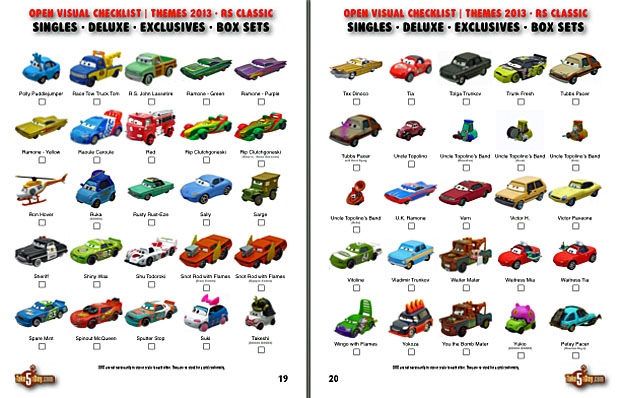 Remember when you buy an issue, you help support TakeFiveaDay.
It should also go without saying but apparently there are a few people who are printing out issues to sell or give out to others – should I really need to ask – what are you thinking? "Sticking" it to the man? Er, we're basically 3 guys who do this part time – and I should point out there are no other places where you get a yearly recap of EVERY release open and unopened? That includes EVERY Chase, Super Chase and Exclusive. Each one is an original high resolution photo (taken by us or contributed by one of our readers). We do NOT lift photos off the internet. So, unlike other guides where the resolution varies from photo to photo – our photos are all high res and cleaned to removed anomalies. So, if you like it, buy an issue but when you pirate issues, it helps NO ONE. Thanks for all those who actually support this site, thanks!
You can check all our other issues HERE – thanks!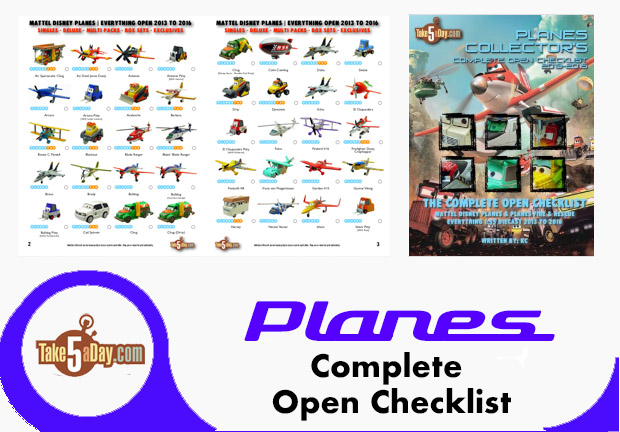 metroxing

13 March 2014

check list, Checklist, Disney Pixar CARS, Disney Pixar CARS 3, Magazine Checklist, Mattel Disney Pixar Diecast CARS, Mattel Disney Pixar Diecast CARS 3


7 Comments