Home
»
CARS
Dsiney Pihar ARS: Almost Disney Pixar CARS – Except It's Not
Well, sometimes on the internet – things are not quite what they seem (like buying a photo of an Xbox 1) … or these "Dsisney Pihar ARS."
Thanks to "John H." for passing these photos of lumps of CARS coal.
The "creators" of these seem to have gotten hold of the molds for the trailers – and being imbued with more of an interest for money than design sense, here are the results of their "work" making their own "Mack" and graphics.
(Of course, they needed their own Mack since the Mattel Macks are partial diecasts – and no counterfeiter is going to bother making a diecast metal Mack).
So it's not really Mack but the designer seems to think Mack is some sort of Mater with gigantism disease.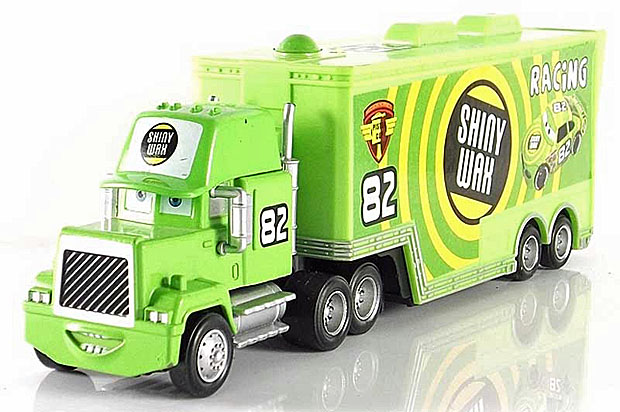 Plus when you don't really think about the eye placement, you end up a weird looking critter.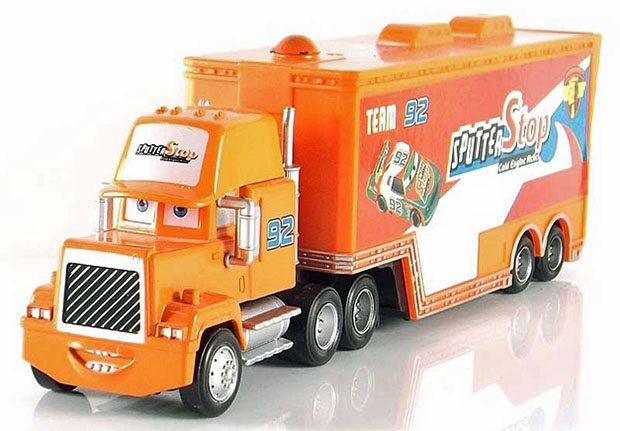 Basically, they are just making up logos – as with Sputter Stop by splitting off the Sputter. Of course, there's also no reason for the low res oddball Piston Cup logo.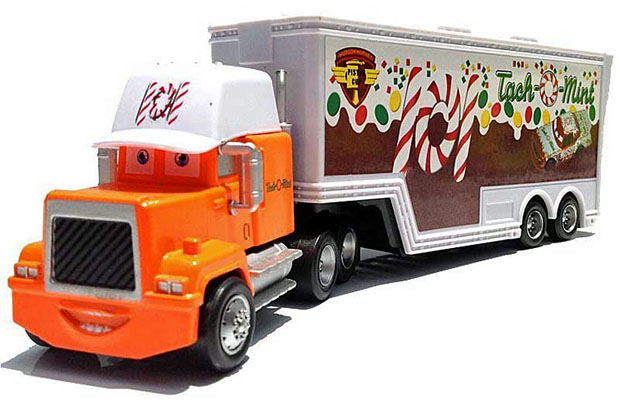 This color scheme of course makes no sense either.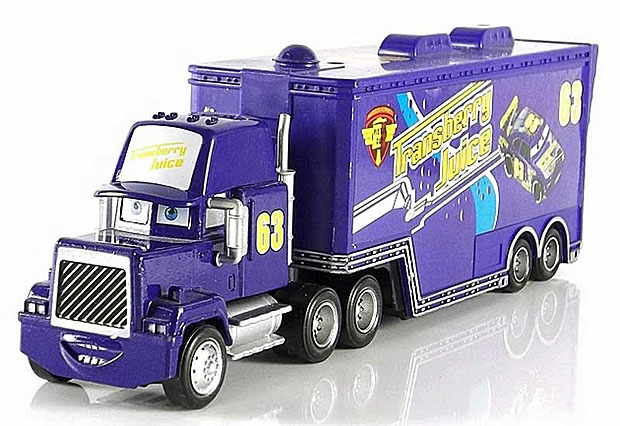 More random design elements.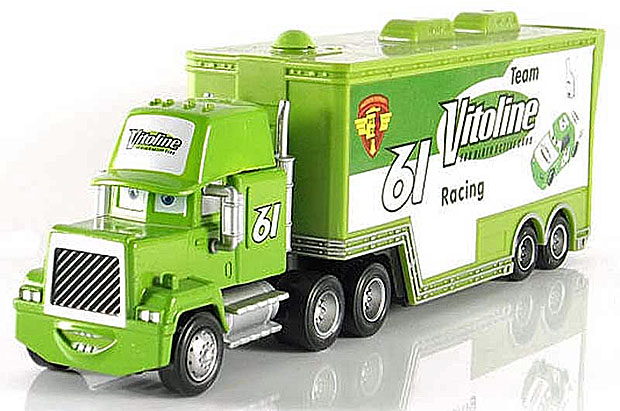 Strange typefaces. Yes, design can seem easy but when it's done by amateurs, it's head-shaking sad.
So, I hope all the CARS are real and not weird counterfeits.
Thanks for the fun pics, "John H."