Home
»
Toys
A Walk Through the Other Aisles of TRU
After we make our ritual walk to the CARS of your nearest TRU (that you could get there blindfolded, of course), it's always amusing to wander through the clearance aisles of TRU during the Christmas season because  if it's STILL on the shelf at a reduced price during the season when people will buy nearly anything – you know people really, really do not want it. 🙂
Er, hard to believe a creepy disembodied wrinkled embalmed hand did not sell at regular price. Was it mistakenly set in an ET Box? Was this originally from the the "Crazed Killer Who Dipped His Hand into Chicken Steak Batter and Lost a Finger" movie?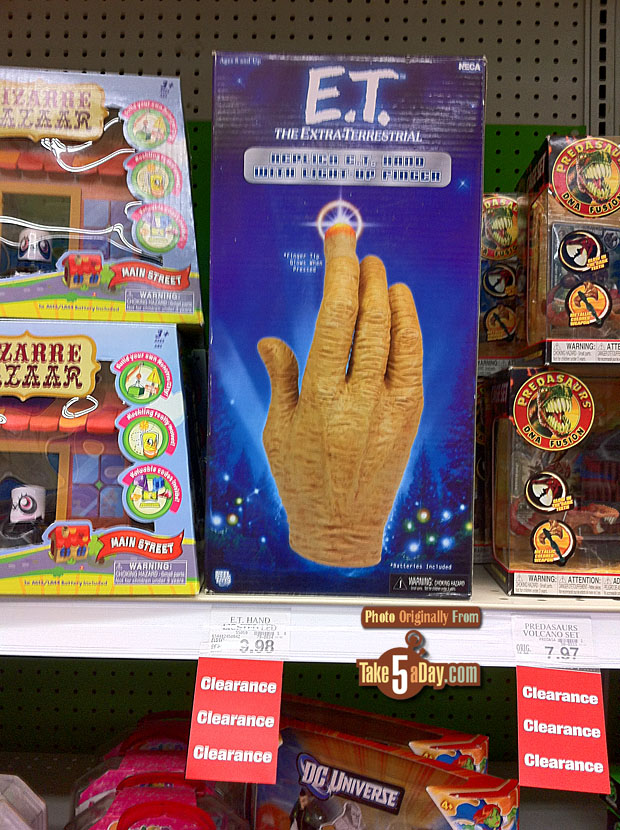 Secret Santa alert – when this drops to $4, I am so buying the entire lot.
This looks pretty cool – apprently it's an actual air filled blimp (presumably you blow it up with your own hot air) … see, we can get an Al Oft to scale! And I think filling a blimp with air counts as exercise!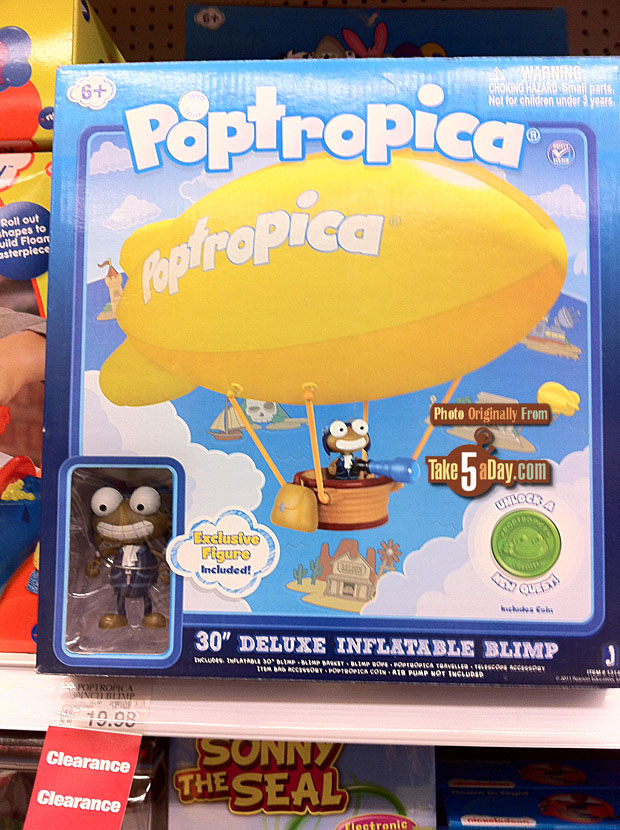 And they do have EVERY kind of Barbie – including Human Resources Inappropriate Touching Barbie.
Is it good to have Second-Base Barbie?
Oh, that's not the TRY ME area. How about here? Here? Still off target? Darn my tennis elbow sciatica … Let me try again.
Ouch, Action Arm Barbie slapped me!
If this was shelved next to the Halo action figures, I think it would've sold like Hot Cakes.
Sorry Mike – didn't mean to lock you into a metal box without water or air.
Desicated mummified Mike frozen in his final scream – Mike is finally scary!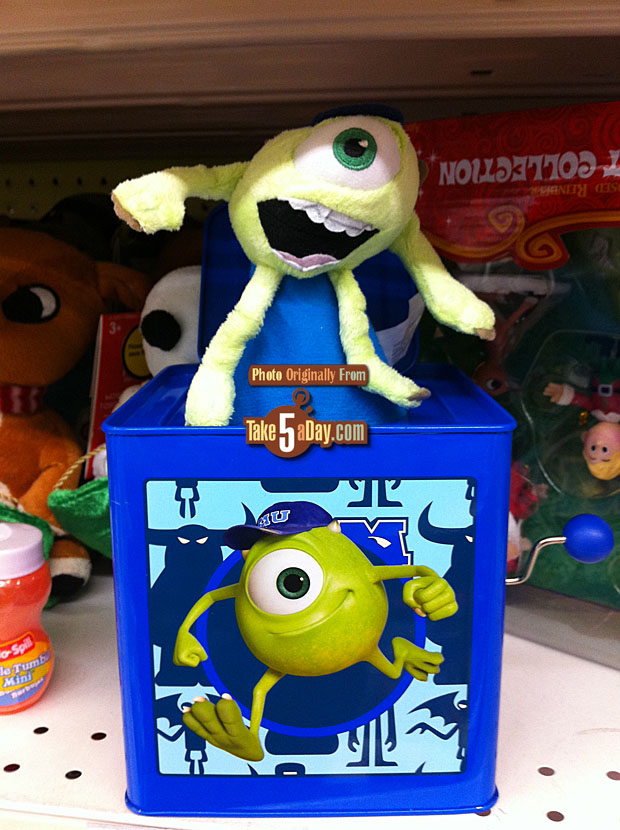 If you need a runway for your PLANES, this might do.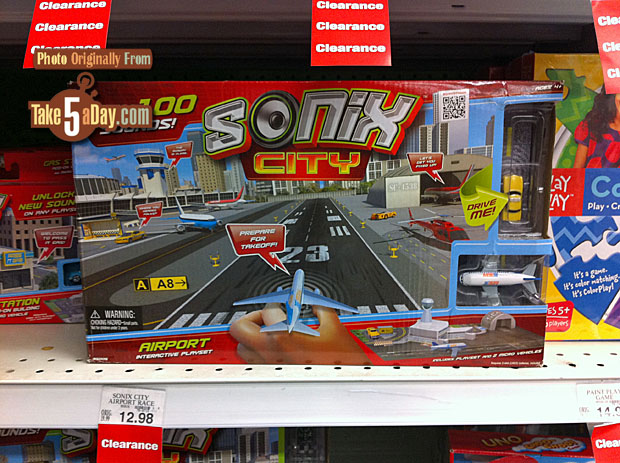 It's not often you see a LITERAL PALLET DROP.
Either the Hulk or a 2-year was really mad they were sold out of this soccer thing.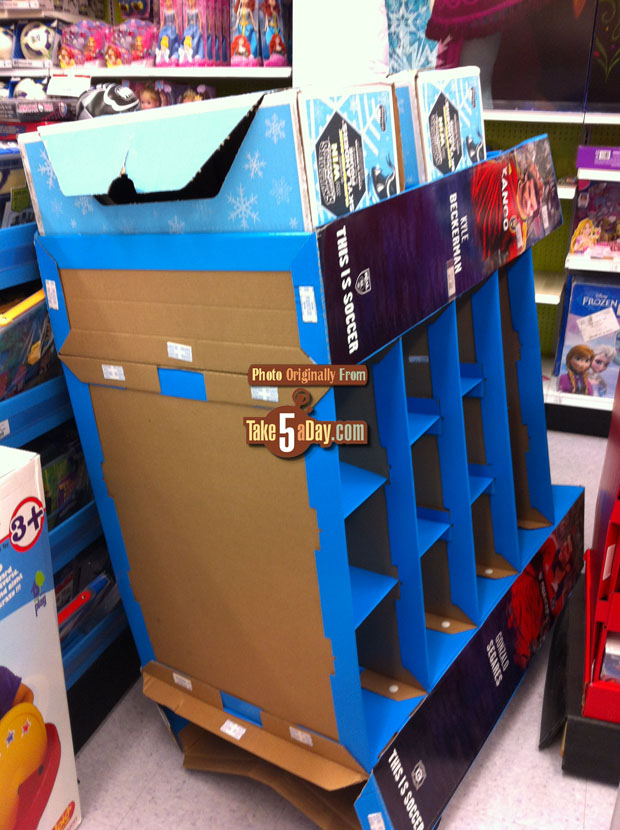 Not in the clearance section but will be by next week – Light up Snoopy doghouse – very cool!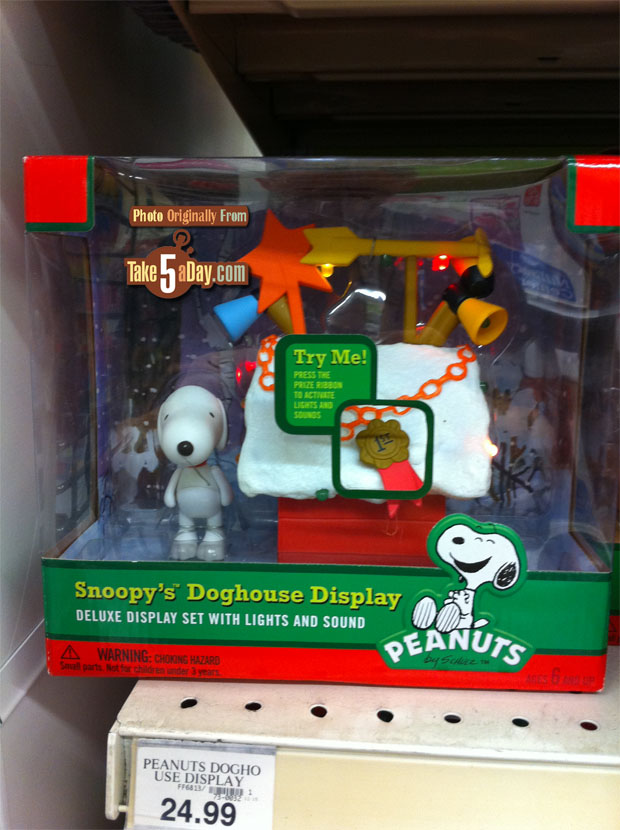 Did you know you can just buy Sea Monkeys on the pegs now … no need to mail away to some mysterious PO box … kids today, they have it so easy!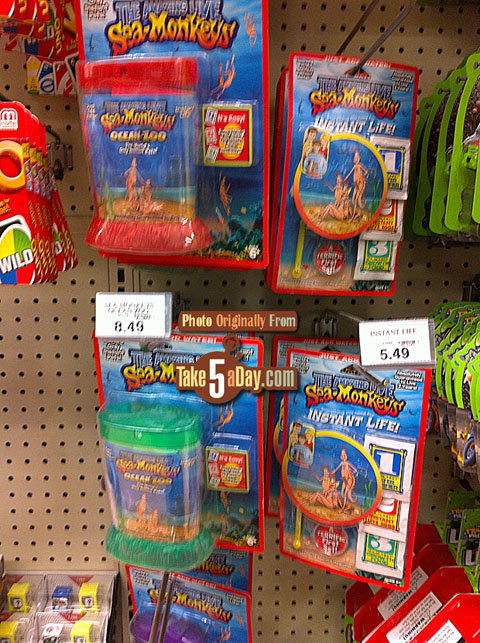 Happy shopping!