Home
»
Disney Pixar
,
Disney Pixar CARS 3
,
Mattel Disney Pixar Diecast CARS 3
Mattel Disney Pixar CARS: The Real & Diecast Galloping Geargrinder
In the real world – early autos converted to run on track tracks were called the Galloping Geese …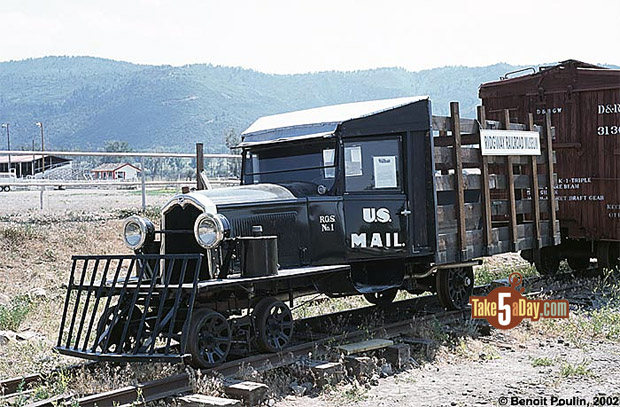 "The Galloping Geese were built by the Rio Grande Southern shops in Ridgway, with very little means and a lot of ingenuity, from whatever material was available, spare car parts and other used parts. There are several hypothesis regarding the origin of the weird unofficial nickname (Galloping Goose) of the Motors. One of them claims that the name came from the waddling of the Geese on the uneven Rio Grande Southern track, another attributed the nickname to the goose-like honk of the horn of the Motors, very different from the usual whistle of steam engines. All the Geese have survived until now, except one (of which a replica has been built). Among the survivors, all but one are operational and are used occasionally on the loop track of the Colorado Railroad Museum, on the Cumbres & Toltec or on the Durango & Silverton."
You can read more at this site on the Rio Grande Southern Railroad – thanks for the heads up, "David V!"
Of course, in CARS World, there was the Galloping Geargrinder, one of the nicest surprise releases late in 2012 on the Porto Corsa cards … and of course, with somewhat limited distribution.
Thanks for the nice photos, John H. – next to Lizzie on a HO scale track piece.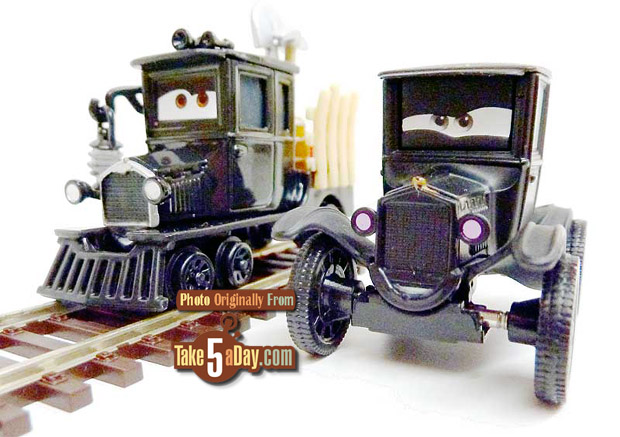 John H says it's doesn't quite fit but on the HO scale track but it looks pretty good.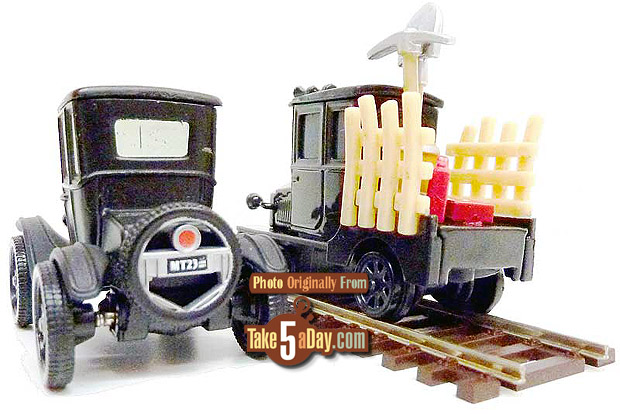 I believe this vehicle sets the CARS diecast record for most accessories? Great detailing on all the tools and lantern – especially the lantern and what's nice is it's removeable even after you hang it on the hook.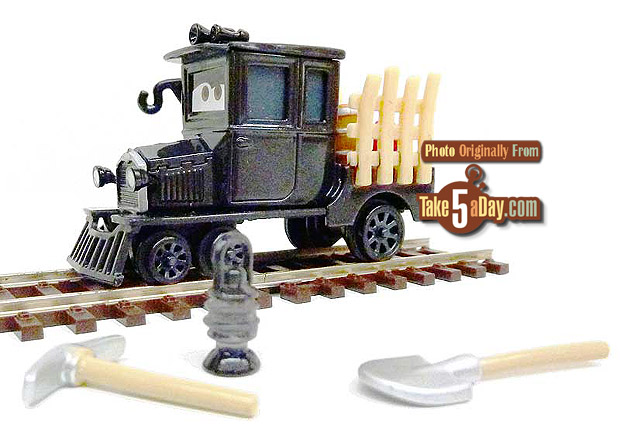 They all fit nicely into the barrel. The red gas tanks/water tanks are not removeable.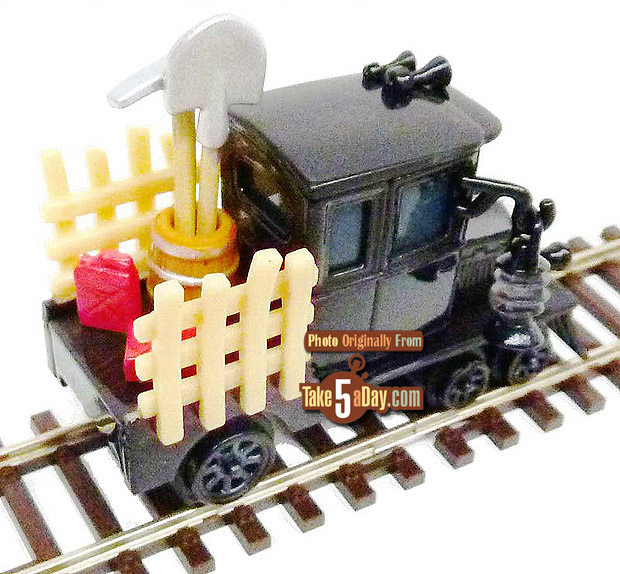 Thanks for the great pics, John H. and thanks for the heads up on the railroad info, David V!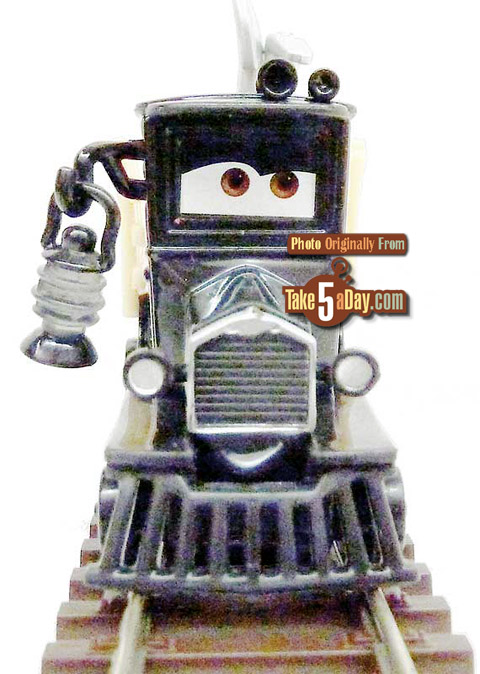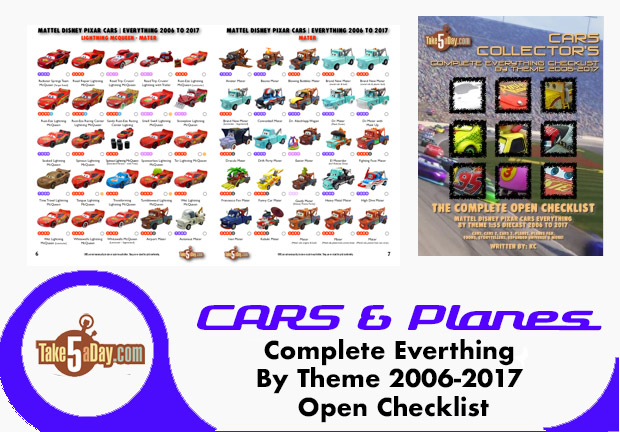 metroxing

28 June 2013

Disney Pixar, Disney Pixar CARS 3, Mattel Disney Pixar Diecast CARS 3


9 Comments