Home
»
Disney Pixar
,
Disney Pixar CARS 3
,
Mattel Disney Pixar CARS
Mattel Disney Pixar CARS: Singles $1 "Sale" at Toys R Us
There is a $1 singles diecast sale at Toys R Us running through Saturday. It includes CARS 2 Porto Corsa cards, CARS "Themes 2013" singles AND CARS "Themes 2013" Check Lane cards … so that's nice …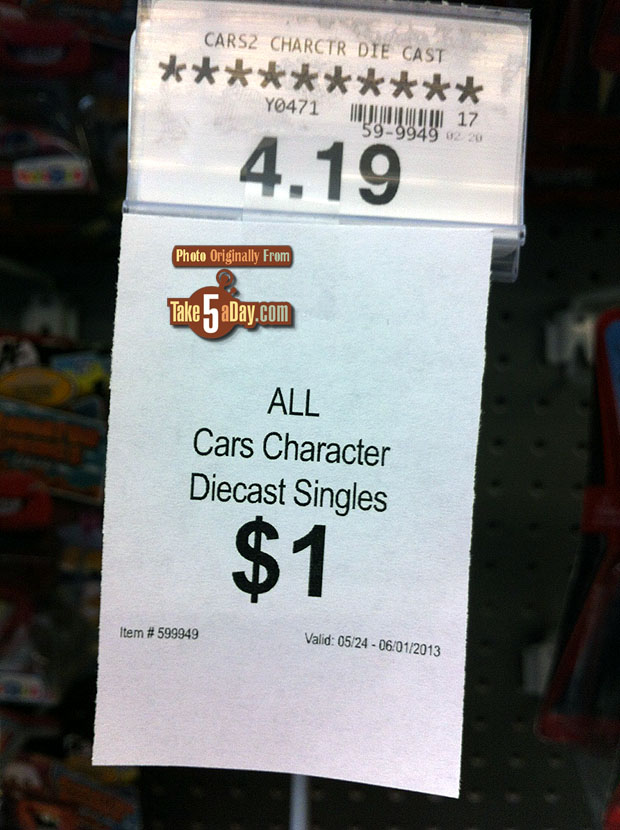 Of course, the two stores I went to had Lightning & Francesco. Radiator Springs Classics are NOT on sale – which of course pretty much only included Lightning & Mater.
If your TRU got the red pallet in early, then you get to find some recent releases "re-released" at $1 which is nice but most likely the red pallet will show up at your store Sunday after this sale.
Also, this seems to be unadvertised so good luck getting a price match … but it might work – they will either totally believe the above is an actual sale and a price to match or they will just laugh at you … but if believe shopping is a grudge match of psychology, wits and endurance – then go for it. (er, keep in mind, shopping and price matching is NEVER a physical contact score unless you let the employee punch you – then many lawyers will run over from health & beauty shoving their business cards in your bloody maw). It's times like these I wish I could illustrate … a much more powerful representation than just words. 🙂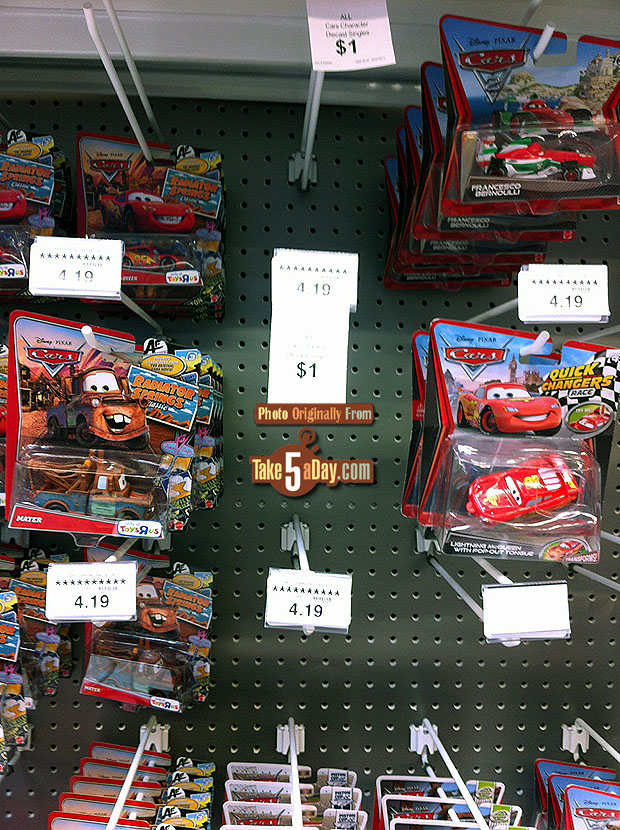 Thanks for the heads up, "Rainman."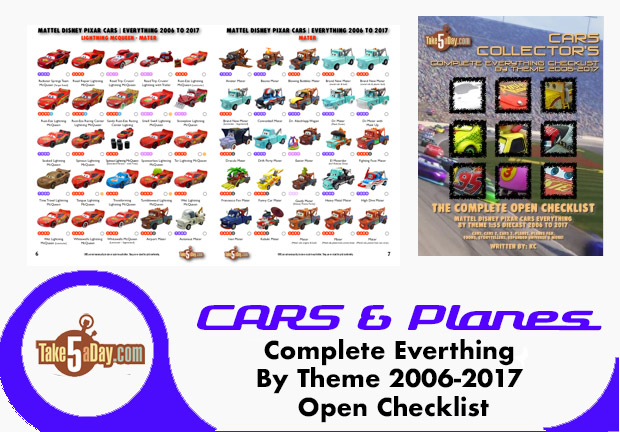 metroxing

30 May 2013

Disney Pixar, Disney Pixar CARS 3, Mattel Disney Pixar CARS


12 Comments