Home
»
Disney Pixar
,
Disney Pixar CARS 3
,
Mattel Disney Pixar Diecast CARS 3
,
Mattel Disney Planes Diecast
Mattel Disney Toons PLANES: Buying Checklist
There are 17 "deluxe oversized" diecasts to be released separately (16 are shown here – there is another Rochelle version not shown). (There are no singles in terms of smaller sized diecasts but for simplicity sake, they'll just be referred to as singles). 4 of the PLANES will be also available in a "gift set" with a Pitty and a airport hanger facade – it seems likely the PLANES in the gift set will be the same as the deluxe/single versions as there's not much windshield space to work with for eye position and expressions … There are also FIVE Target 4-packs listed but NO breakdown of contents so will they follow CARS tradition of 3 re-releases and 1 "exclusive" PLANE in each 4-pack?
??
Or will all the single versions be available in 4-packs?
Will the 4-packs include a Pitty or a CAR vehicle diecast?
As soon as you spot one, let us know!
For now, the Target 4-pack column is blank.
(There are some other characters revealed but no diecast listing – will they be in the 4-packs or coming in later waves?)
Thanks Quercy for the updated Rip Pitty photo.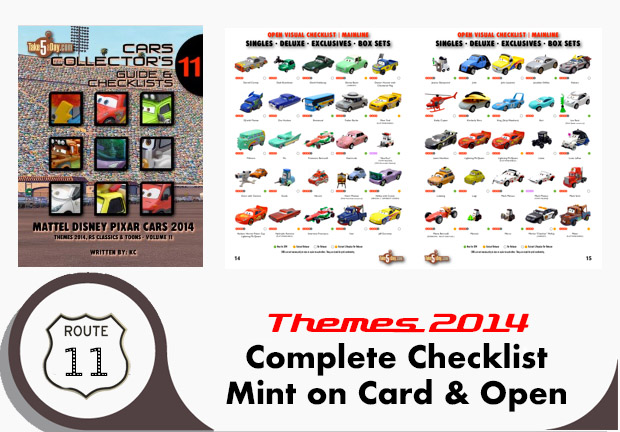 metroxing

10 May 2013

Disney Pixar, Disney Pixar CARS 3, Mattel Disney Pixar Diecast CARS 3, Mattel Disney Planes Diecast


7 Comments