Home
»
Disney Pixar
,
Disney Pixar CARS 3
,
Mattel Disney Pixar Diecast CARS
,
Mattel Disney Pixar Diecast CARS 3
Mattel Disney Pixar CARS Diecast: 23-Million & Counting
In a short note in the middle of a press release, Disney notes that Mattel has sold 23,000,000 (23-million diecast CARS) since the beginning of time.*

* Time as measured by AC – After CARS.
So, let's say the first diecasts showed up on April 1, 2006 and today being April 29, 2013 – that's 7 years and 28 days. Or 2,585 days.
2,585 days is equal to 369 weeks and 2 days.
The total time span from 4.1.2006 to 4.29.2013 is 62,040 hours.
This is equivalent to 3,722,400 minutes or 223,344,000 seconds.
For Mattel, that's about 8,897 diecasts sold every day.
Or about 370 sold every hour.
Or about 1 sold for every 9-seconds for the past 7 years and 1 month.
Not bad.
Red one! Yellow one! Brown one!
Now, the really scary math.
How much of the 62,040 hours or 3.72 million minutes have you spent looking for CARS? 🙂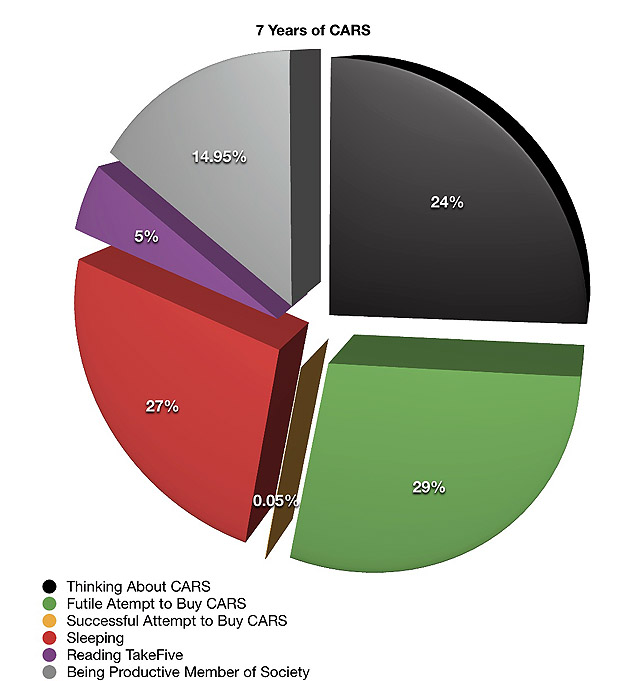 metroxing

29 April 2013

Disney Pixar, Disney Pixar CARS 3, Mattel Disney Pixar Diecast CARS, Mattel Disney Pixar Diecast CARS 3


8 Comments