Home
»
Disney Pixar
,
Disney Pixar CARS 3
,
Mattel Disney Pixar Diecast CARS 3
Mattel Disney Pixar CARS 2 Diecast: "Themes 2013" Check Lane Short Cards
It's confounding why these cards have survived through thick and thin, feast or famine, hell, high water and the last ice age.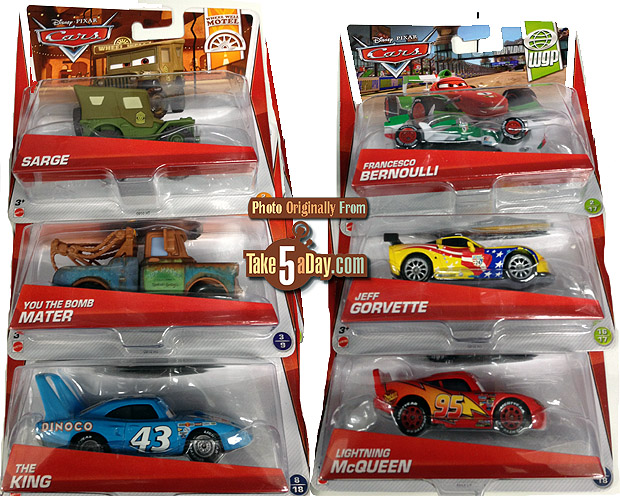 But the short cards (aka: Check Lane cards) have survived to fight another day.
On the surface, they certainly make sense – shorter cards means less peg space blocking other items and more items in the limited register areas; retail stores like having impulse items by the register; it's another peg at a store upfront as a last minute reminder and constant marketing presence. All good. But the Mattel Disney Pixar CARS short card/check lane plan makes very little sense … the reality is they re-design and print shorter/smaller cards and create ONE or TWO case assortments – and like with Porto Corsa – maybe 1 shipment in a year. They've been around since 2008 and with every card design, they seem to ship a little fewer assortments and fewer orders … and now, "Wraukn" found these at TRU – even if all TRU's get a case, which seems unlikely, we're taking about 700 cases – so it's weird that these have survived … though for TRU, they are actually perfect. They can sell the core CARS and NEVER have to price match. 🙂 Since it's pretty unlikely Target or WM will get them AND have a lower price than them at the exact same time … TRU has finally found the "Themes 2013" CARS and cards they can get on-board with.
But if you're collecting them all … here's the full list …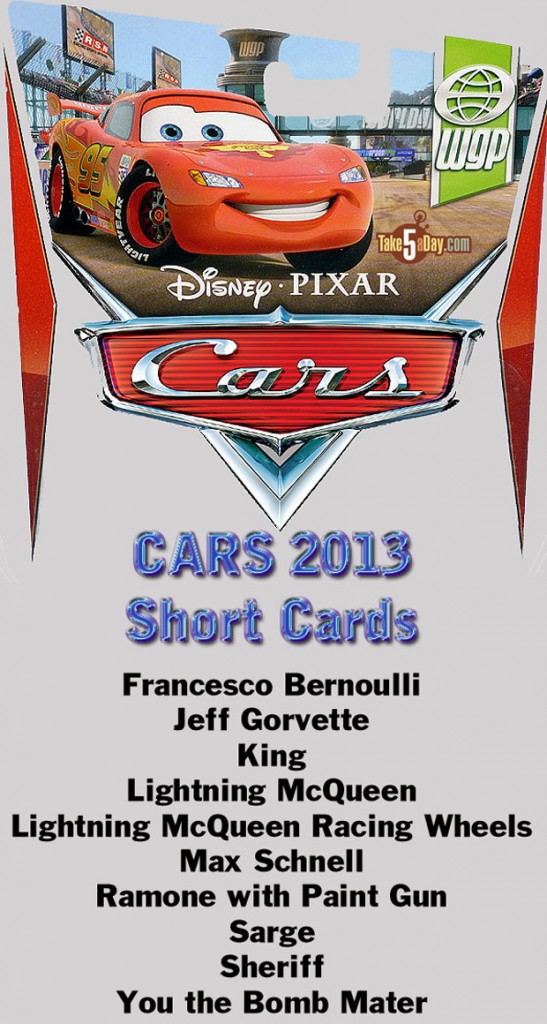 Good luck!


metroxing

20 April 2013

Disney Pixar, Disney Pixar CARS 3, Mattel Disney Pixar Diecast CARS 3


5 Comments