Home
»
Disney Pixar
,
Disney Pixar CARS 3
,
Mattel Disney Pixar Diecast CARS 3
Mattel Disney Pixar CARS 2 Diecast: Kmart June CARS Month Update
As noted a few days ago, Kmart said, "… We will not be running a single one day event in June. Instead we will be running a month long sale on cars products and we will have new oversized mix in June that will be exclusive to Kmart."
There is an update (thanks, Kevin NASCARBronco & BMW) …
"In lieu of running our normal cars collector event in June we plan to do the following: 
We plan to bring in a new Oversized assortment of CARS characters that should hit store shelves sometime in late May/early June that will have the following CARS characters in it"
Francesco Fan Mater (2 in the case). This will be the first oversized CHASE CAR.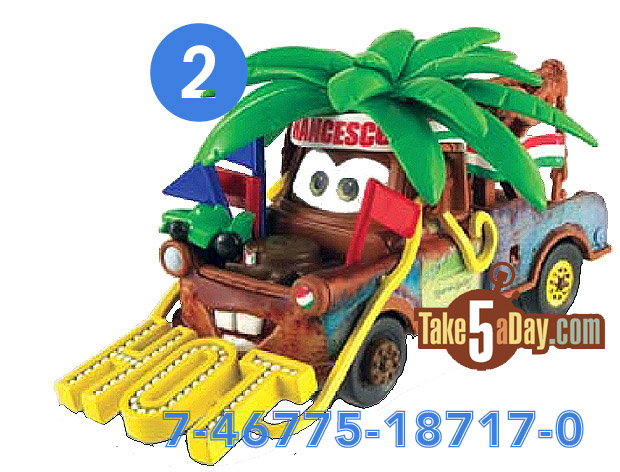 And the return of long time favorite – Elvis RV …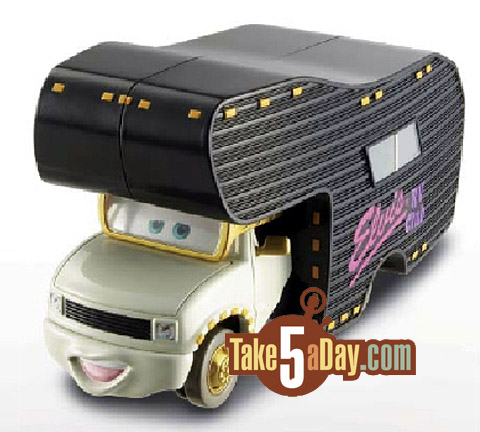 The rest of the case is not as enticing as everything has already been out and is available elsewhere.
Al Oft.
And the probable pegwarmer, Mack.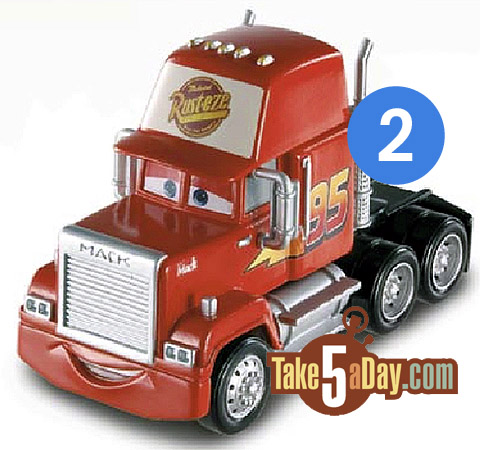 It's basically oversized Deluxe CASE D which presumably Mattel will hold off shipping to other retailers until late summer … or perhaps change the mix or cancel entirely in deference-as negotiations with Kmart.
It will be interesting to see if these are sniped or stickered with a "Kmart exclusive" or some reference – which would increase the sales and interest in the other 3 CARS – Elvis RV, Al Oft and Mack.
The other question is how many will Kmart actually get? There are only about 1,100 or so Kmart's left – if they get 2 cases, that Francesco Fan Mater (or 4 in those cases) will be gone in 2-minutes if it even makes it out of the back room … if each store gets 5 or more cases, then people will likely actually see it on the shelf.
Who's brave enough to order it online? What will you actually get?  🙄
In addition …
"In order to make room for this new mix we are going run a temporary price reduction on the current Oversized mix that is in the stores at $0.99, this is a $7 savings. This will run from May 5 through May 25. This will not be advertised in our preprints or anywhere else – only being done at store level."
So, that's nice if there are other Deluxe Oversized CARS you're missing … though since it's not advertised, no price matching at other retailers … since this sales ends May 25th, we can presume this Kmart June CARS Month Deluxe CARS will arrive and be on the store shelves after May 25th though it would not stun me if some people managed to pay $.99 for the June mix either in mid May or in June. 🙂
BTW, the photo above of Francesco Fan Mater has the UPC below so you can start calling Kmart RIGHT NOW and ask when they will get that UPC.*
* Just kidding, you might at least wait until May arrives. 🙂
So, good luck to us all – drop us a line when you spot it in the wild.
Kmart also updates us on October …
"The Cars collector event will be coming back in October, it will feature new first to market cars (along with re-releases) … no rubber tire racers or silver racers  –  just a chance to get the collectors cars they do not have for their collections."

So, that's nice if it all works out. Though some people might want a rubber tire Rip Clutchgoneski … just saying …
Thanks for the heads up and info, Kevin NASCARBronco & BMW!
Good luck!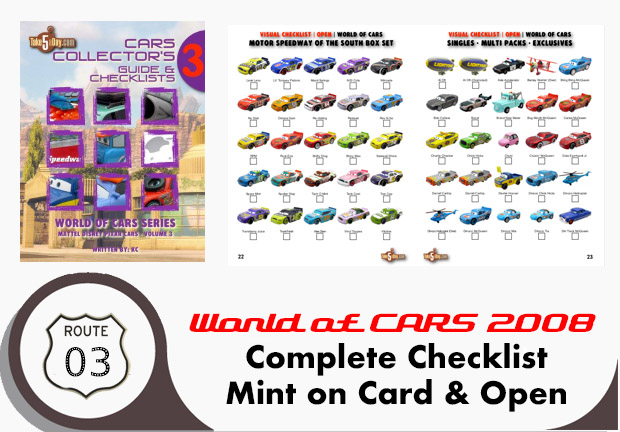 metroxing

17 April 2013

Disney Pixar, Disney Pixar CARS 3, Mattel Disney Pixar Diecast CARS 3


9 Comments