Home
»
Disney
,
Disney Pixar
,
Disney Pixar CARS 3
Disney Pixar CARS: Silver Car Francesco in Italy
As you know, the Silver Metallic WGP Racers from CARS 2 are not officially canon in the Expanded Universe World … in the US, the newest issue of CARS, the Official Magazine reveals the story of how and why they all got painted silver.
In Italy, as the CARS magazine has been ongoing for 5 years, "SEDEMA" sends us a nice shot of the back story in Italy (issue #60!) – with Francesco on the cover, naturally.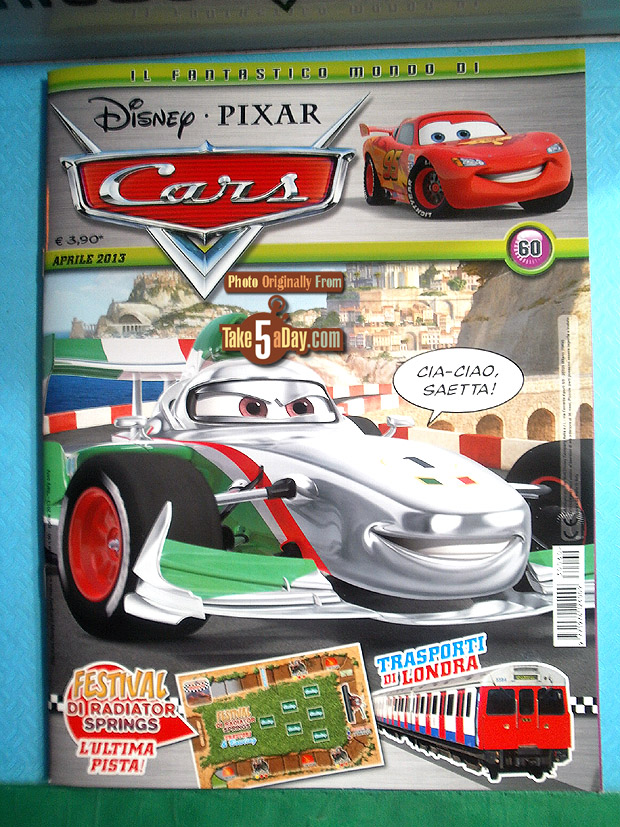 Spoiler Alert & discussion … if you actually read the story, the details are that Lightning McQueen goes bare metal and most of all other racers go bare metal also but that a few of them (presumably because they are carbon fiber?) require actual silver metallic paint …  what's interesting is that the first reveal of the Kmart CARS Day #7/#8 were that they were supposed to be bare metal with just a clear coat (aka: the Zamak process) …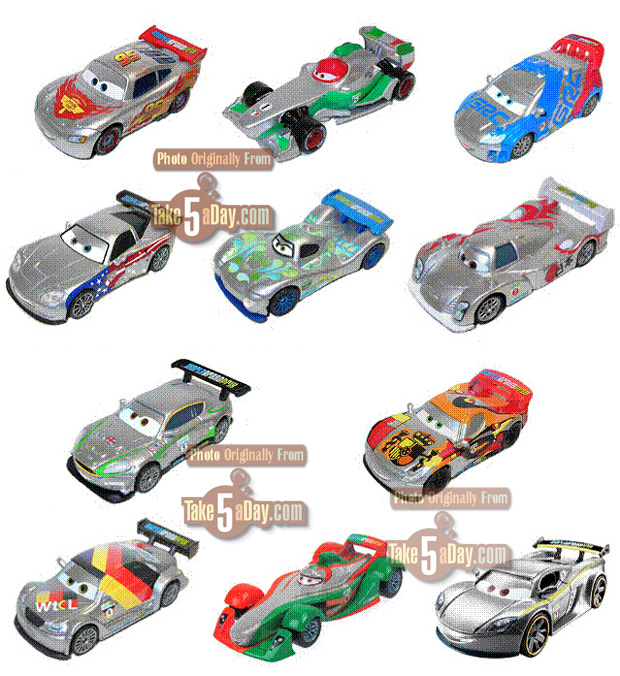 But it was decided to paint them all "silver metallic" instead. Perhaps they thought it looked a little too plain and "unfinished?"
Or this is Kmart CARS Day #10 in October?
There's also a different poster in the Italian CARS Magazine … I would buy a Tyrolean Fedora Hat Lightning & Mater 2-pack … or a box set with Tyrolean Fedora Hat Lightning & Flinging Oil Can Mater + Tyrolean Fedora Hat "Guy" triplets (according to this site, Guido in German is Guy).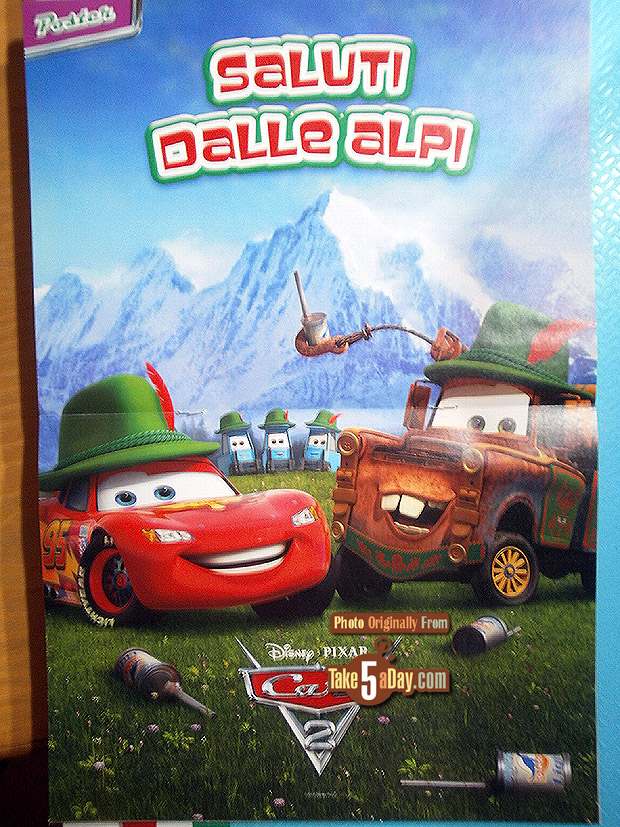 Thanks for the nice photos, "SEDEMA."

metroxing

15 April 2013

Disney, Disney Pixar, Disney Pixar CARS 3


3 Comments