Home
»
Disney
,
Disney Pixar
,
Mattel Disney Pixar Diecast CARS
,
Mattel Disney Pixar Diecast CARS 3
Mattel Disney Pixar CARS 2 Diecast: May 2011 – It's Baacccckkk!!!!!!
Surprise!*
Consolidators have been offered singles cases from 2011 and 2012 …
'Member these?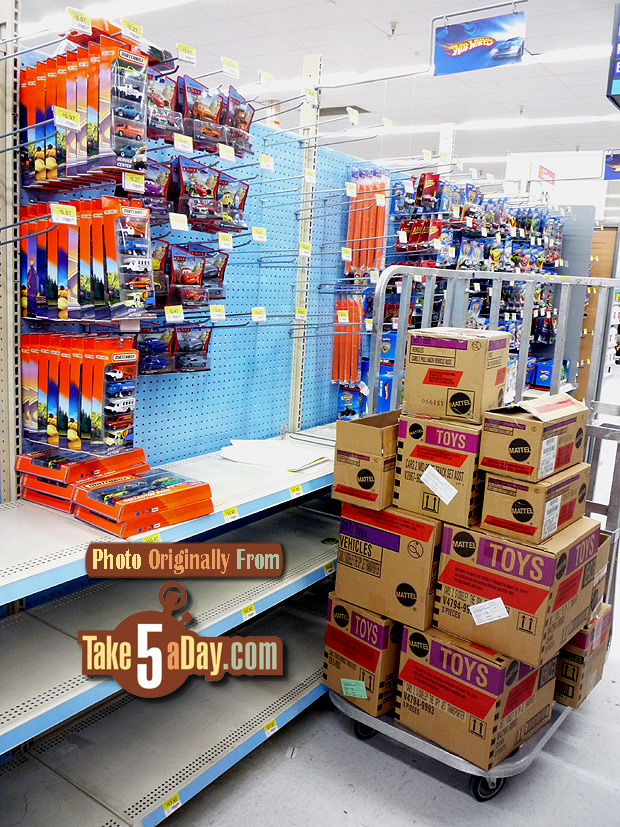 Really, last, last chance to get cases B, C, D, E, F & L from 2011.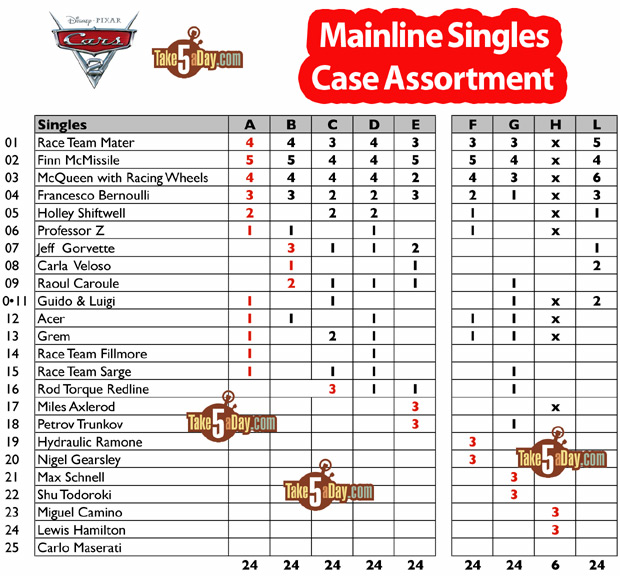 Sorry A, G & H are sold out.
So out of the 144 CARS (if you buy the 6 cases available), you'll get 88 Lightning, Mater, Finn & Francesco … or 61% of the cases are 4 CARS …
How many should I put you down for? I think there are less than 1,000 left of each case so hurry?
(this is a consolidator listing so you know if they're selling it for $2.15, they made a profit).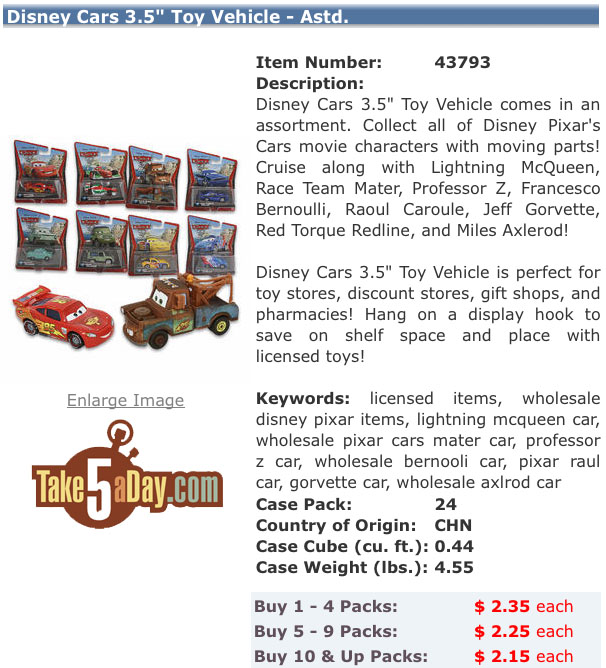 From 2012, there are only 5 cases left – Q, S, T, V & Y … surprise, CASE P is a sellout! 🙂 So, sorry, you cannot pick up Super Chases for $2 … so maybe by 2014, all the CARS singles from 2011 will be sold out … and get ready to start paying for a segmented 2-piece Finn McMissile like it had the wrong blue logo.
* Surprise as in the sarcastic surprise thing …


metroxing

11 April 2013

Disney, Disney Pixar, Mattel Disney Pixar Diecast CARS, Mattel Disney Pixar Diecast CARS 3


7 Comments