Home
»
Disney
,
Disney Pixar
,
Mattel
,
Mattel Disney Pixar CARS
Fisher Price Disney Pixar CARS & PLANES: Fun For the Little Tykes
Lots of fun choices coming for the little ones …
"Mater Tow 'n Go" – Mater is a floating tub toy wearing his scuba gear of mask and snorkel. His friend Lightening McQueen is a bath squirter. Attach McQueen to Maters tow hook and Mater will pull McQueen up to his back bumper. Great Mater and McQueen fun in the tub.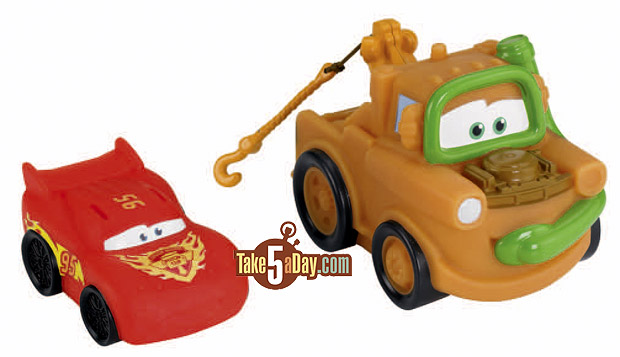 And this one looks fun especially since it also has sounds … "Mater Mix Up" …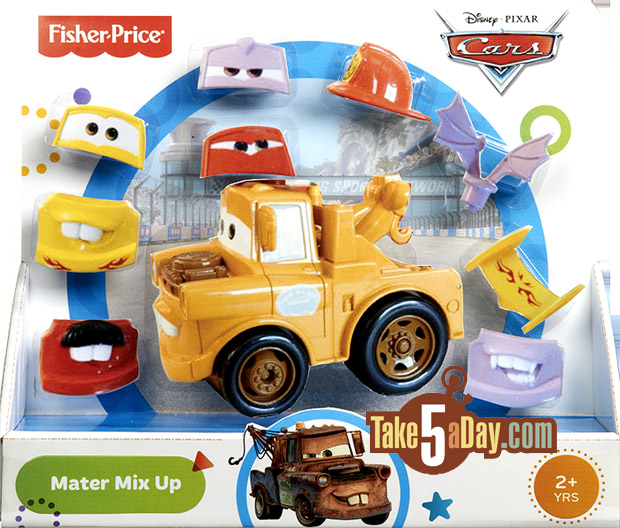 "Mater Mix Up" brings the Mater character to life in three of his different disguises from Cars Shorts. Mater is himself until you add the pieces to change him to a Firefighter with a firehat, firefighter eyes and a fun firefighter smile. When the firehat is on Mater, push to hear one of three sounds or phrases. A Hot Rod is the second character for Mater, with a spoiler, hot rod eyes and smile. Push on Mater's spoiler for one of three sounds or phrases. Mater can also be a Monster with vampire wings, monter eyes and a vampire smile. Push on the wings to hear one of three monster sounds or phrases. Pieces store inside of Mater for easy clean up.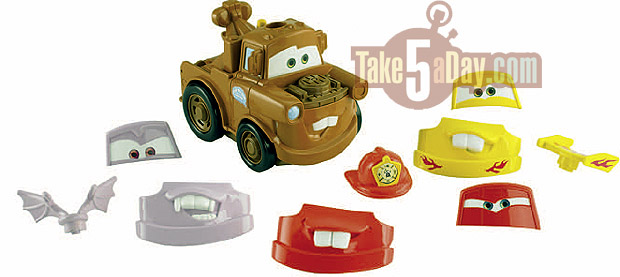 The 2 in 1 Mack Tool Truck is pretty cool also for little ones …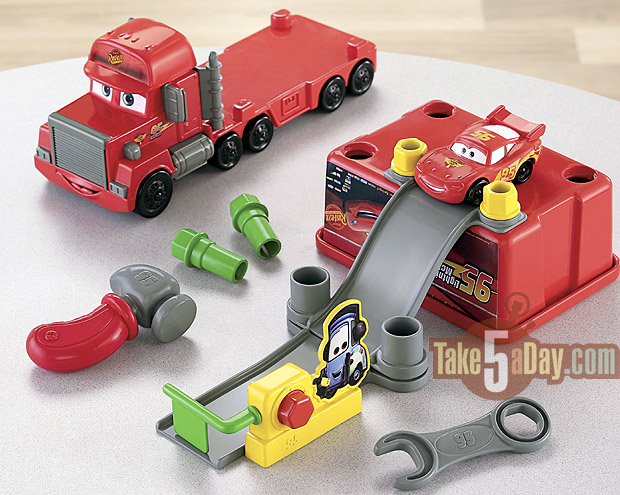 The 2 in 1 Mack Tool Truck combines two top-tier play patterns that boys love – trucks and tools. The Mack Truck can be pushed along as a push vehicle with all the pieces, including the McQueen vehicle in the back of the truck. Take off the back of the truck, empty out the pieces and turn it over. It now becomes a workbench. Use the tools and build a ramp for McQueen to drive down. Mack Tool Truck comes with 2 ramps, 2 screws, 2 nails, a hammer, a wrench and a McQueen vehicle. After use, turn the tool bench back over, store all the pieces inside, put it back on Mack and drive away.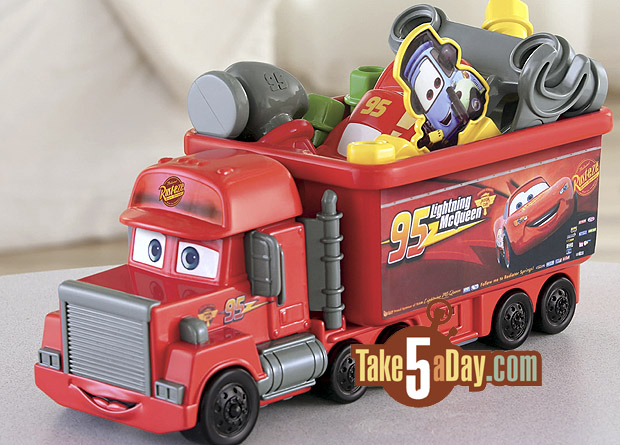 Humm, kids putting their toys in one neat assemblage, I guess anything is possible, right? 😉
"Drift to Sleep McQueen" is the perfect friend to take to bed. Give this soft plush toy a squeeze to turn on the headlights and activate the music. Music will play for 5 minutes. As the child falls asleep the lights will slowly dim, and the music will fade away.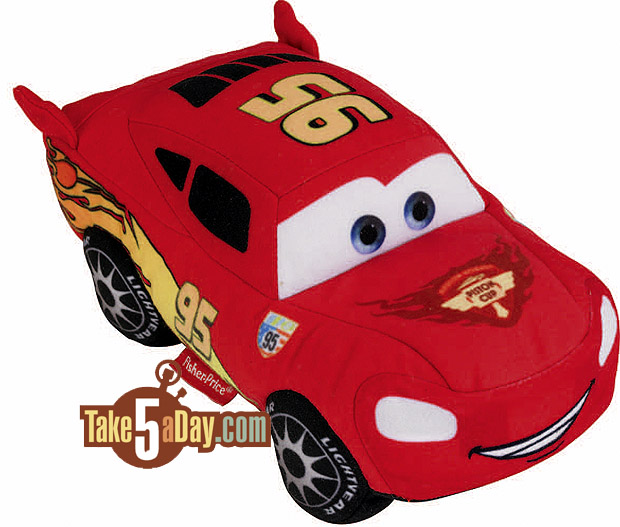 At least it's not DRIFT TO SLEEP MACK who will drop you in the middle of a freeway and not realize it until he's 1,000 miles away. 🙂
And from PLANES, Shake 'N Go's … pretty darn cute though Dusty looks pretty big for little tykes …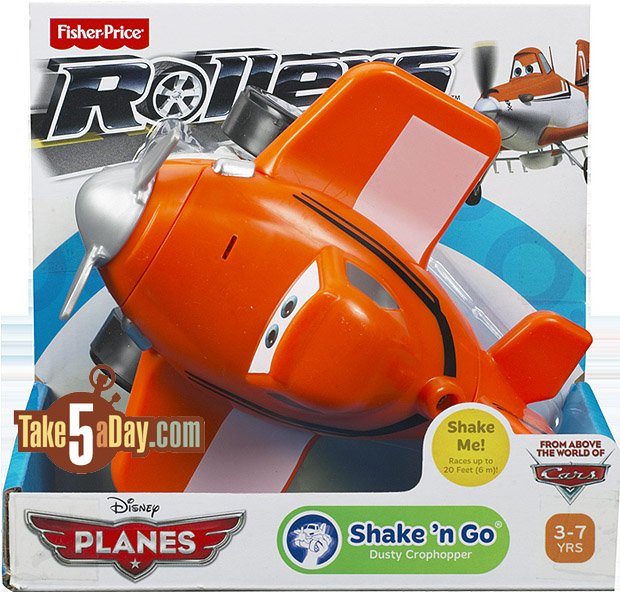 Shake & Go "Planes" put the control of speed and power into kids' hands! Kids can act out their favorite scenes for the movie "Planes" by Disney. All Planes will have their own specific engine sounds and phrases that will be activated as kids SHAKE the cars to rev them up & then watch them GO!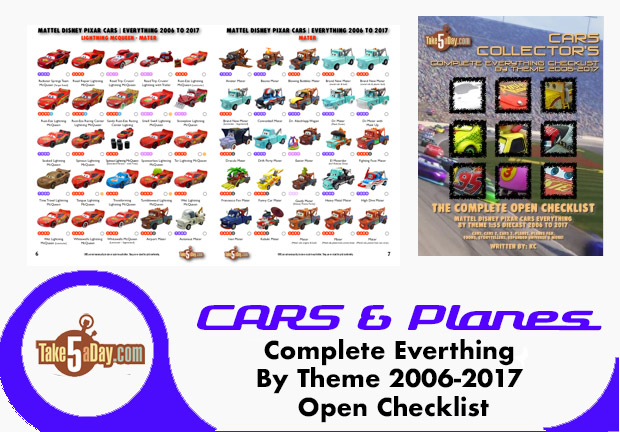 metroxing

6 April 2013

Disney, Disney Pixar, Mattel, Mattel Disney Pixar CARS


4 Comments