Home
»
Advertising
,
Mattel
Mattel Dreamworks Turbo Snail Vehicles
Well, I had my doubts about the viability of the long term success of this line – never mind the movie grosses … and Dreamworks keeps talking up this film as if they are going to plant the evergreen flag and ride on the back of snail cars to licensing gold … and without actually saying the words, that "Turbo" will be the next CARS … they seem very convinced.
Head of DW Animation, (Jeff) "Katzenberg noted that Turbo, which hits theaters July 19, has the most potential of any film DWA has ever released in terms of consumer products potential (the story follows a snail who acquires superhero strength in terms of speed)."
At Toyfair 2013, they have revealed the vehicles of Turbo (the main cornerstone foundation in which they will build a new and apparently VAST merchandising-licensing juggernaut).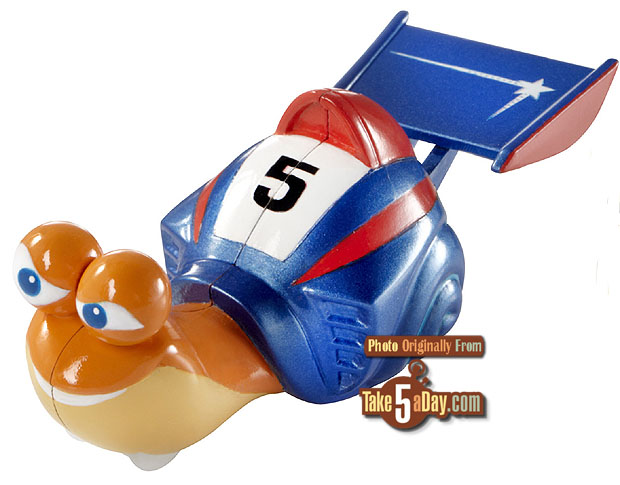 I may not be a super genius but I just don't see that happening. This is their version of Disney Pixar CARS. Lightning McQueen & Mater, you have met your match?
This is supposed to strike terror and fear in Disney & Pixar business plan's. Er, what happens when a red 2-ton race car runs over a snail?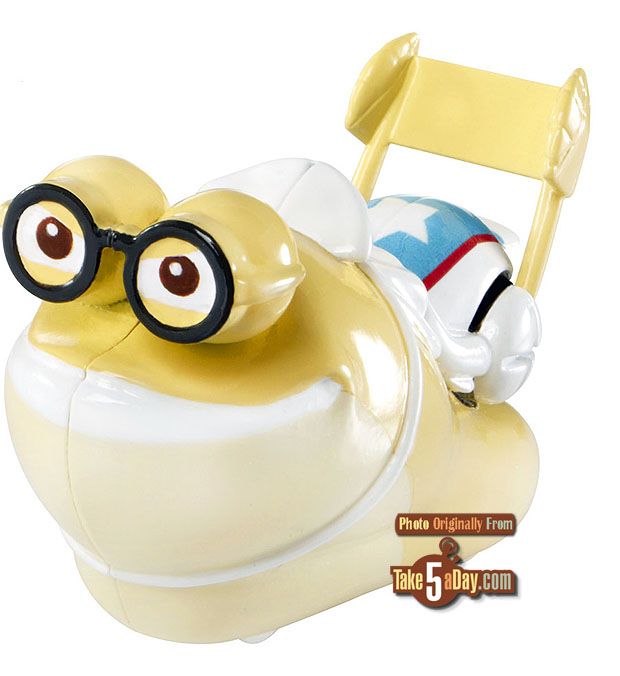 So, while little kids might enjoy these, there is clearly going to very little collector interest. BTW, they are not diecast – just called vehicles … here's one of the playsets.
Turbo Stunt Set Assortment

The action-packed Turbo Stunt Set assortment is the perfect place to park, race and play with Turbo Shell Racers vehicles. The assortment includes two thrillingly challenging sets that bring big movie moments to life in the playroom. The "Ring of Fire" set has a harrowing vertical loop that must be braved in order to launch through a ring of fire while the "Zip Line Stunt Race" set recreates a key competition scene in the film. To get started with the "Ring of Fire" set simply load up Shell Racers into the launch tube, pull the trigger and the snails are blasted through the vertical loop toward a speedy exit with a jump through a fire ring obstacle.
(No Photo) The "Zip Line Stunt Race" takes kids on a zip line racing adventure. To begin the free-falling fun, load two Turbo Shell Racers on the vertical lift, crank them to the top of the telephone pole and pull the release lever. Watch as the snails make a fast paced descent down the line! Each set sold separately and includes one Turbo Shell Racer.  
ARP: $15.99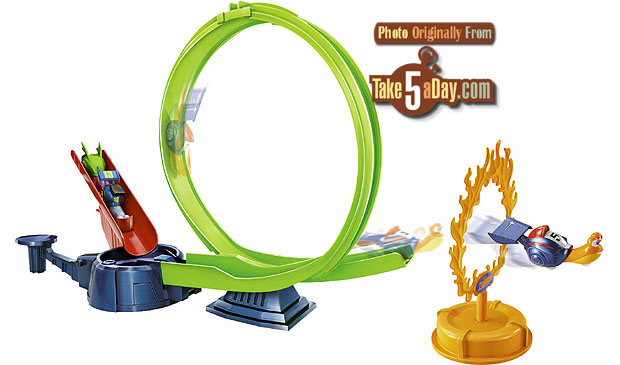 Mattel has put together a HUGE assortment of SKU's for launch … 2-packs, 5-pack Movie Moments, Turbo Stunts playsets, Transforming Taco Truck Playset (the plot involves a Taco Truck driver finding him and making him magically fast … maybe it just sounds stupid when I'm saying it …), Turbo Shell Speedway Track set, Rip Stick launchers, Nite Glo Vehicles, Light Up & Go Vehicles, Launchers, Chevrolet Camaro Launcher, Tuck 'n Roll 4-pack, "basics" 8-pack and Chevrolet Camaro Ripstick …
With middling retail support for a lot of toys these days, will most of these even make it to the store shelves? And if they do, there are AT LEAST 30 snail vehicles – really? Collect them all?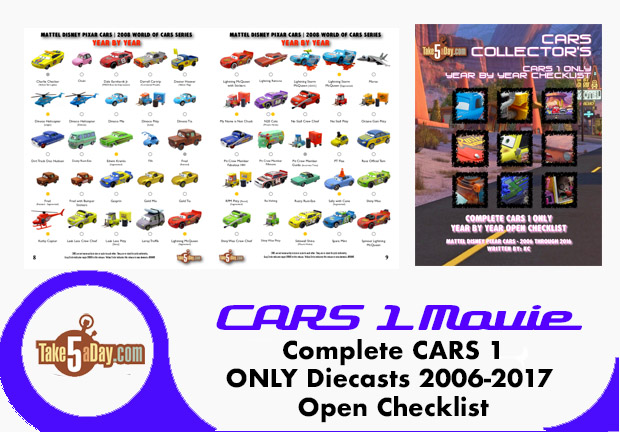 metroxing

10 February 2013

Advertising, Mattel


13 Comments