Home
»
Disney
,
Disney Pixar
,
Disney Pixar CARS 3
Disney California Adventure – John Lasseter & Chip Foose Signing at Event December 8th
On December 8th, 2012, John Lasseter and Chip Foose will unveil a new line of CARS exclusive merchandise and a new CARS Chip Foose CAR … though it's an odd choice.
John Lasseter and Chip Foose Artist Signing
Off the Page, Hollywood Land, Disney California Adventure® park
On Dec. 8, Chief Creative Officer, Walt Disney and Pixar Animation Studios and Principal Creative Advisor, Walt Disney Imagineering, John Lasseter will be on hand for a special appearance and signing of a new limited edition figure inspired by the Disney•Pixar "Cars" character, John Lassetire.  Joining John for the signing is none other than Chip Foose, owner of Foose Design and star of TV's "Overhaulin'," who has created a new line of "Cars" inspired collectibles including a Piston Cup, "Cars" hood ornament business card holder, t-shirt, and one of his newest pieces of art, titled "Finns," depicting Finn McMissile in front of the Cadillac Range.
John and Chip will appear from 2:00 p.m. to 4:00 p.m. on Dec. 8 at Off the Page in Disney California Adventure park.
I'm guessing Mattel won't be issuing this as a diecast but the Theme Parks group might be …
At first I thought this was a wall sign but it's actually a business card holder – cool.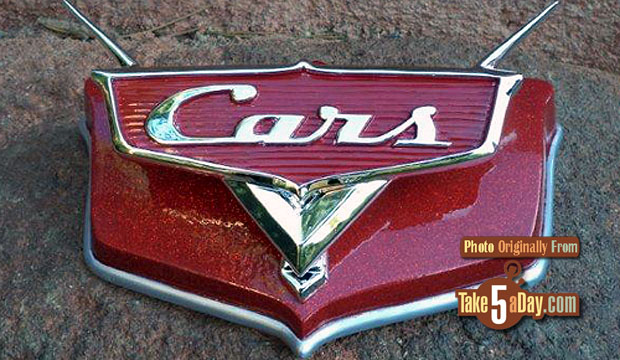 There will be t-shirts …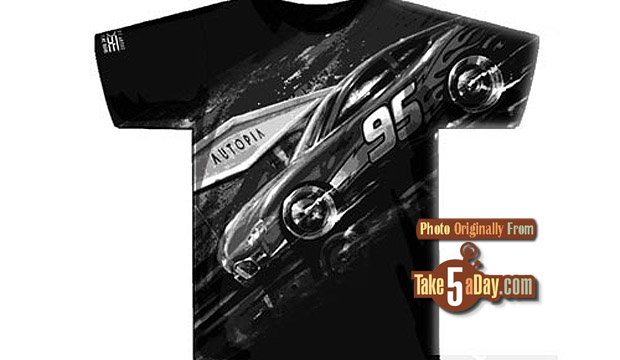 A nice clock to surround with 700 diecasts … in a concentric circle …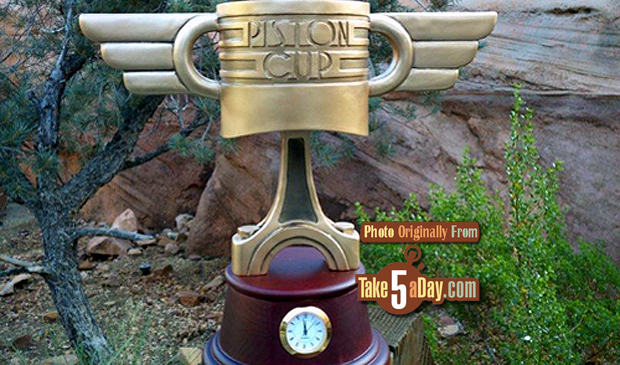 And what looks like a large scale "figurine," it does not actually look even like a diecast but if you're going, snap us a few pictures and let us know. I'm guessing it's a few hundred but if John sign this thing, you might make your money back. 🙂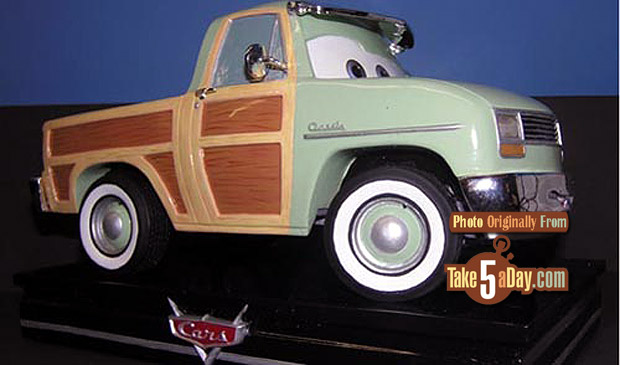 And what is that on his head/windshield?
Also note:
Limit TWO (2) items signed per Guest.  We ask that you bring no personal items to be signed.  Appearances are subject to time and availability and are not guaranteed. Restrictions apply. Event and information are subject to cancellation or change without notice including but not limited to dates, times, release dates, appearances and retails. A valid Disneyland® Resort receipt may be required.
So, no, you cannot bring a duffel bag of John Lassitire crew chiefs but you can dress up in your outfit of 300 Super Chases to taunt him … though little kids might think you're a park mascot, run up to you and go YOINK.
There is an info page here – which I pretty much copied everything off …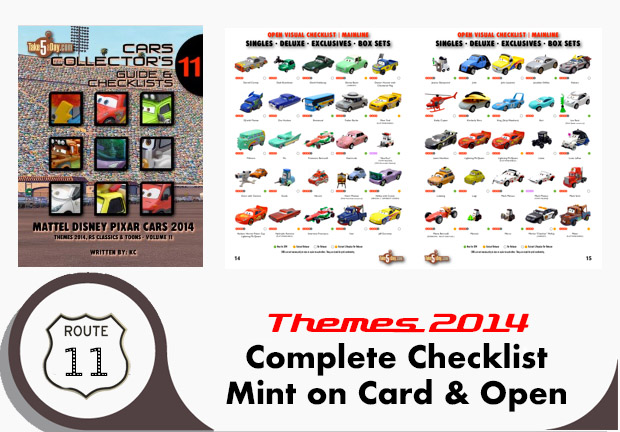 metroxing

28 November 2012

Disney, Disney Pixar, Disney Pixar CARS 3


11 Comments