Home
»
diecast
,
movies
New 30th Anniversary Blade Runner Blu Ray Box Set With Diecast …
There is a new Blu Ray Blade Runner Box Set with a diecast car.
The movies seem to mostly match the last multi-disc release but this time, there are some additional documentaries and a book … you can read the full list of included features at Amazon.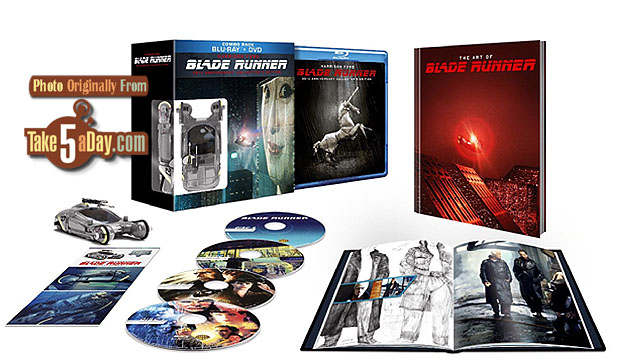 The actual film versions included in the listing is confusing so this box back might actually make more sense …

Thanks, "John H. for the heads up and photo … close up of the car …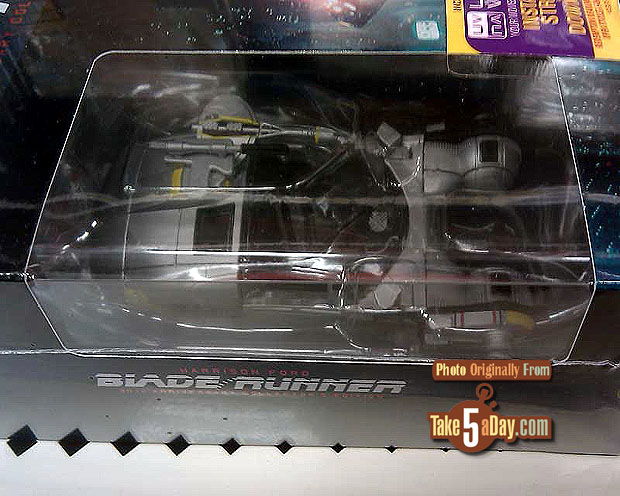 It's not really clear in the description but it's apparently 1:48 scale … it's the concept version of the movie car – not the one in the film … I suppose it's cooler looking?
I would have also guessed this is the first diecast released from Blade Runner but John H. says I'd be wrong … 🙂 You all have these, right?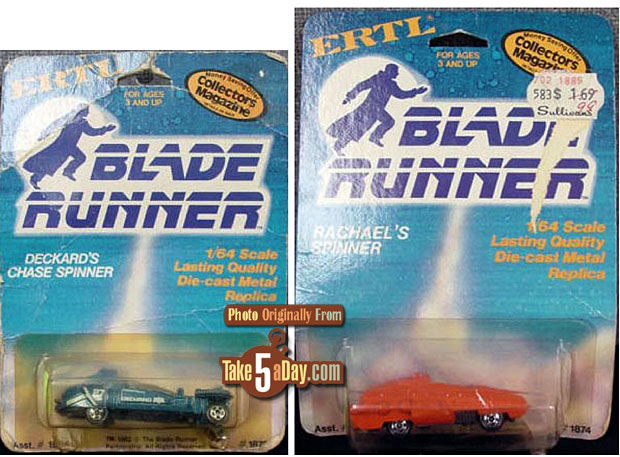 Guess it's time someone made real diecasts from this film …
Thanks, John H.