Home
»
Disney Pixar
,
Disney Pixar CARS 3
,
Mattel Disney Pixar Diecast CARS
,
Mattel Disney Pixar Diecast CARS 3
Mattel Disney Pixar CARS 2 Diecast: Shop Around For a Surprise Find
Mark F. found these at Kroeger's (supermarket) so sometimes it pays to check out supermarkets that offer a toy selection …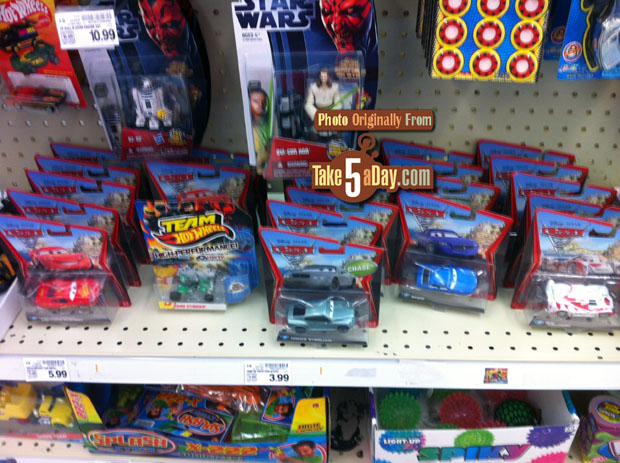 And the price of $3.99 is not bad … places like Walgreen's and CVS will also get stocked by third party distributors who jack the price up to $7-$10 per single diecast …
Probably not worth an extra trip but if you're there for Walgreen's Scotch, Depends and a 10-lb Jar-Jar Binks cannister of knockoff Cheese Balls*, wander over and take a look …
* That was my last cart … just saying …
Of course, Mark F apparently also lives in some weird land where Kmart's get restocked and has the latest CARS items – even the bandaged plane?! Wow. Is this store next to corporate HQ?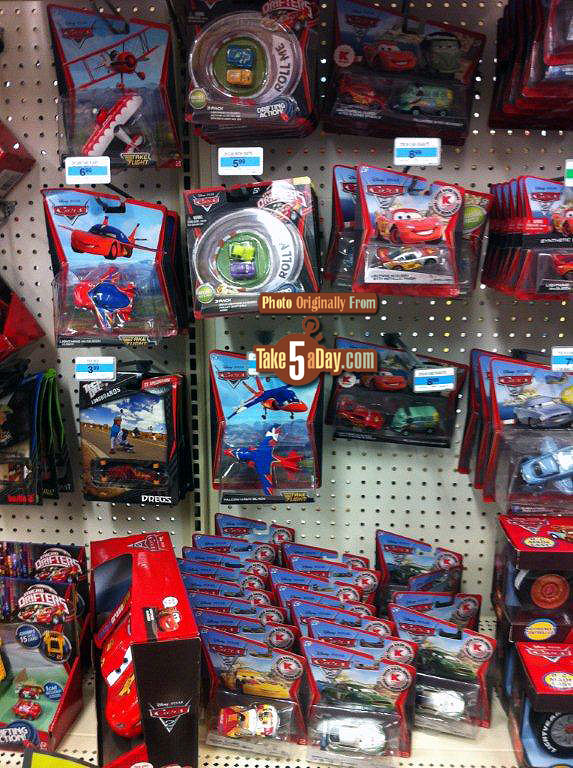 Thanks for the nice photos, "Mark F." Nice shopping score!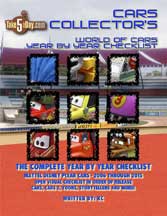 metroxing

16 November 2012

Disney Pixar, Disney Pixar CARS 3, Mattel Disney Pixar Diecast CARS, Mattel Disney Pixar Diecast CARS 3


10 Comments